Baby
5 More Uses for Our Plant-Rich Meals (Hint: They're Not Just for Babies)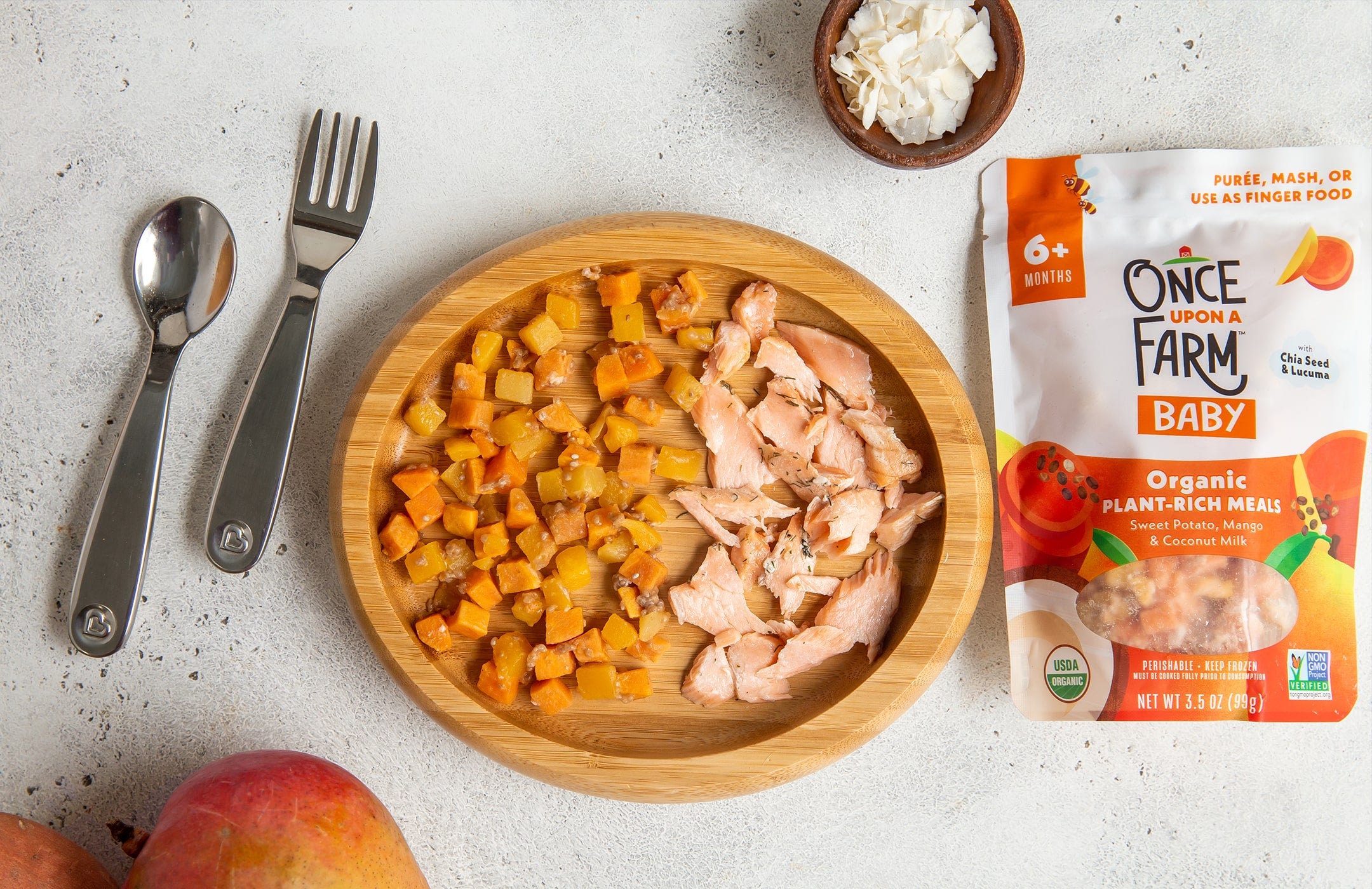 Every parent knows that feeding children requires creativity, like coming up with new, creative ways to serve your little one's favorite foods. Take, for example, our Organic Plant-Rich Meals. They're made for children 6+ months, but they aren't just for babies. There are many exciting ways to serve these flavorful and nutritious meals to kids of all ages—and even adults!
1. Send Them to School or Daycare
While you might prefer to serve the meals at home, they also work great for school lunch. Cook them up and store them in a thermos to keep warm, or refrigerate and pack cool.
2. Make it a Snack
Don't be fooled by their name, these meals make great snacks. Skip the sweet stuff and cook these up as an after-school treat.
3. Add to Your Favorite Dishes
Another creative use for our meals is to incorporate them into some traditional dishes for a new twist—think quesadillas and omelets.
4. Update Familiar Recipes & Feed the Whole Fam
When incorporated into a familiar meal, these flavors will impress the whole family. Try these veggie burgers or this pasta dish recipe.
5. Serve as a Side
The veggie-packed meals are the perfect complement to a favorite protein. Serve as their own side or as part of your go-to sides (like these tots).
Whichever way you choose to serve our organic Plant-Rich Meals, trust that your kiddos—and perhaps even you—are getting a whole lot of nutrition and goodness! Get them delivered to your door, on your schedule, with a customizable subscription!