Recipes
Toddler Meal Plan #2: Easy Recipes for the Week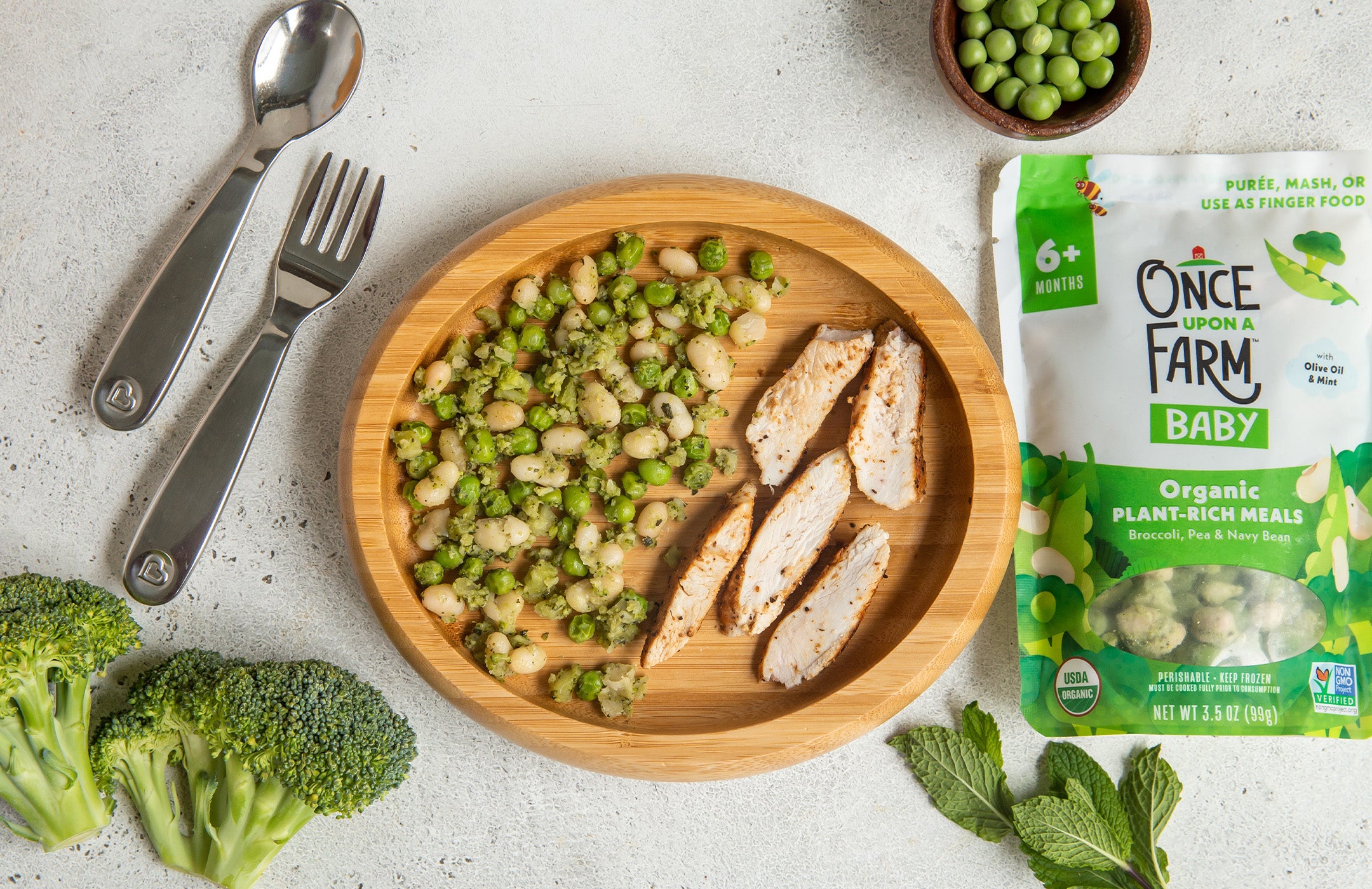 What should you make for your toddler with a growing appetite and readiness to try new things this week? Let us help! Here are seven toddler-friendly recipes using our ready-to-cook Plant-Rich Meals as the base (plus one using our cold-pressed Veggie Blend!). For even easier dinnertimes, be sure to make enough for the whole family, too!
P.S. Customize a subscription to have these meals sent right to your doorstep on your schedule! Edit or update your subscription at any time.
Sunday: Black Bean & Quinoa Veggie Burgers
Serve these patties on their own, with your choice of sauce or spread (salsa works great!), or stacked onto mini buns for a sliders feel.
Monday: Broccoli, Pea & Navy Bean Meal With Chicken
Dinnertime is easy peasy with this simple meal pairing. Season and cook chicken breast to your liking, slice it up, and pair it with our ready-in-minutes Broccoli, Pea & Navy Bean Meal.
Tuesday: Butternut Squash Mac & Cheese
Our Butternut Squash Veggie blend (a bright and savory purée) lends itself beautifully to mac and cheese. Added broccoli and cauliflower give this dish extra veggie power.
Wednesday: Southwest Egg Bites
Who doesn't love breakfast for dinner! These egg bites are easy to prep (just cook the meal, mix everything together, and bake!) and even easier to devour.
Thursday: Butternut Squash, Kale & Quinoa With Tofu
Some simple marinated tofu adds a protein component to this savory Plant-Rich Meal, making it much more satiating for growing appetites.
Friday: Pasta Salad 
Light but packed with flavor, this pasta salad is sure to be a whole-family fave. Serve as a meal on its own, add an extra source of protein (leftovers from earlier in the week make it easy!), or consider it a side dish to whatever else you're craving.
Saturday: Homemade Chicken Nuggets With Added Veggies
End the week strong with a kid (and parent) favorite: chicken nuggets. These use our Carrot, Cauliflower & Hemp Seed Meal for extra veggies and flavor!