Recipes
Recipe: Black Bean & Quinoa Veggie Burgers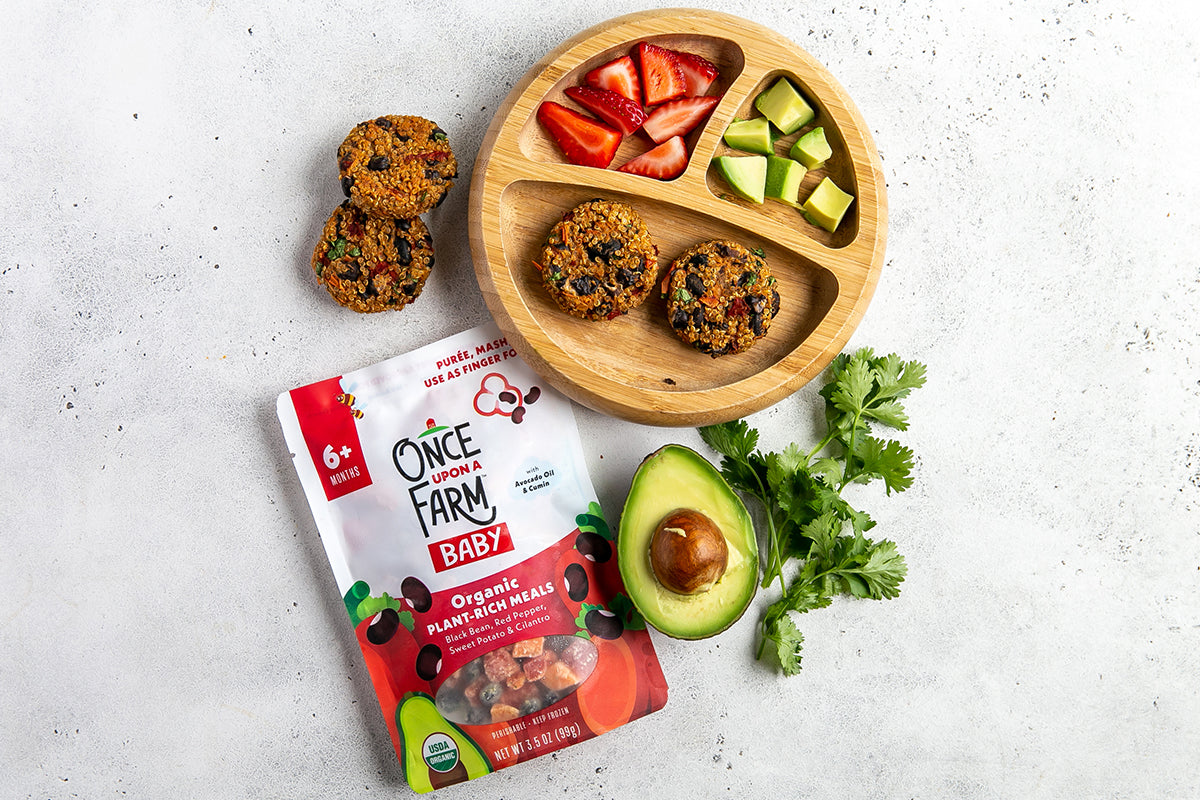 Let's transform our yummy finger food into even heartier finger food! Developed by Ashley Walterhouse of Fit Mitten Kitchen using our Plant-Rich Meals, these hearty & flavorful veggie patties will satiate the whole family—even the littlest of eaters.
Serve them alone or on buns/rolls with your choice of toppings. A little spicy mayo, red onion, and avocado, perhaps!
Easy, Plant-Based Patties
Ingredients:
1 Once Upon a Farm Black Bean, Sweet Potato, Red Pepper & Cilantro Meal
½ cup cooked quinoa, cooled (white or tri-color blend)
Dash of cumin
Directions:
Preheat oven to 350ºF and line a small baking sheet with parchment paper; set aside.
Cook Meal according to package instructions, then transfer to heat-safe medium bowl and place in fridge for 10 minutes.
Once Meal has cooled, add ½ cup cooked quinoa and mash with potato masher to create a sticky mixture. It's okay if some whole chunks remain, but you want to make sure the patties will hold together.
Take about 2 rounded tablespoons of the mixture (you can use a medium cookie scoop for ease) and shape into patties, about 1/2" thickness and 2" in diameter. You should get about 4 patties.
Place on lined baking sheet and bake for 18 minutes.

Allow patties to cool completely before serving. You may need to cut into smaller pieces for babies/toddlers for safe eating.