Pouch Mail-Back Program
Our multi-layer pouches are too complex for most recycling facilities to process, so we are partnering with Recyclops to help us keep used pouches out of landfills!
How it Works
Collect empty pouches at home. Make sure to squeeze and empty them out as much as possible, and screw caps back on to the pouch.

Pick up a USPS medium flat rate shipping box at your local USPS store (find the closest one to you here) OR order them online and have them shipped to your door for free!
Step 1: Get a USPS Medium Flat Rate shipping box from your nearest Post Office.

Step 2: Fill box with your empty Once Upon a Farm pouches (we recommend mailing a minimum of 50 pouches).

Step 3: Fill out the form below and print your label.

Step 4: Drop off at your local Post Office or schedule a pick up. 
Packaging & Sustainability
While our pouches do an excellent job of bringing fresh, nutritious snacks from farm to fridge, we know we have work to do on improving their sustainability. This take-back program is one element of our overall packaging strategy. We are dedicated to making packaging improvements and advocating for better waste management infrastructure. In the interim, our partnership with Recyclops will help keep used pouches out of landfills and make sure they are put to their highest and best use.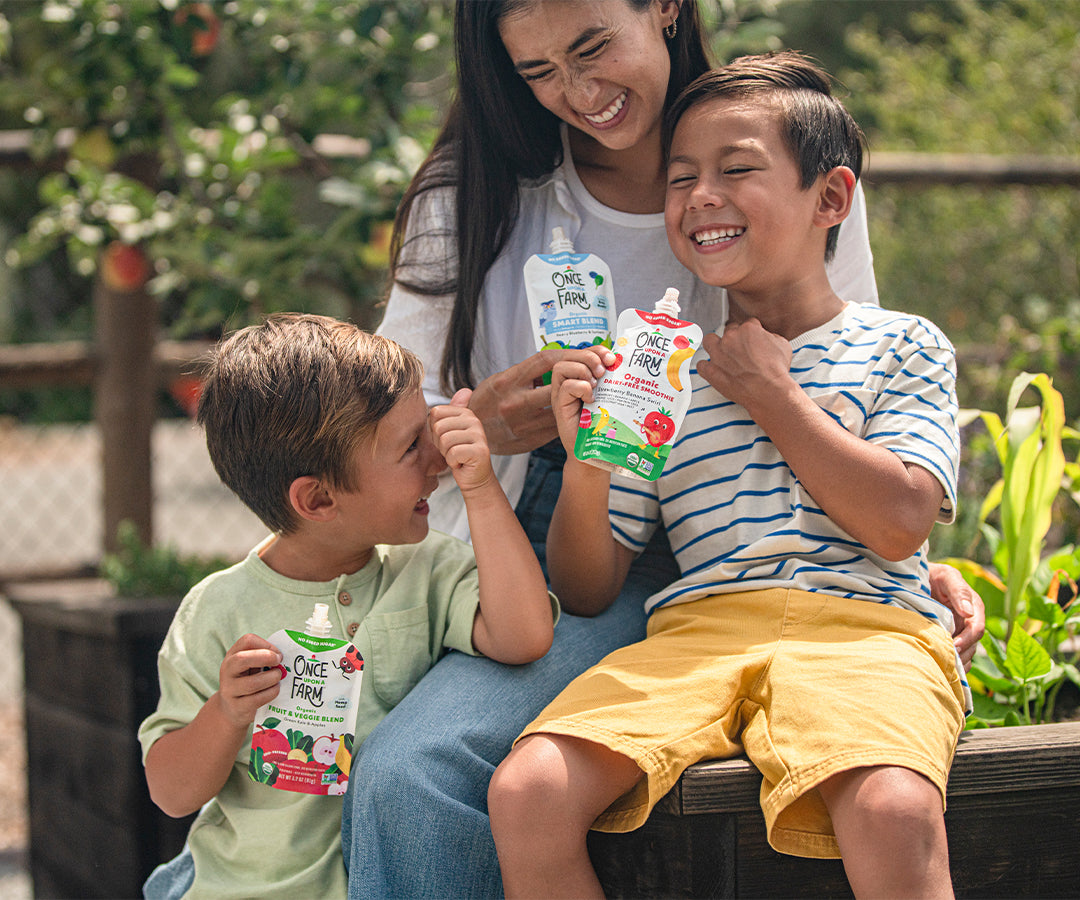 About Recyclops
Recyclops is on a mission is to "provide sustainable solutions to all, regardless of where people live by leveraging community and technology." Since O'Farm pouches can't go in your curbside bin, Recyclops is collecting them and facilitating their journey to facilities that can re-purpose them in the best ways possible.

Your pouches will go to solutions like CRDC Global, who will turn pouches into a breakthrough concrete additive that improves the structural performance and sustainability of concrete. By partnering with Recyclops, we can keep pouches out of landfills and support a burgeoning solution right here in the U.S.

We are proud to partner with Recyclops because of their transparency and commitment to ensuring all materials are put to their highest and best use.

Recyclops also offers residential pick-up services in 18 states (and growing!). If you live in a part of the country with limited (or no) curbside recycling options, check out their service locations!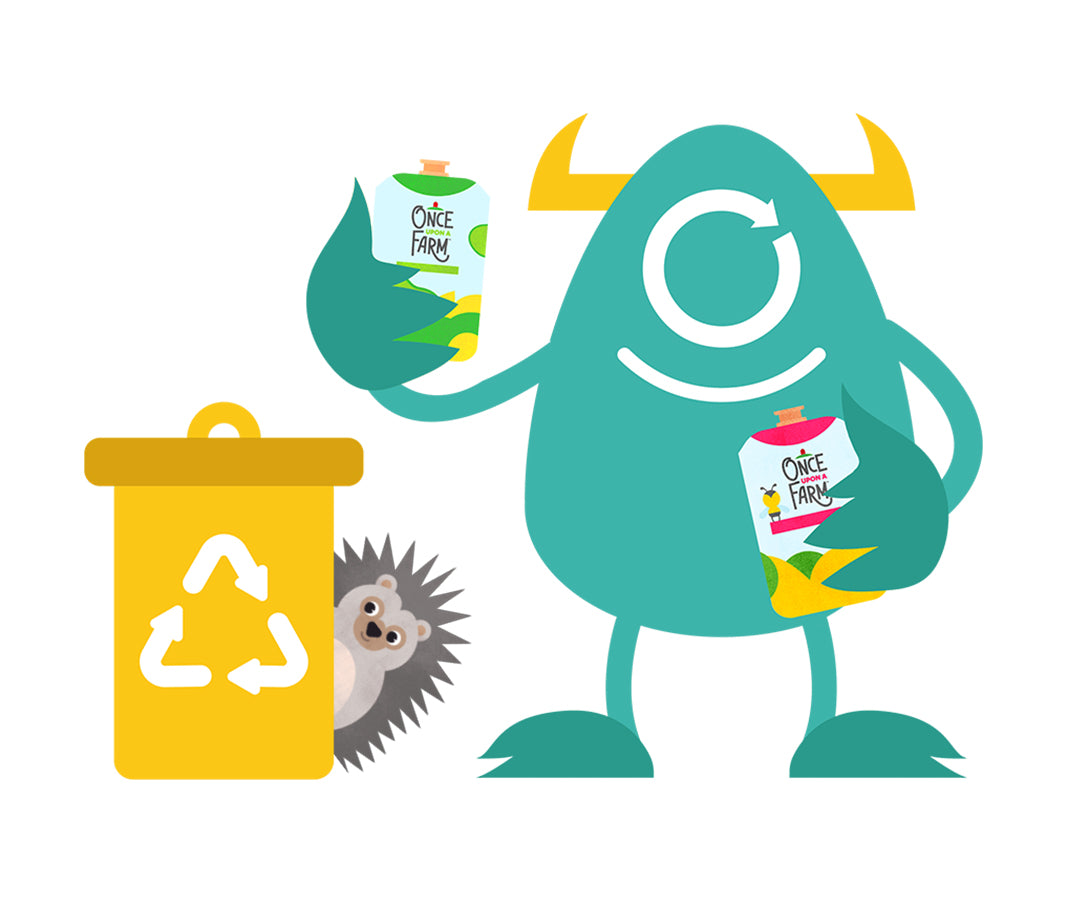 A USPS medium flat-rate shipping box can usually hold about 50-100 empty pouches. The more pouches you can fit into the box the better! It's better to mail more pouches, less frequently in order to maximize shipping and sorting efficiencies.
Squeeze out as much puree as possible, screw cap back onto the pouch (no loose caps!), make sure the outside of the pouches are clean & dry, and pack into a medium sized USPS flat rate shipping box.
It is expected that some food residue will remain inside the pouch. Squeeze out as much as you can, so the pouches are as empty as possible. While minimal food residue inside the pouch is OK, too much can make for a stinky and messy recycling process.
At this time the program can only accept O'Farm pouches. Keeping "like" materials together makes for more efficient sorting and processing. (Our cups are curbside recyclable and frozen meals are store drop-off recyclable.)
Upon entering your complete mailing address, check to make sure that any pop-up blockers are turned off.  Once you allow pop-ups and hit the green "Print/View Your Label" button, your shipping label should appear in a new window.