Recipes
Quick Pasta Bowl Recipe with Peas, Zucchini & Basil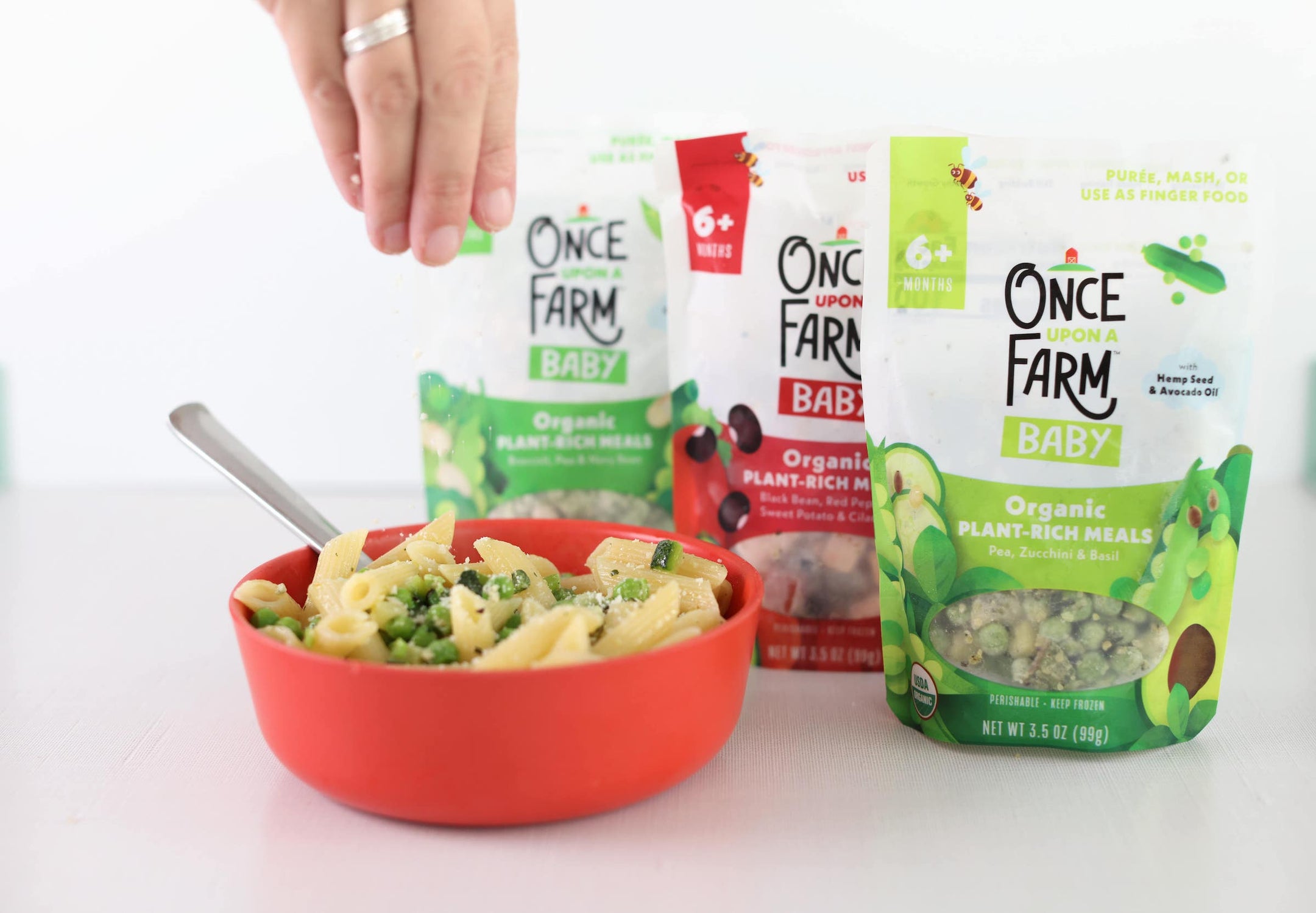 Looking for a quick meal for the whole family (babies, included)? This flavorful pasta dish will hit the spot! Serve as a satisfying weeknight dinner or pack for your kiddo's daycare or school lunch. It's delicious served hot or cold. Developed by food and family blogger, Jacqui Saldaña of popular recipe website JacquiSaldana.com, this nutrition-packed recipe uses our Pea, Zucchini & Basil Meal but works with any of our Plant-Rich Meals.

Quick Pasta Bowls
Ingredients:
Directions:
Boil pasta in salted water. Drain the water once pasta is cooked.
Cook Once Upon a Farm Pea, Zucchini & Basil Meal in a pan per package instructions.
Add 1 tbsp. unsalted butter or olive oil and stir.
Toss the cooked meal with the cooked pasta and enjoy! We also like to sprinkle a bit of Parmesan cheese on top.
Photo credit: Lily Ro Photography