Recipes
4th of July Recipe: Red, White and Blue(berries) Yogurt Bowl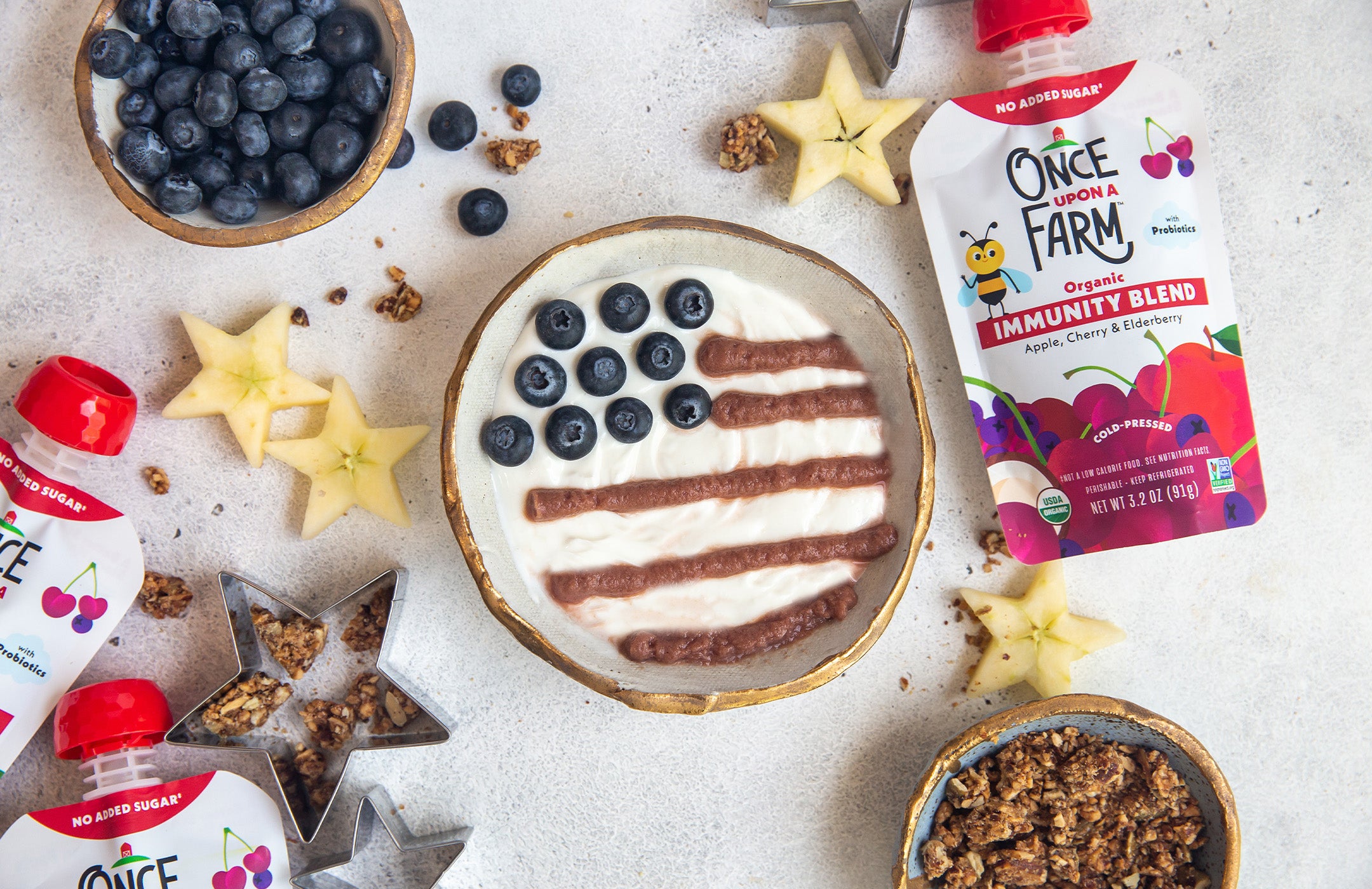 Start your 4th of July off right with this yummy, nutritious, holiday-themed breakfast! Grab a few ingredients (you might even already have these on hand) and get assembling. Bonus: This doubles as a fun activity for the kids!
How to Make Your Own Festive Yogurt Bowl
Ingredients
Yogurt or dairy-free alternative of choice
Red/reddish Once Upon a Farm pouch
Fresh blueberries
Directions
Spoon/squeeze desired amount of yogurt or yogurt alternative into bowl. Smooth it out with a spoon to get a flat surface.
Assemble blueberries in the top left corner as "stars"
Carefully squeeze Once Upon a Farm pouch to create evenly spaced horizontal lines as the stripes.