Recipes
3-Ingredient Recipe: No-Added-Sugar Pineapple Whip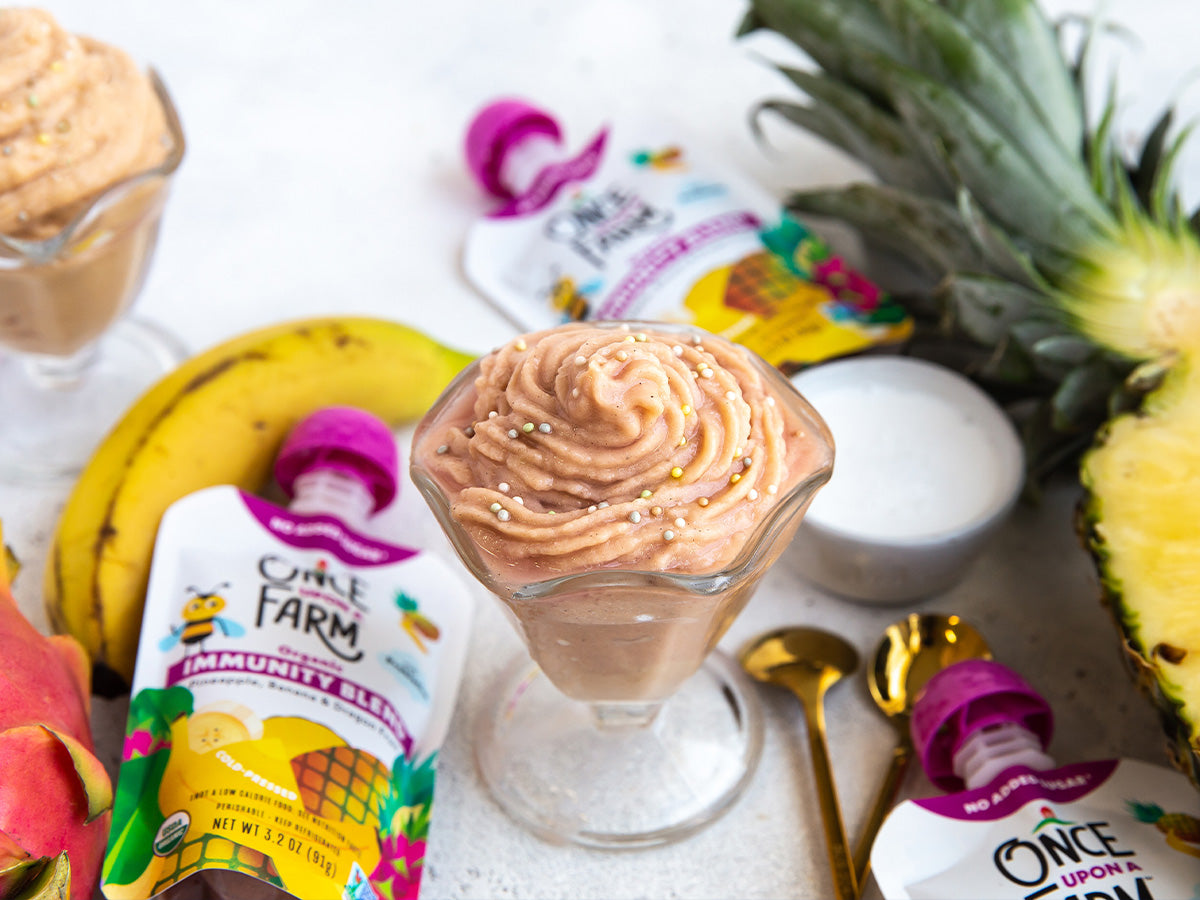 There's just something about the combo of pineapple and coconut... Maybe it tastes like a tropical vacation. Maybe it evokes memories of unforgettable days at an amusement park. Or maybe it tastes like that virgin piña colada you felt super cool ordering as a teenager.
Our latest recipe is a refreshing take on this classic combo. Using our no-added-sugar‡ Pineapple, Banana & Dragon Fruit Immunity Blend as the base, your new summer fave can be whipped up in minutes! 
‡Not a low calorie food.
Pineapple Whip Recipe
Ingredients
Directions
In a high powered small blender or food processor add frozen pineapple chunks, Once Upon a Farm pouch and 3 tablespoons of milk, to start. Begin processing the fruit, scraping down the sides of the bowl or cup as necessary, adding more coconut milk—1 tablespoon at a time—until the mixture is thick and smooth. Time will vary depending on size and power of blender/food processor.
Serve immediately into bowls OR for a piped effect, scoop mixture into a piping bag with star piping tip secured. Freeze mixture for 15 minutes before piping into bowls.