Recipes
Recipe: Dairy-Free Whipped Raspberry Chocolate Mousse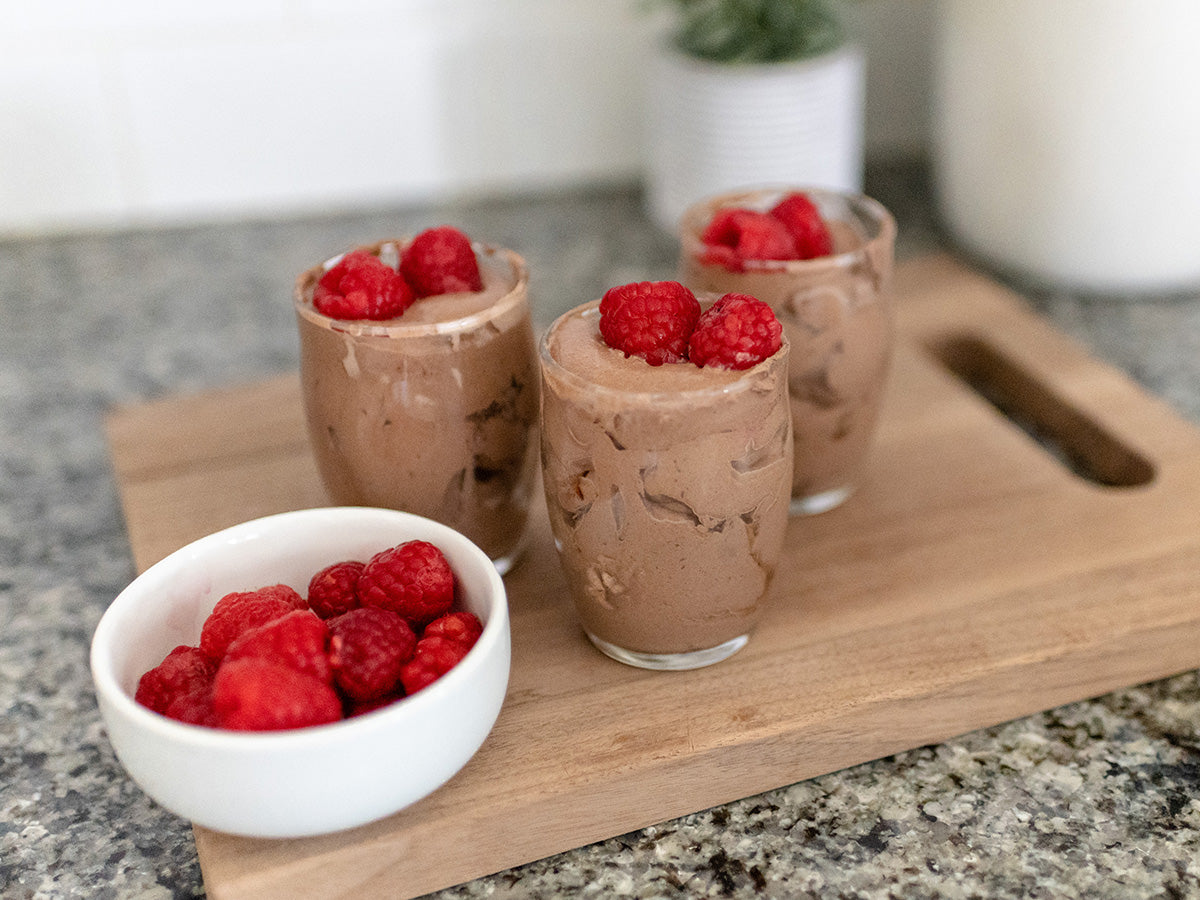 DIY dessert—that'll have the whole family asking for more—coming right up!
We asked Ashley Curtis of The Mindful Momma Bear to create a kid-friendly recipe that combines two of our favorite things: chocolate and fruit. As an homage to our Raspberry Cacao & Whipped Coconut Milk Coconut Whip (gone, but never forgotten), this recipe is subtly sweet and easy to make.
DIY Raspberry Chocolate Mousse 
Makes 3–4 servings.
Ingredients:
3 teaspoons Cocoa Powder
1 1/4 cups Coconut Milk
1 Banana
3-4 Dates
1/4 cup Raspberry Purée
Directions:
Refrigerate coconut milk for 24 hours.
With a mixer, whip 1 C coconut milk for 3–5 minutes (until fluffy). Add in cocoa powder and mix until blended.
Blend together dates, banana, raspberry purée, and 1/4 C coconut milk.
Combine the chocolate whip with the purée.
Place the whip in the fridge for 1–2 hours before serving. Enjoy!