Recipes
Kid-Friendly Recipe: Pumpkin Overnight Oats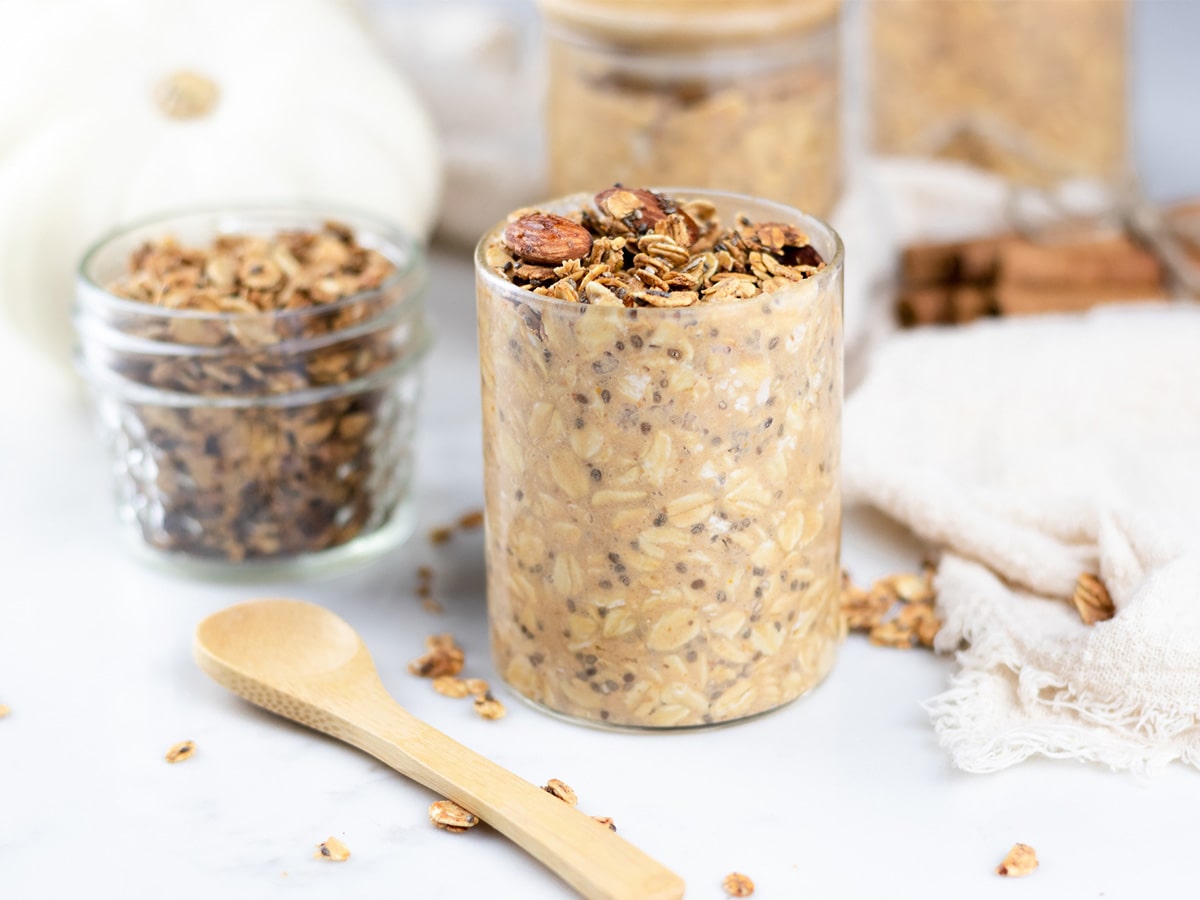 What's fall without a little pumpkin spice! 🎃
We asked ThePlantPoweredParents to create a recipe inspired by last year's limited-edition Pumpkin Oatmeal Cookie blend. Let us tell you—it definitely fills that pumpkin-shaped void!
These pumpkin overnight oats are a great breakfast option for kids and adults alike. Prepare a batch in minutes, and then you've got a satiating breakfast for the next day (or the whole week) ready in the fridge. 
Pumpkin Overnight Oats
Makes 4 servings (8 oz. each)
Ingredients:
2 cups old-fashioned rolled oats
1 tbsp. chia seed
1 tsp. cinnamon powder
1 1/2 cups coconut milk (not canned)
1/4 cup canned pumpkin purée (not pumpkin pie filling)
2 dates, pitted
1 banana, overripe
1 tsp. vanilla extract
Directions:
Add oats, chia seeds, and cinnamon powder to a large mixing bowl. Stir together until combined.
To a high-speed blender, add coconut milk, pumpkin puree, dates, banana, and vanilla extract. Blend on high until smooth.
Pour over the oat mixture and mix well.
Distribute evenly to 4, 8 oz. mason jars. Close tightly and place in the fridge overnight.
The next morning remove from the fridge and top with your favorite granola, toasted almonds, or banana slices.