Lifestyle
8 Ways to Brighten Your Kid's Day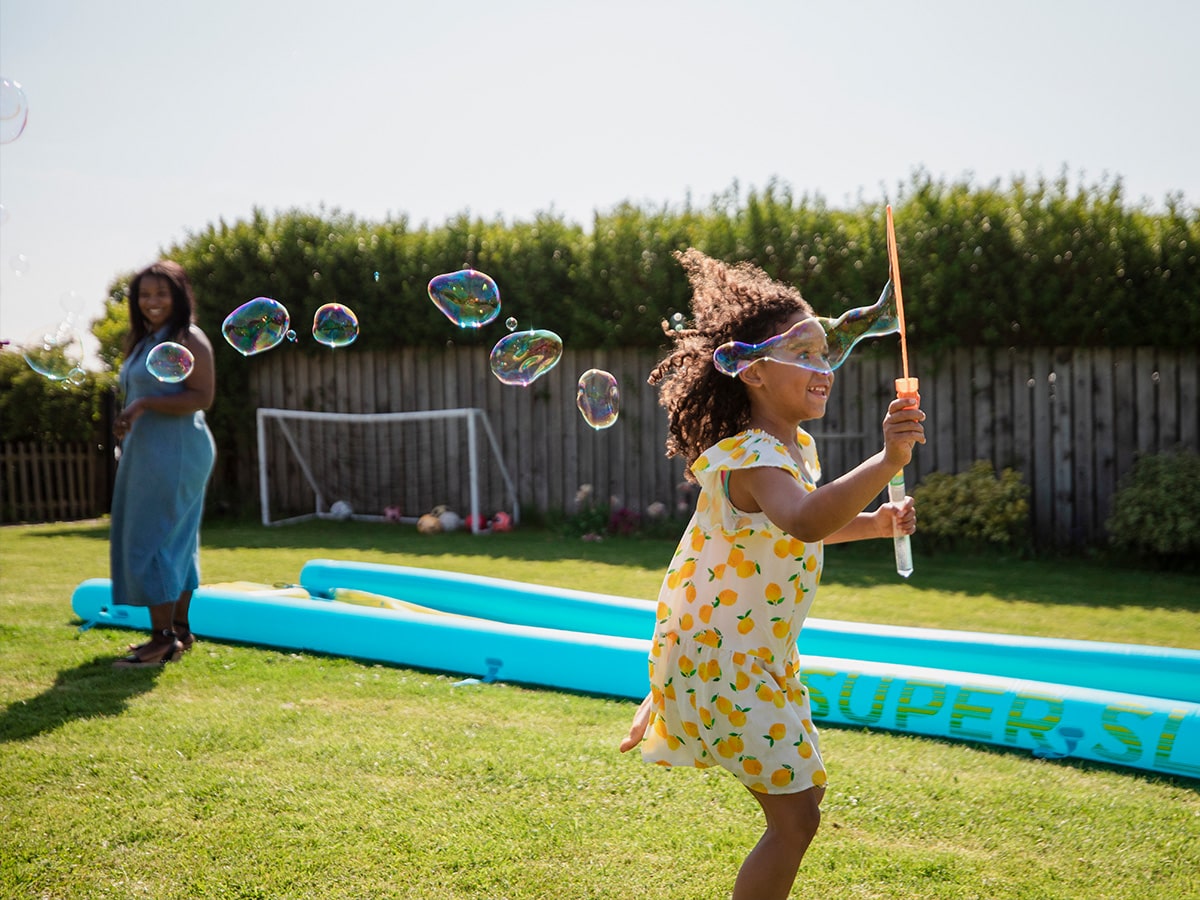 One of the many things that's so incredible about children is their resilience—their ability to get up after they fall, wipe away their tears, and make the most out of their day. When they need a little (or a lot of) support, that's when parents and caregivers can jump in with a comforting word, a yummy treat, a fun adventure. To help inspire some ideas, here are 8 simple ways to brighten your kid's day.
1. Start With Pancakes
Standard circle or funky shape, these fluffy treats will make their morning and set a sweet tone for the whole day. Try our Swirl Pancakes recipe or Green Kale and Apple Spice Pancakes recipe.
2. Add a Lunchbox Note
A quick and easy way to make their day is to slip a note into their bag. Something short and sweet, inspiring, or funny—you know what words they need to hear (or read). We have some great printable lunchbox notes.
3. Go on a Magical Mystery Tour
Let them skip school and take them on an adventure instead. Do this as a surprise—start driving to school, then miss the turn—it's a magical mystery tour! Tell them it's a reward for being such a good kid. Whether you go to a trampoline park or apple picking, they are sure to feel super special.
4. Throw a Bubble Party
You're more prepped for this than you think. Most parents will have bottles of bubbles scattered throughout the house, perhaps even a machine or two—maybe you grab some extra supplies at the store. Then all you need to do is invite your kiddo to the party and unleash the bubble fun!
5. What's for Dinner?
Kids love to feel in charge, so why not let them do the meal-planning tonight? Go to the grocery store and let them pick what's for dinner, making sure to include some brain-boosting foods. At home, they can write out a fancy menu and help with the cooking and serving. Perhaps the dining room transforms into their very own restaurant!
6. Build a Fort
Gather all the pillows and blankets and make a fort together. When it's done, snuggle up inside and have a cozy sleepover, telling stories and sharing snacks.
7. End With Movie Night
Dim the lights, pull up the comfy chairs, and get the corn popping—it's movie night and they're picking the movie!
8. Or Stay Up Late
For a little end-of-the-day surprise, let your kid stay up 20 minutes past their bedtime. Spend the time together reading stories, sharing your favorite moments from the day, or going outside to look at the stars. It's a super special way to cap off their day.