Education
Why Overnight Oats Are a Great Balanced Breakfast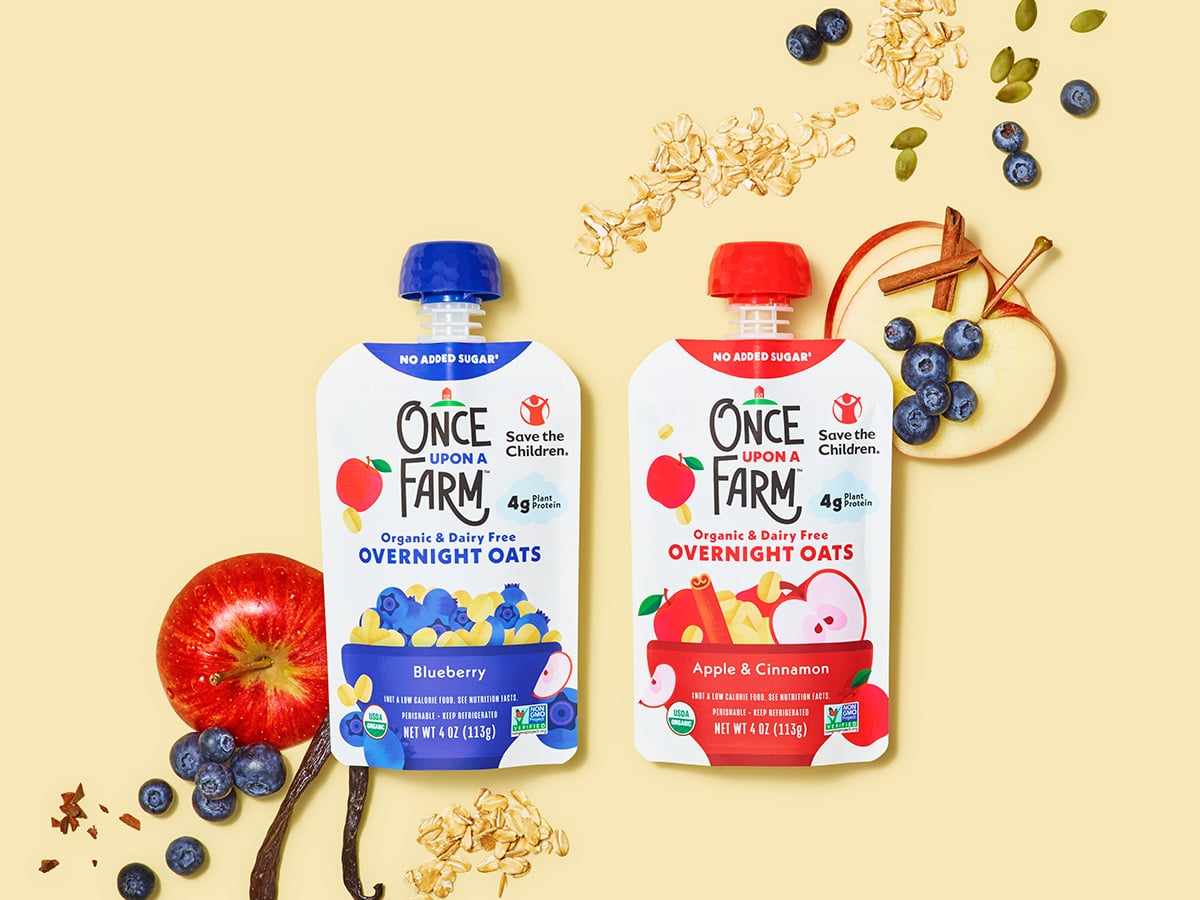 We've all heard that breakfast is the most important meal of the day, but why exactly is that? More importantly, what should we be including in that meal? Let's touch on the importance of breakfast, what nutrients to be sure to include, and why our Overnight Oats make a great balanced breakfast.
Here's why we shouldn't skip breakfast (hint: it's in the name).
"During sleep, the cells in your body are regenerating and this requires fuel," explains Suzanne Devkota, PhD, an Associate Professor at Cedars-Sinai and Director of the Cedars-Sinai Microbiome Research Institute. "Since you are not eating while you sleep, your body uses fuel from its energy stores to keep things going."
Now, this is important for all of us to consider, but Dr. Devkota notes that this process is especially important for growing children. "If breakfast is skipped or lacking in the spectrum of nutrients, the body will continue to break down tissues in the body for fuel."
During the day, when we're moving around and using more brain power, we want our body to be using the food we eat as fuel instead. "Breakfast replenishes your stores after an overnight fast," says Dr. Devkota.
Remember: Breakfast = breaking the fast.
Try to include these two nutrients in your breakfast.
"It is very important that breakfast contains protein and slowly digesting fiber sources," says Dr. Devkota. "Overnight, your body may break down body tissues (which are made of proteins) to fuel cellular regeneration. Eating enough protein in the morning helps replenish what was lost. Slow-digesting fiber keeps children fuller longer, and helps them last until lunchtime."
Some sources of slow-digesting (soluble) fiber:
Oats
Barley
Flax seeds
Avocados
Sweet potatoes
Pears
Broccoli
Figs
Carrots
Beans
Some sources of protein:
Meat/seafood
Eggs
Beans
Peas
Lentils
Nuts
Seeds
Soybeans
Why Our Overnight Oats Are a Balanced Breakfast Option
When you have time to plan and prepare, there are TONS of great options for creating a satiating breakfast that both replenishes and fuels you. But when life happens and you're busy packing lunch and getting your kids and yourself ready, we know that making something fresh isn't always possible. That's where our ready-to-eat Overnight Oats come in handy.
🥣 We start with oats, which are "slowly digested, which means they will keep you fuller for longer," says Dr. Devkota. "They are also a very good source of fiber," she notes, as well as protein for replenishing those stores.
🎃 We then add pint-sized pumpkin seeds for added protein to help fuel growing bodies.
🥥 And to round out the base of each blend, we make things nice and creamy with coconut milk—a source of fats for energy.
In short, Dr. Devkota explains that "the combination of slowly digesting fiber, fats, and protein [in Once Upon a Farm Overnight Oats] replenishes kids' bodies after fasting overnight and keeps them feeling fuller longer."
P.s. They're not just for kids! Our Overnight Oats are a great breakfast option for parents, college students, or anyone needing a grab-and-go snack!
Find our Overnight Oats in stores at Whole Foods and Sprouts, or shipped right to your door.