Recipes
Sweet Potato and Mango Breakfast Pizza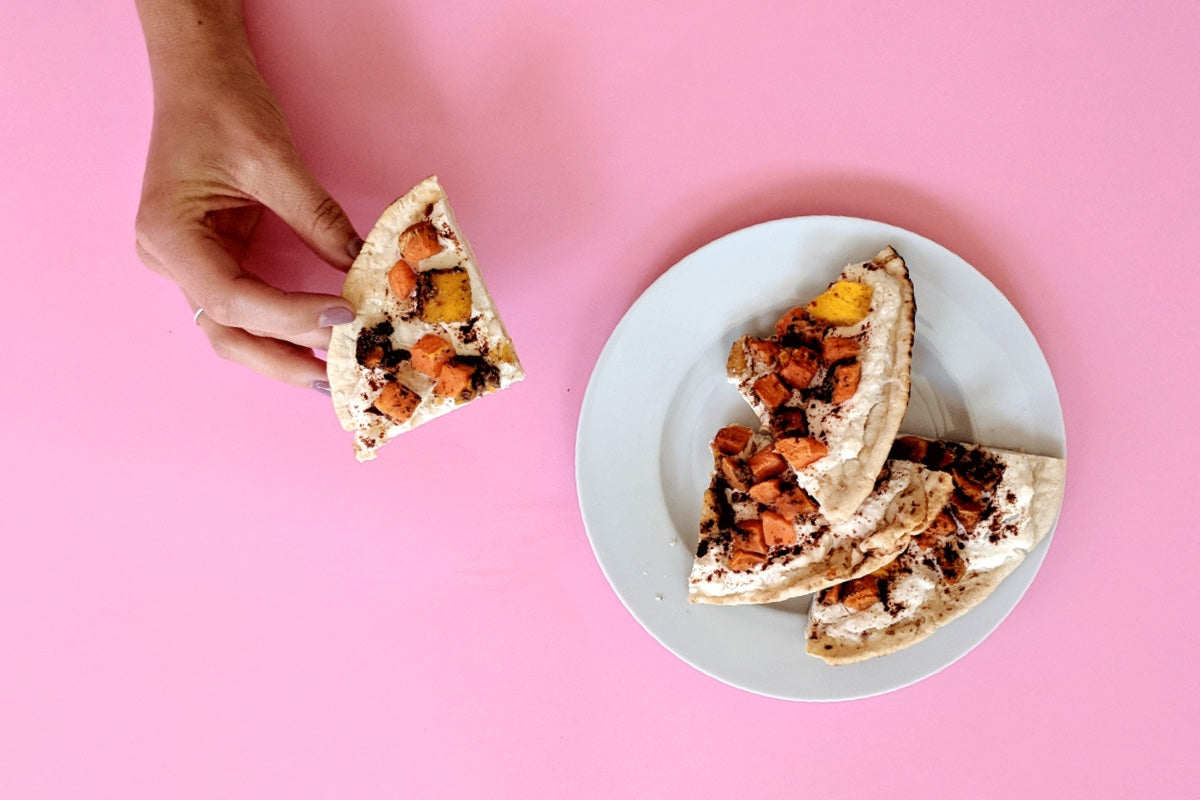 Everyone loves pizza, right? We sure do and we think your little one will too. This tasty pizza recipe is made using one of our organic meals: Sweet Potato, Mango, Coconut Milk, Lucuma Powder & Chia Seeds. We think it's a great breakfast meal, but it can be made for lunch or dinner also. 
Sweet Potato & Mango Breakfast Pizza 
Ingredients:
1 Sweet Potato & Mango meal
¼ cup whole milk ricotta
1 whole wheat pita
Cinnamon
Honey
 Directions:
Preheat the oven to 400℉.
Cook the meal per package instructions (do not purée), and allow to cool.
Spread the ricotta evenly over the pita bread and sprinkle with cinnamon.
Distribute the cooked sweet potato + mango meal over the ricotta and cinnamon.
Place the pizza on a cookie sheet or baking tray. Insert the baking tray into the oven and bake at 400℉ for 10-15 minutes or until crispy around the edges.
Drizzle with honey before serving.
Note: You may need to cut into smaller pieces for babies/toddlers for safe eating.