Recipes
Peas & Zucchini Quinoa Mini Muffins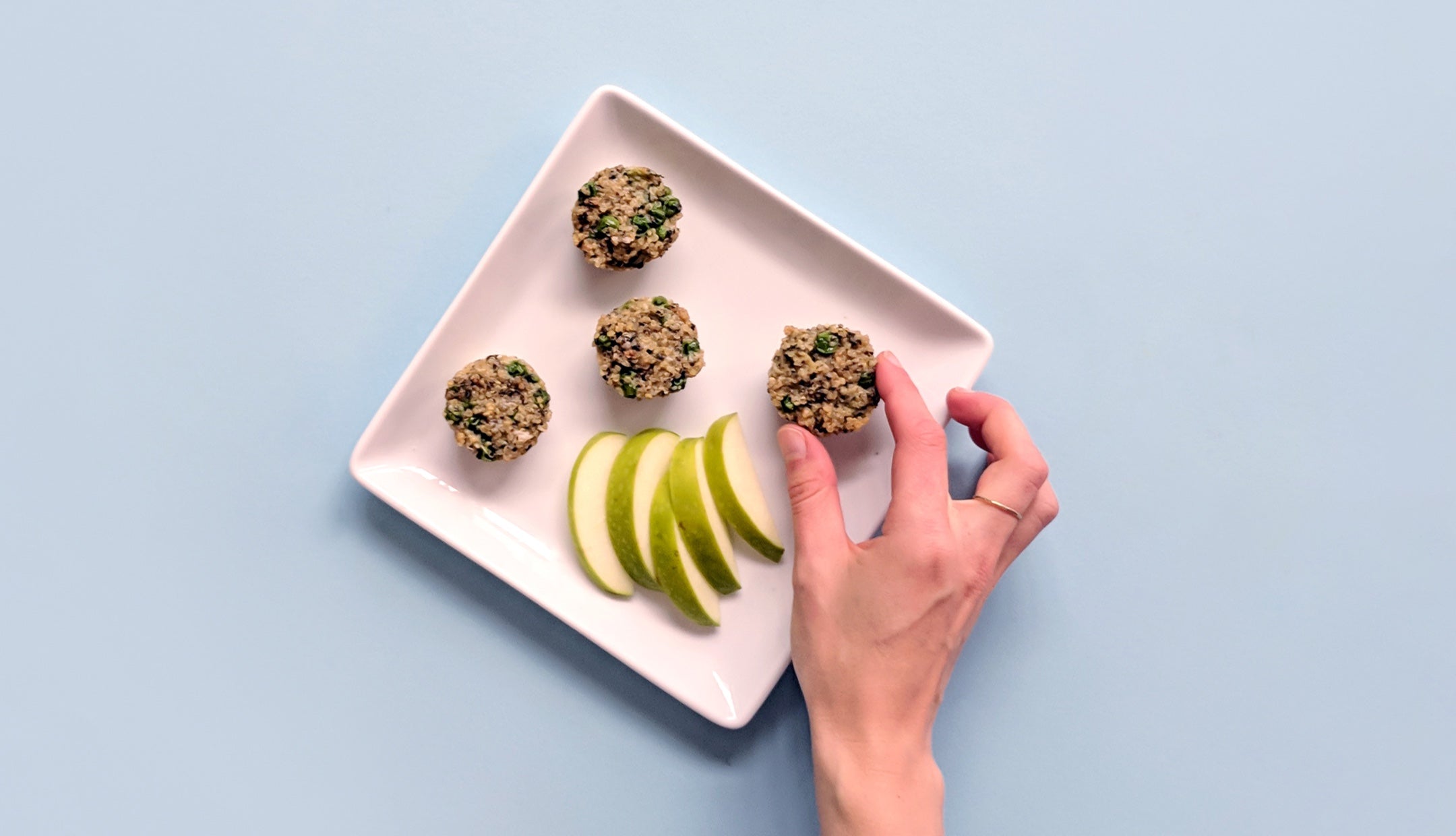 These delicious quinoa mini muffins make for a great snack or breakfast for kids, babies, and adults! Their small size is perfect for little hands. This recipe is made with one of our finger-friendly, organic meals: Peas, Zucchini, Hemp Seeds, Basil & Avocado Oil.
 
Quinoa Bites for Little Bellies
Ingredients:
½ cup cooked quinoa, cooled
¼ cup shredded parmesan cheese
¼ tsp garlic powder
⅛ tsp salt
1 egg
pepper
2 tbsp fresh basil
Directions:
 Preheat the oven to 350℉.
Cook the Peas & Zucchini meal per the package instructions and allow the meal to cool.
Spray a non-stick mini-muffin tin with cooking spray.
Finely chop the basil.
Mix together the cooled quinoa, Pea & Zucchini meal, parmesan, garlic powder, salt, egg, and fresh basil in a small mixing bowl until well combined. Season with pepper.
Spoon the egg and quinoa mixture into the mini muffin cups.
Insert the mini muffin tray into the oven, and cook for 15 minutes. Allow the quinoa bites to cool slightly before serving.
Note: You may need to cut into smaller pieces for babies/toddlers for safe eating.