Recipes
Recipe: Pea, Zucchini & Basil Lentil Pesto Patties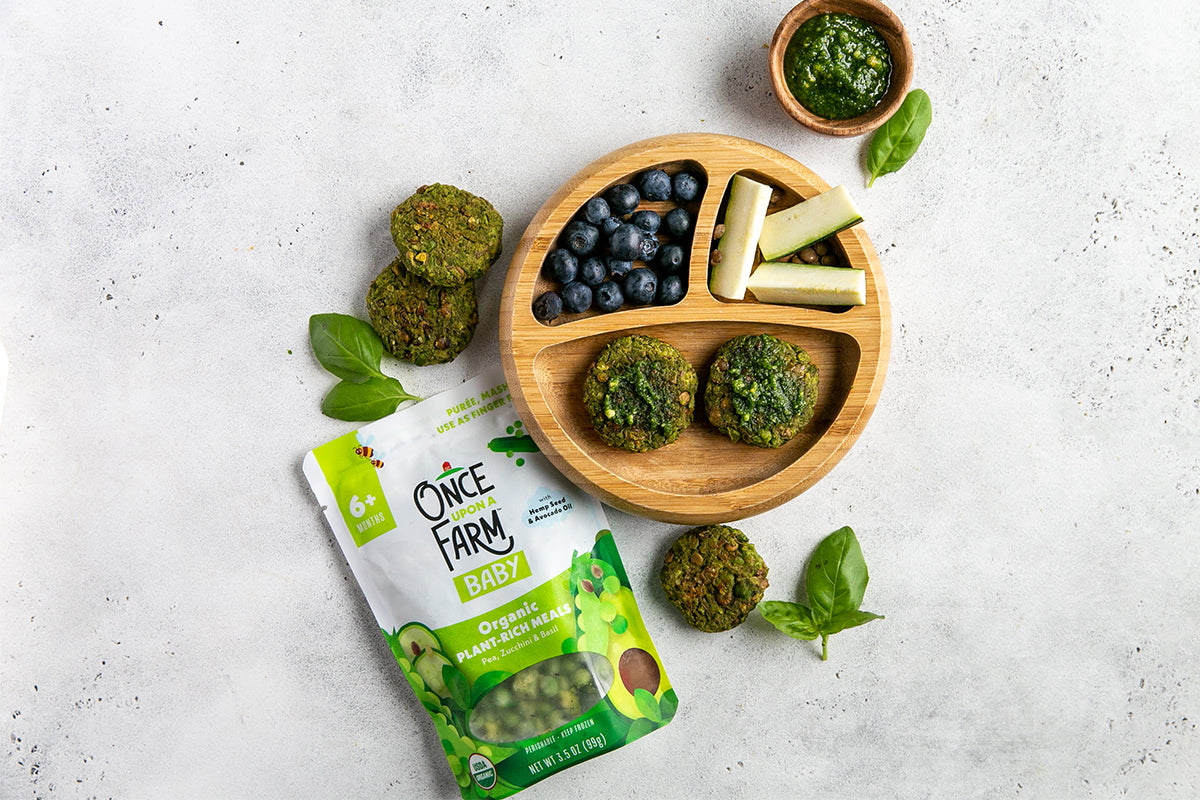 Summertime and grilling—what an iconic combo. While we're certainly not against a hamburger or hot dog, we thought we'd put our spin on a seasonal classic. Developed by Ashley Walterhouse of Fit Mitten Kitchen using our Plant-Rich Meals, these veggie sliders are packed with veggies and flavor—and perfect for the whole family.
Serve them alone or stacked on a bun/roll with your choice of toppings for heartier appetites. Best of all, these give you that cookout feel without firing up a grill. (But if you'd rather grill them up, absolutely go for it!) 
Simple Veggie Burgers/Sliders 
MAKES: Five 2" Patties
Ingredients:
Directions:
Cook meal according to package instructions, then transfer to heat-safe medium bowl. Dab excess liquid with a paper towel then add the lentils to the bowl; place in fridge for 20 minutes to cool completely.
Preheat oven to 350ºF and line a small baking sheet with parchment paper; set aside.
Add the lentils and Meal to a small blender and pulse down a few times until sticky paste forms (not completely, just enough to form sticky mixture that holds).
Take about 2 tablespoons of mixture (you can use a medium cookie scoop for ease) and shape shape into small patties, about 2" in diameter. You should get about 5 patties. Place on a lined baking sheet and bake for 15 minutes, then gently flip patties and continue cooking for another 5 minutes.
Allow patties to cool completely before serving. You may need to cut into smaller pieces for babies/toddlers for safe eating.
Tips:
Meal prep a batch of lentils ahead of time – ½ cup uncooked brown or green lentils will equal about 1 cup cooked, which will give you enough for 2 batches of patties. Or serve lentils along side patties and a side of fruit.
Make your own homemade pesto so you can control the nut or seed options, as well as salt intake.