Lifestyle
O'Farm Favorites: 8 LGBTQIA+ Owned Brands We Love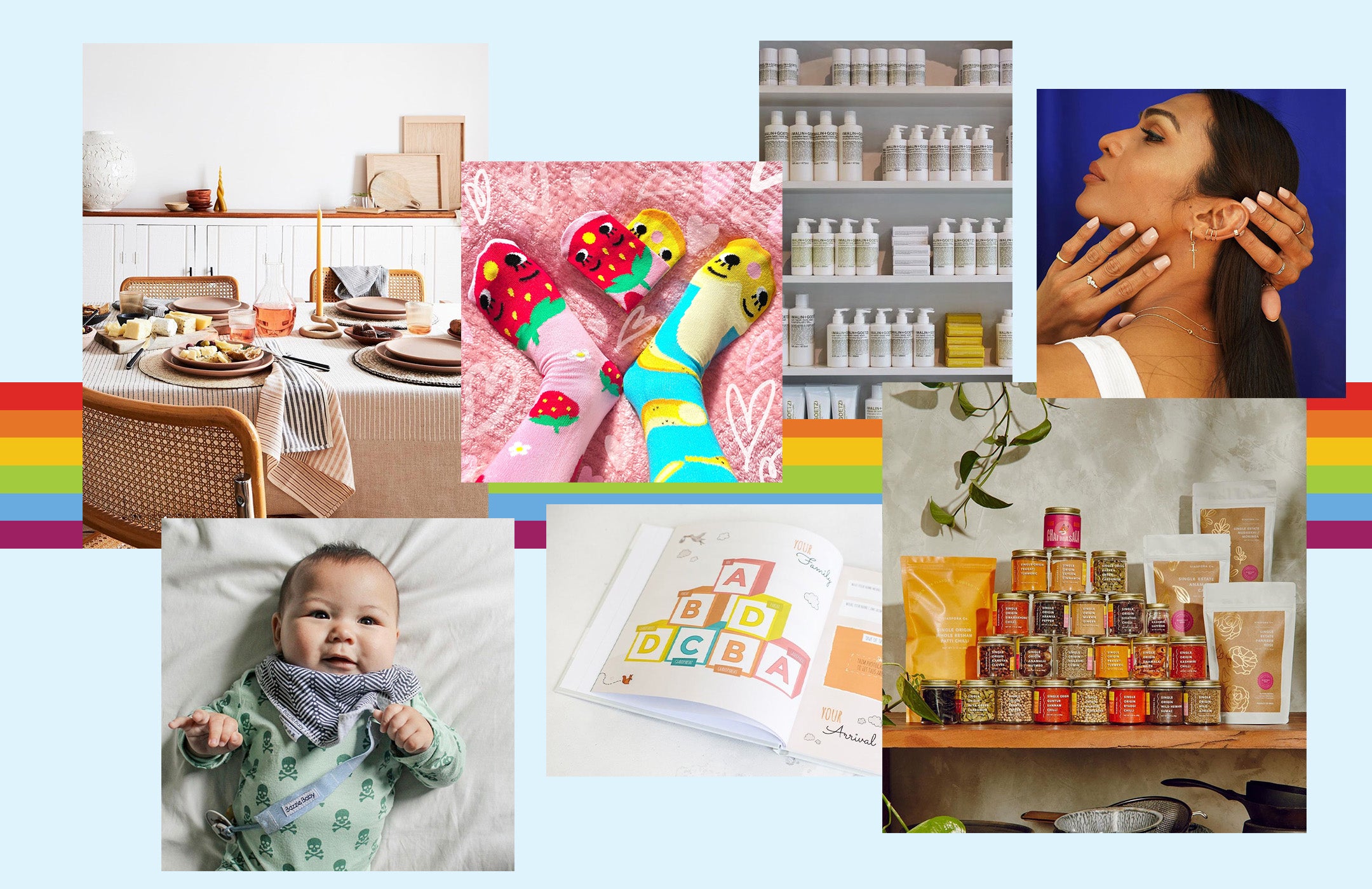 June is Pride Month, an annual celebration and commemoration of lesbian, gay, bisexual, transgender, and queer pride. One of the ways we choose to celebrate is by supporting a variety of LGBTQIA+ owned brands.
In this edition of O'Farm Favorites, we asked our team to share their favorite LGBTQIA+ owned brands. From stocking up our spice cabinets to indulging in some much-needed self-care to ordering socks to (mis)match with our little ones, we took note of all the brands that elevate the everyday. Start perusing below and show your support!
1. Diaspora Co.
Diaspora Co. is growing a better spice trade by sourcing the highest quality, single-origin spices from farms across India and Sri Lanka. Not only that, they pay farmers an average of 6x the commodity price while fresh milling and blending allow for maximum potency and flavor.
2. Pals Socks
Designed to create positive social change and make our world a friendlier place, Pals Socks offers ethically and sustainably made socks for feet of all sizes. But best of all, they come paired as two different "friends." Consider the socks mismatched besties!
3. Little Pickle Memories
Specializing in baby keepsakes, Little Pickle Memories offers adorable gift sets, memory books, and milestone cards for all types of families—including lesbian, gay, same-sex, single-parent, and adoptive families. And they offer worldwide shipping!
4. Automic Gold
This queer-owned business is revolutionizing fine jewelry via sustainability and transparency. Designed for all genders and sizes, their rings, earrings, necklaces, bracelets, and more use reclaimed gold and ethically sourced gemstones, making each piece "radically wearable."
5. Malin+Goetz
Guided by the philosophy of "less but better," Malin+Goetz offers gentle, nourishing skincare, haircare, and fragrances that smell incredible and look great in your bathroom. Plus, they're formulated for all skin types and genders.
6. Rancho Gordo
Local to us in Napa, Rancho Gordo offers heirloom beans, grains, spices, sauces, and more, all sourced from local farmers in Northern California—as well as small farms in the U.S., Central American, and South America. You might even be able to find them in a store near you!
7. Bazzle Baby
Woman-, hispanic-, and LGBTQ-owned, Bazzle Baby offers unique, stylish, and functional baby accessories like bandana bibs with teethers, silicone plates and bowls, swaddles, and other essentials. Fewer outfit changes for baby = less stress for parents!
8. Minna
Certified B Corp (just like us!), Minna offers a beautifully curated shop of ethically made home goods rooted in traditional craft techniques—from furniture to candles to blankets. Scroll their website and we can guarantee you'll want one of everything.