Lifestyle
O'Farm Favorites: 9 Black-Owned Businesses to Support This Month & Always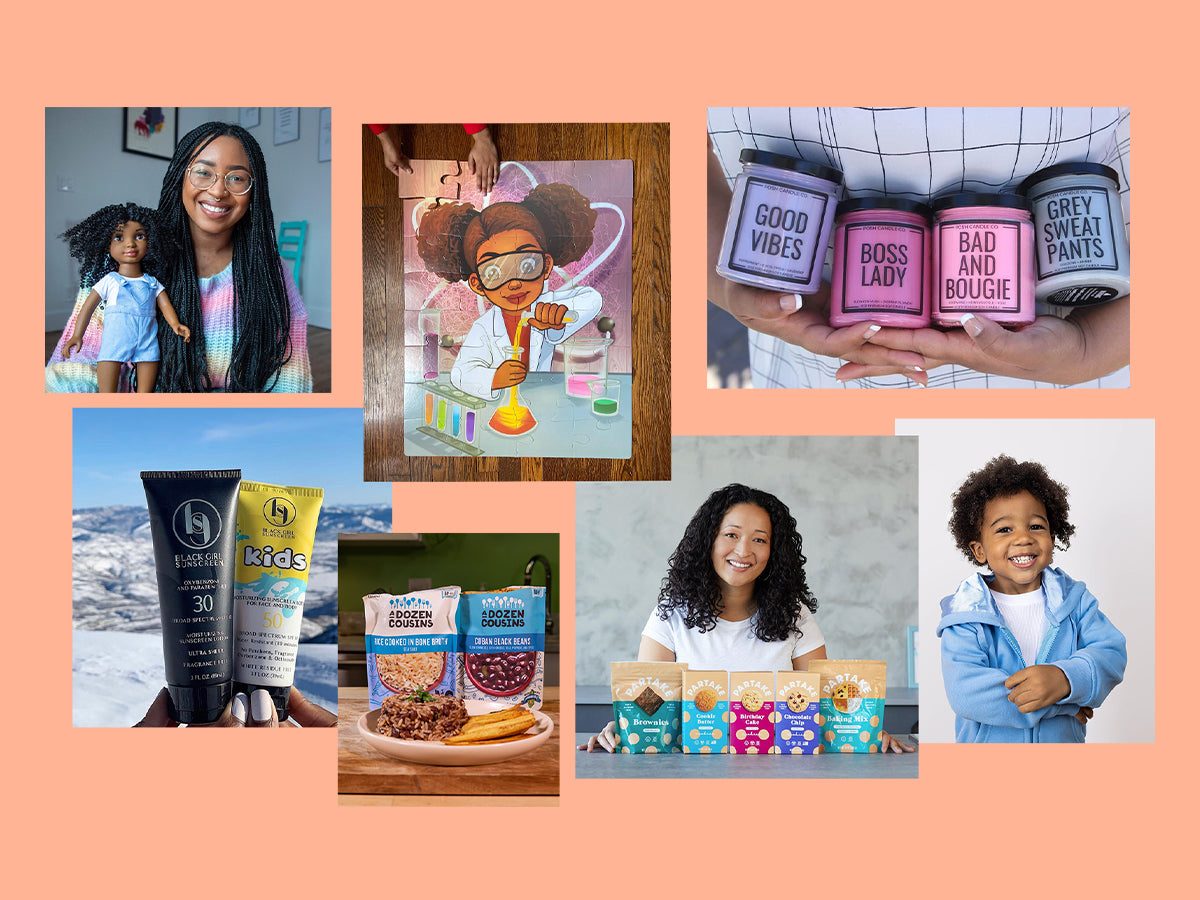 February is Black History Month, dedicated to honoring generations of African Americans. Some of the ways we choose to celebrate include reading children's books by Black authors and supporting Black-owned brands and businesses.
Introducing O'Farm Favorites, our new series where we spotlight brands we know and love as parents, including everything from snacks and meal starters to toys, games, and beyond. In honor of Black History Month, we've rounded up nine Black-owned brands we're loving right now, many of which are perfect for your little ones, and others that are perfect for you. Dive in below to start shopping and show your support this month and always!
1. Healthy Roots Dolls
Fostering self-love through play, Healthy Roots Dolls is a toy company that creates beautiful Black dolls with natural hair that kids can wash, style, and love just like their own curls. Yes to empowering our youth and representing the beauty of diversity.
2. A Dozen Cousins
This natural food brand makes meals, side dishes, and seasonings inspired by traditional Creole, Caribbean, and Latin American foods using only wholesome, easy-to-recognize ingredients. They're even part of our Entrepreneur Ally Program!
3. Puzzle Huddle
Puzzle Huddle offers a wide selection of jigsaw puzzles for children of diverse backgrounds, introducing a fun yet challenging way to spark their imagination. Puzzles range from 15 to 200 pieces, depending on the age of your little one.
4. Black Girl Sunscreen
Designed to start the conversation around sun protection and education, Black Girl Sunscreen is formulated specifically with dark skin tones in mind. Their new kids' line is also reef safe and water-resistant for 80 minutes. Think all of the sun protection protection, none of the white cast.
5. Darlyng & Co.
Darlyng & Co. offers parents total peace of mind with their line of safe and stylish baby products—from bibs to bowls to body wash. They even created the first Black-owned baby registry! It's all about making parents' jobs easier, one day at a time.
6. Partake
Also part of our Entrepreneur Ally Program, Partake offers a line of delicious, allergy-friendly snacks that are free of gluten and the top eight allergens (wheat, tree nuts, peanuts, milk, eggs, soy, fish, and shellfish). Cookies, baking mixes, snack packs — you can't go wrong with any of their products.
7. Black Girl Magic Wines
Celebrating the beauty, power, and resilience of black women. Black Girl Magic Wine is an award-winning wine collection by the renowned McBride sisters. Red, white, rosé, sparkling—there's a wine for every occasion or celebration. Because wine not?
8. Posh Candle Co.
For that much-deserved parent "me time," Posh Candle Co. offers soy candles and fragrances with catchy phrases and statements to help boost your mood and promote relaxation. Run a bath, light a candle and you're as good as new.
9. KINApparel
As seen on Shark Tank, KINApparel offers satin-lined hoodies, hats, and more that are designed to protect your natural hair, prevent frizz, promote moisture retention and stave off breakage. For little ones and adults alike!