Education
Supporting Small Businesses Through Our Entrepreneur Ally Program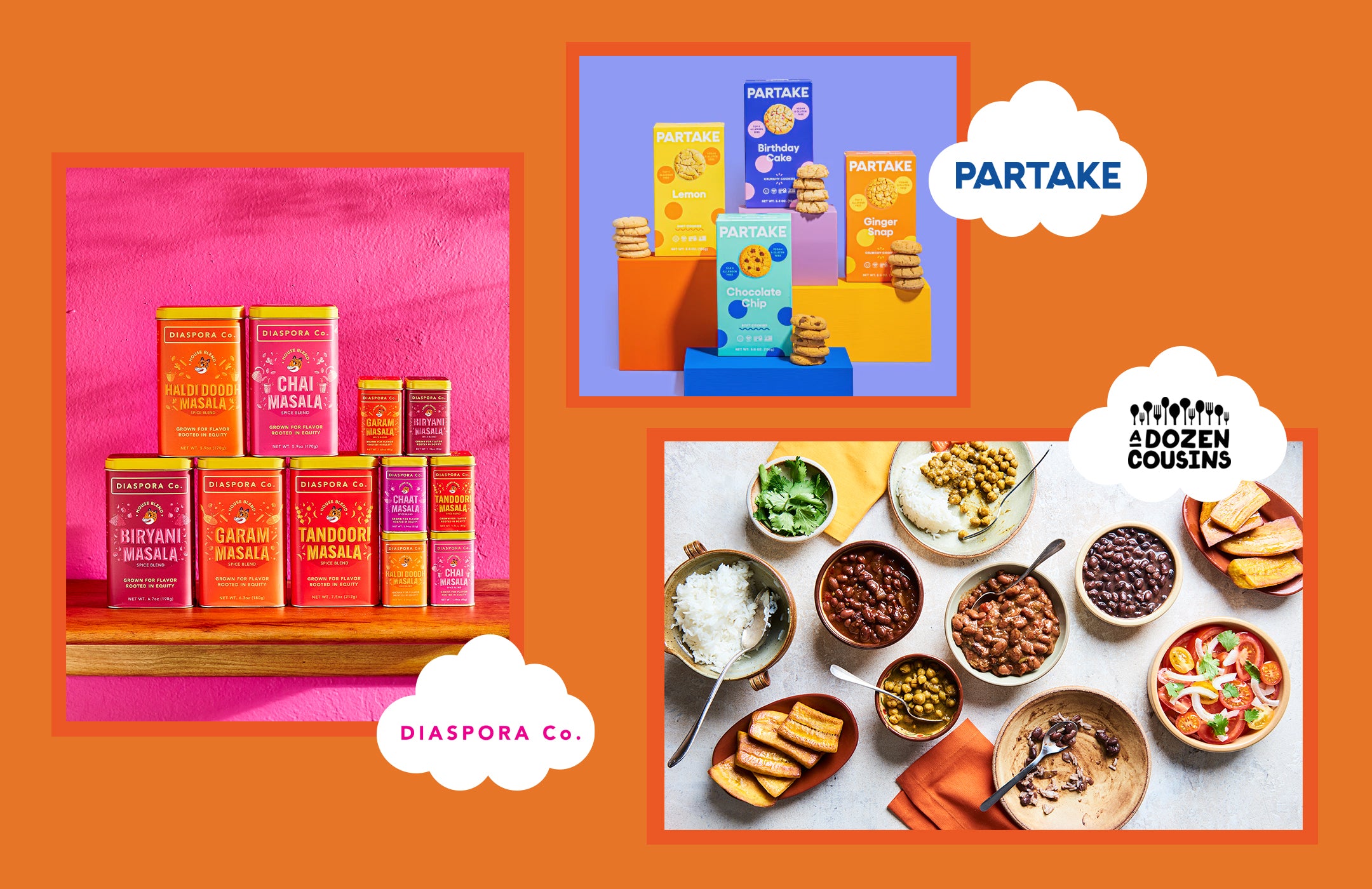 Established in 2020, Once Upon a Farm's Entrepreneur Ally Program is designed to support minority-owned companies with mentorship and guidance. As a small business that still remembers the days of being a start-up, we want to make an impact by assisting BIPOC entrepreneurs in the food and beverage space, removing many of the typical burdens that new business owners encounter—all so they can focus on the creativity and innovation of their core business.
"As an entrepreneur, I know what it is like in those early stages of the hustle and bustle it takes to get a company running and off the ground. It takes a lot of help! I am thrilled that we are able to support BIPOC entrepreneurs in the food industry to help scale their companies so that they can continue to provide better food for our people and our planet, while simultaneously honoring our commitment to social justice and equality."
— Cassandra Curtis, Once Upon a Farm Co-founder & Chief Innovation Officer
This year, our team is thrilled to be working with three amazing minority-owned companies to help drive meaningful change: Diaspora Co., A Dozen Cousins and Partake Foods. Through our Entrepreneur Ally Program, these businesses have a dedicated go-to advice group, quarterly benchmark touch base meetings and access to business resources provided by Once Upon a Farm. Hand in hand, we are growing, learning and celebrating wins along the way.
Read more about each brand and its founders below—we know you'll love them as much as we do!
Diaspora Co.
Diaspora Co. is a groundbreaking endeavor dedicated to reimagining the spice trade. With a mission rooted in transparent, equitable sourcing, the company offers wildly delicious single-origin spices that honor cultural heritage while fostering fairness in the supply chain. They are committed to paying farmers an average of 3x–5x the commodity price, and freshly milling and blending each spice and masala for maximum potency and flavor. For more information, visit their website and follow them on Instagram.
Meet the Founder: Sana Javeri Kadri
Born and raised in postcolonial Mumbai and working at the intersection of food and culture, Sana Javeri Kadri realized the spice trade beckoned drastic change. In 2016, Sana committed to months of unpaid market research, 40+ farm visits and one life-changing meeting with turmeric farmer Prabhu Kasaraneni. Twenty-three year-old Sana founded Diaspora Co. in 2017 to grow a truly equitable spice trade, push a broken system into an equal exchange and have a lot of fun doing it! Today, Diaspora Co. sources 30+ single-origin spices from over 140 farms across India and Sri Lanka.
"We recently onboarded with Sana and the Diaspora team, and are eager to support their journey in the years ahead. Our focus is on devising effective sales strategies that showcase the brand's authentic mission to reinvent the global spice trade for more delicious, equitable outcomes."
— John Foraker, Once Upon a Farm Co-founder & CEO
Partake Foods
Partake Foods is a line of allergy-friendly snacks inspired by founder Denise Woodard's daughter's experience with food allergies. The company offers a selection of delicious, allergy-friendly cookies in healthy yet indulgent flavors such as Birthday Cake, Double Chocolate Chip and more. All products are free of the top 9 allergens (wheat, tree nuts, peanuts, milk, eggs, soy, fish, shellfish, and sesame) and gluten. The products are full of love, healthy ingredients, and flavor that everyone will enjoy, not just those with dietary restrictions. For more information, visit their website and follow them on Instagram.
Meet the Founder: Denise Woodard
Prior to launching Partake, Founder/CEO Denise Woodard spent a decade in consumer packaged goods at various Fortune 100 companies. Most recently, she held the title of Director, National Sales in Coca-Cola's Venturing & Emerging Brands division. Denise holds a Bachelor of Arts from the University of North Carolina, Chapel Hill, and an MBA from Arizona State University. She lives in Los Angeles with her husband, Jeremy, and their 8-year-old daughter, Vivienne.
"The passion and persistence of the Partake team led by Denise Woodard is infectious. The quality and thoughtfulness Denise puts into each product is truly remarkable. It has been my pleasure to work with Denise and her team supporting the brand's retail journey."
— Cheryl Vanvalkenburgh, Once Upon a Farm Chief Customer Officer
A Dozen Cousins
A Dozen Cousins is a natural food brand that makes convenient side dishes inspired by traditional Creole, Caribbean and Latin American foods. They first started with a line of authentic, regional beans and have since expanded to include bone-broth rice and authentic seasoning sauces, all made with real vegetables and spices and cooked with nutrient-dense avocado oil. The brand is named after the founder's daughter and her 11 cousins. For more information, visit their website and follow them on Instagram.
Meet the Founder: Ibraheem Basir
Growing up in Brooklyn, Ibraheem Basir's kitchen was a melting pot of his mother's Southern cooking and the recipes that she picked up from their Caribbean and Latin American neighbors. After spending years working in the natural food industry, he started A Dozen Cousins so that he could share some of his family's favorite dishes using authentic recipes and real wholesome ingredients.
"I have greatly enjoyed the mutually beneficial conversations that have come from working with a visionary entrepreneur such as Ibraheem. To be able to bounce ideas off of one another, share resources, and provide an additional Brand/Marketing asset in the back pocket has been great for both O'Farm and A Dozen Cousins."
— John Foraker, Once Upon a Farm Co-founder & CEO