Lifestyle
O'Farm Favorites: 8 AAPI-Owned Brands We Love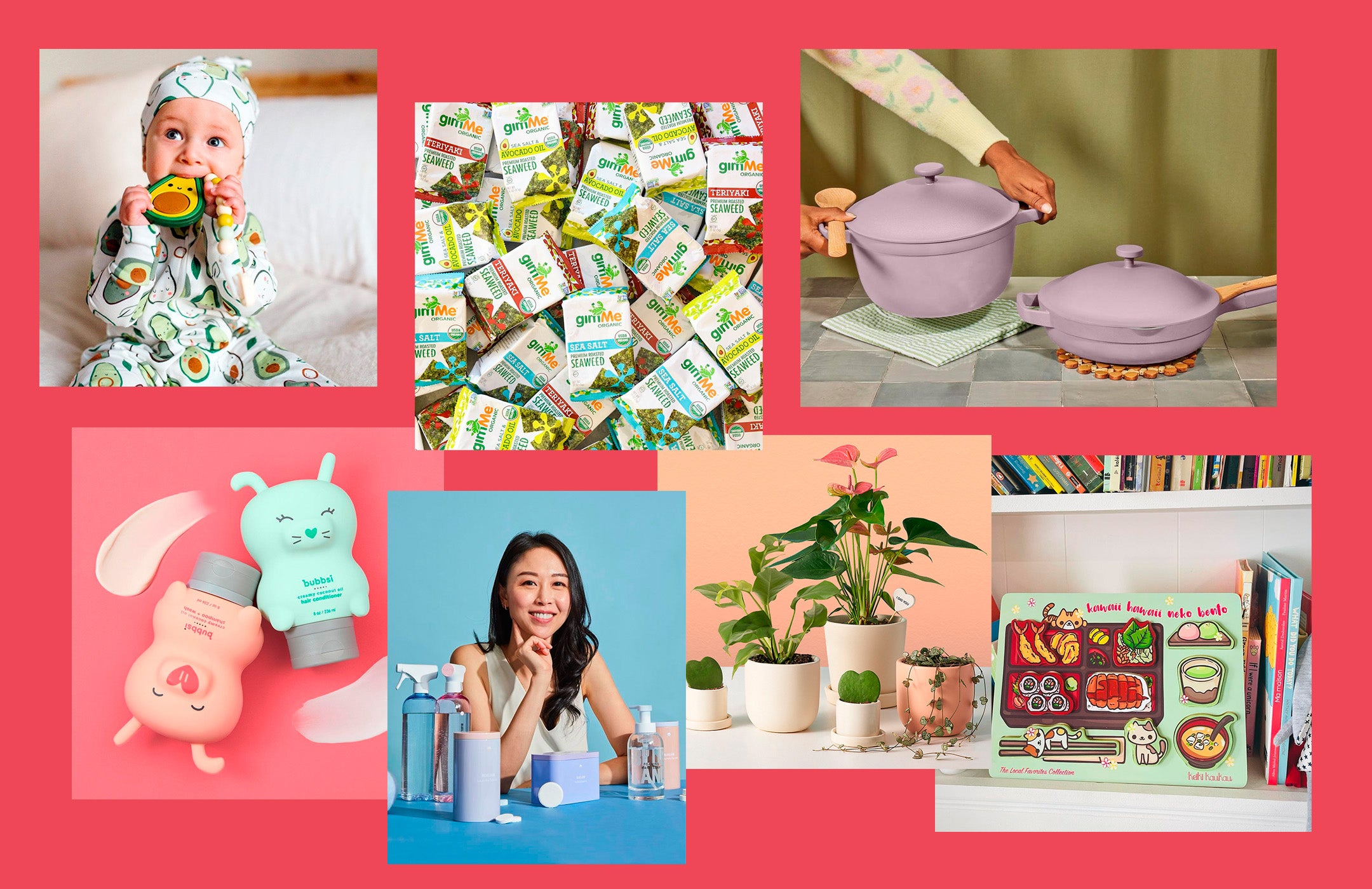 May is Asian American and Pacific Islander Heritage Month, recognizing the contributions and influence of Asian Americans and Pacific Islander Americans to the history, culture, and achievements of the United States. One of the ways we choose to celebrate is by supporting an array of AAPI-owned brands.
In this edition of O'Farm Favorites, we're excited to spotlight eight Asian-American and Pacific Islander-owned brands that are helping make life easier (and more fun!) for both parents and their little ones. From nutrient-dense snacks to picture-perfect kitchenware, here are the amazing companies we're supporting this month and always.
1. Bumo
 Image via Bumo on Instagram
Designed to empower modern parents to be present parents while working, Bumo offers beautiful co-working spaces and licensed, education-based childcare under one roof. With locations in LA, as well as online resources, Bumo is the "future of family."
2. Our Place
Instagram-worthy kitchen staples? Yes please. Our Place offers aesthetically pleasing, sustainably made, ultra-versatile cookware and tools for the everyday chef. Pro tip: the pans are perfect for cooking our Plant-Rich Meals!
3. gimMe Snacks
Powered by one of the world's most nutrient-dense veggies, gimMe Snacks' yummy and organic roasted seaweed snacks are available in eight delicious flavors, from simply salted to chili lime.

4. Keiki Kaukau
Offering beautifully made toys, puzzles, books and more, Keiki Kaukau aims to celebrate the diversity of the islands of Hawai'i. For the little foodie in your life, be sure to check out their play food sets!
5. The Sill
The Sill offers a thoughtfully curated and created assortment of live plants, botanicals, planters, and plant care—all shipped directly to you. They even have a monthly plant subscription with a 30-day guarantee.
6. Loulou Lollipop
Crafted for babies and kids zero to six-years-old, Loulou Lollipop offers adorable teethers, apparel, feeding essentials, and more in tons of fun prints and colors. Fun fact: the founders are also twin sisters!
7. Blueland
Designed to save you money and space without any plastic waste, Blueland creates Earth-friendly cleaning supplies and home essentials in lovely botanical scents. Not only that, their containers are reusable and their refill kits make it easy to re-up!
8. Bubbsi
Using organic, cold-pressed coconut oil, Bubbsi offers gentle skin care and bath products for babies and kids—all formulated based on EU standards. Plus, everything is pediatrician and dermatologist tested!