Education
Once Upon a Farm's Investment in Renewable Energy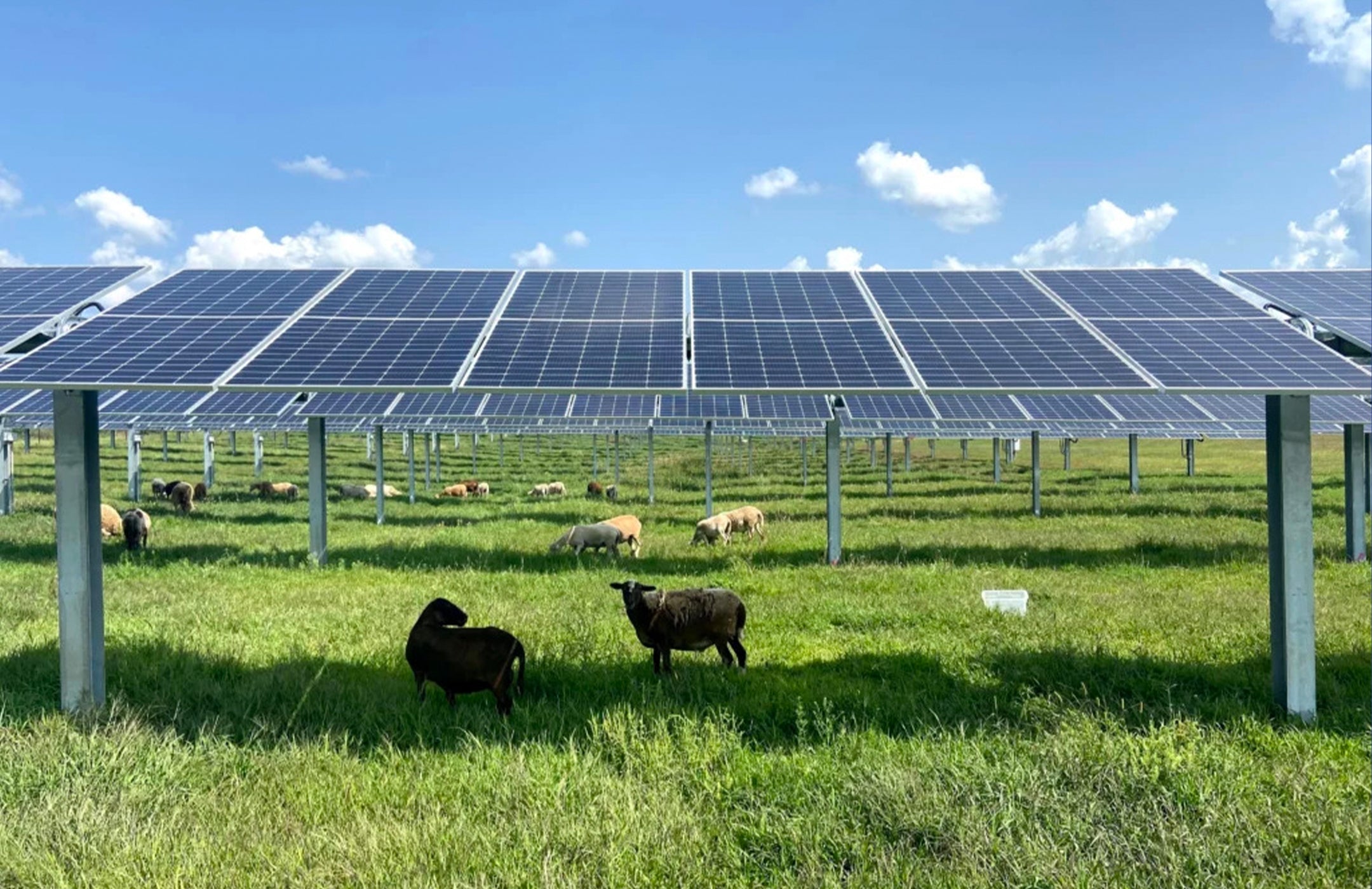 Embedded in the core of our mission statement is our drive to nurture our children, each other, and our planet. We take this to heart and are always looking for ways to improve our impact—big or small!
As part of this commitment, all our products are made with renewable energy through the use of renewable energy certificates (RECs) that help support US-based clean energy projects. We partner with fellow B-Corp Native Energy to source RECs from Green-e certified projects that not only benefit our climate, but local communities and even pollinators too!
Clean energy and new pollinator habitat at the Forest City Project from Native Energy's Renewables Portfolio
What Is a Renewable Energy Certificate (REC)?
Renewable energy certificates (RECs) are a market-based tool for tracking and verifying renewable energy generation and use. Because of how the power grid works, it can be challenging to know exactly where our energy comes from—that's where RECs come in! 1 REC represents 1 megawatt-hour of energy generated from a renewable source and delivered to the grid. Because RECs are uniquely identifiable and the exchange of RECs is tracked and recorded, verified RECs offer a credible way to account for the use of renewable energy. (EPA)
Community-Focused RECs
By joining Native Energy's Renewables Portfolio in 2021, we ensured that our multi-year commitment to cleaner energy would support a high-quality renewable energy portfolio that would include new community-scale projects across the US. This portfolio encourages the development of projects that partner with rural electric co-ops or other groups that provide opportunities for vocational training and green job creation; that offer place-based clean energy curriculum for local students; or that promote other co-benefits like the pollinator habitat development.
Over 7000 individual photovoltaic panels as part of the Blue Prairie Solar Project
Spotlight on the Blue Prairie Solar Project
Located in Black River Falls, Wisconsin, the Blue Prairie Solar Project provides the Jackson County electric grid with renewable solar energy, and displaces majority coal-fired generation typical of this region. Compared to its previous wholesale electricity supply agreements, the non-profit electric cooperative that purchases this electricity also benefits from cost savings, which are then directly passed on to its members in the community.
In addition, the Blue Prairie Solar Project provides added revenue to the local family farmers at Full Belly Farm who lease a 17-acre plot of their land for solar development. This additional income helps support what they do on the rest of their land—raising cattle, pigs, sheep, honeybees and more! As a bonus, a flower seed mix sown beneath the raised solar panels offers nutritious forage for their sheep, while also benefiting bees and other native pollinators.
Full Belly Farm sheep enjoying some shade and pasture beneath the photovoltaic panels
Farmer Wade Christianson of Full Belly Farm says, "We've always been effective and efficient. With just solar arrays you still have the grass/field to take care of. When you add sheep it becomes 100% utilized, nothing wasted!"
Making Meaningful Impact
The Blue Prairie Solar project is just one recent example of the projects developed for Native's Renewables Portfolio. We are proud that the electricity we use to make our products plays a role in supporting these community-centered, renewable energy projects!