Recipes
Kid-Friendly Recipe: Dairy-Free Coconut Yogurt Parfaits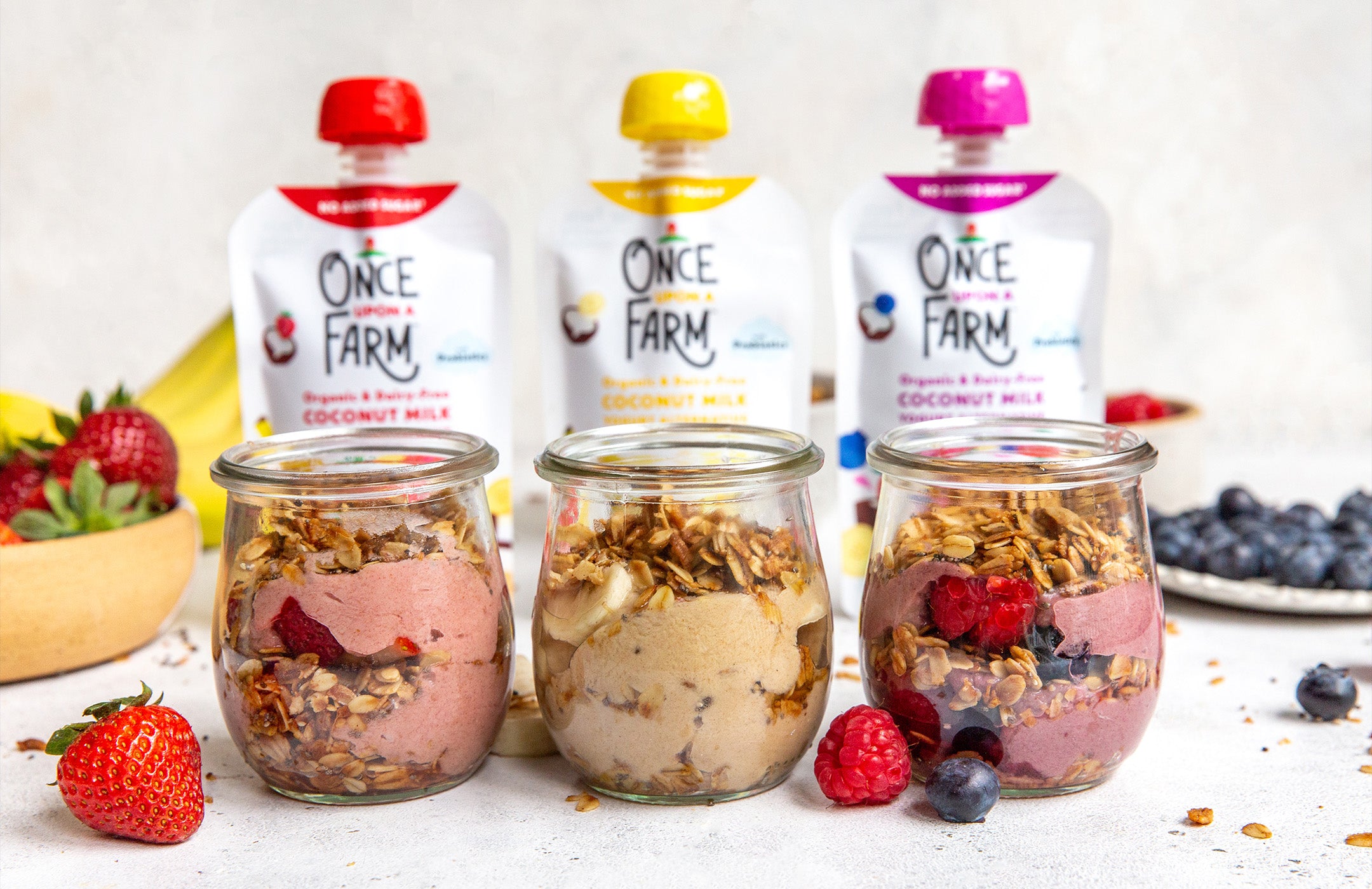 Crunchy, homemade granola perfectly complements our creamy, whipped Coconut Milk Yogurt Alternative in these kid-approved parfaits. Make a batch of granola, prepare your choice of fresh fruit, and set up a build-your-own parfait bar with your kiddos. Thanks to Ashley Walterhouse of FitMittenKitchen for this yummy recipe!
Note: Homemade granola is recommended for ages 4 and up. Only feed your child when they are seated and supervised. More info on choking hazards here.
Homemade Granola Ingredients
2 cups rolled oats
½ teaspoon ground cinnamon
¼ teaspoon fine sea salt
⅓ cup melted and cooled coconut oil
¼ cup maple syrup
2 tablespoons chia seeds (optional)
Parfait Ingredients
Granola Directions
Preheat oven to 325ºF and lightly spray a half sheet baking pan, or line with parchment paper; set aside.
In a medium bowl, stir together rolled oats, cinnamon and salt. Add in melted coconut oil and maple syrup, stirring together until well combined. Stir in chia seeds if using.
Transfer mixture to prepared baking pan and spread evenly in one layer. Bake for 15 minutes, then gently flip granola and press down flat. Return pan to oven for another 15 minutes, until oats are lightly golden. Remove from oven and allow to cool—granola gets crunchy as it cools.
Parfait Directions
In a small jar or container, add in 1–2 tablespoons of granola, chopped fruit, and half of the Coconut Milk Yogurt Alternative pouch. Repeat with another layer of granola, fruit and the remaining pouch. Serve immediately or store in the fridge until ready to enjoy (granola will get soft the longer you let the parfaits sit).