Once Upon a Farm x Little Sleepies
Better Nutrition for a Better Night's Sleep
Research suggests nutrition and sleep go hand in hand when it comes to your child's health. Check out our cozy pajamas, nutrient-packed blends, and expert tips to help your little one get the most out of their rest.
Sleepwear that Gives Back with Little Sleepies
Snuggle up in jammies, blankets, loveys and more in this vibrant print of our yummy fruits, veggies and O'Farm friends. Plus, for every purchase in this collection, a portion of the proceeds will be donated to support our Save the Children x A Million Meals program.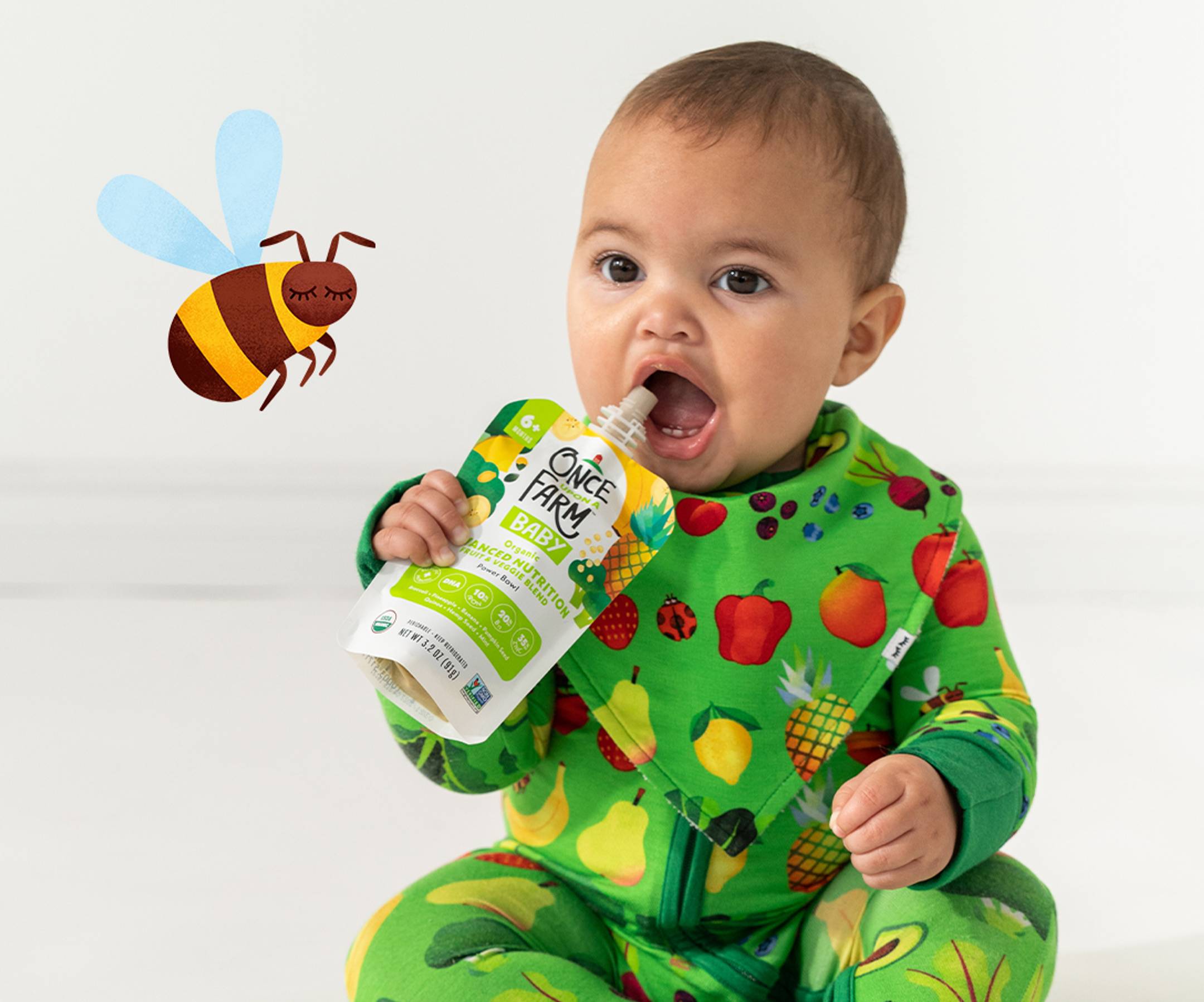 Shop Our Favorite Sleep-Inspired Blends & Accessories
The O'Farm Standards
✔️ We take sourcing seriously.
✔️ We believe clean is more than heavy metal testing.
✔️ We intentionally craft every recipe with your little one in mind.
✔️ We know the importance of first bites.
✔️ We will provide A Million Meals to kids in need.
✔️ We aspire to drive daily improvements in childhood nutrition.
Kacie Barnes, MCN, RDN, LD
"While nutrition definitely isn't the biggest determinant of how well toddlers sleep, certain foods can absolutely be used as tools to prepare their bodies for a good night's rest."