Recipes
Easy Recipe: Veggie-Packed Frittata Bites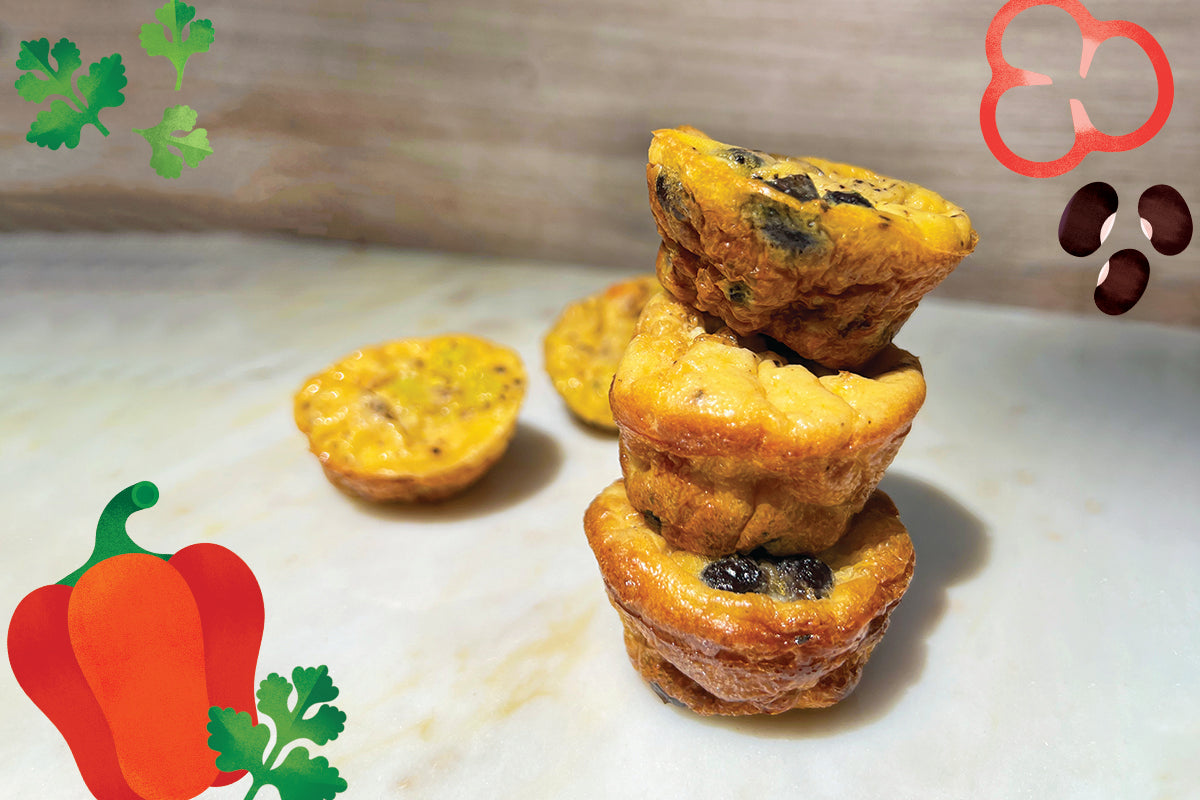 Finger food makes for the best kind of breakfast, especially on busy mornings. These frittata bites can be made or prepped ahead of time for easy breakfast fuel. With our pre-chopped Plant-Rich Meals as the base, your work is cut in half. Just cook, mix, pour, and bake!
Psst: These can be made with any of our Plant-Rich Meals, but we especially recommend our Black Bean, Red Pepper, Sweet Potato & Cilantro Meal. For extra flavor, top the bites with sour cream, avocado, or cilantro!
Frittata Bites for the Whole Family
Ingredients
2 Once Upon a Farm Plant-Rich Meals of your choice
8–10 large eggs
1/2 cup milk or plant-based alternative
Avocado oil or cooking spray
Salt, pepper, garlic powder to taste
Directions
Preheat oven to 400ºF.
Cook Once Upon a Farm meals per package instructions.
Grease mini muffin pan with butter or cooking spray.
Add ~1 tsp. of cooked Plant-Rich Meal into each muffin cup.
In a bowl, combine eggs, milk, and seasonings (omit salt if baby is under 12 months).
Pour eggs into each of the cups, filling ~3/4 full.
Bake for 15–20 mins.
Let cool and serve. May need to cut bites into smaller pieces for your little one.
Makes 24 mini frittata bites.