Lifestyle
O'Farm Favorites: 9 Hispanic- & Latino-Owned Brands We Love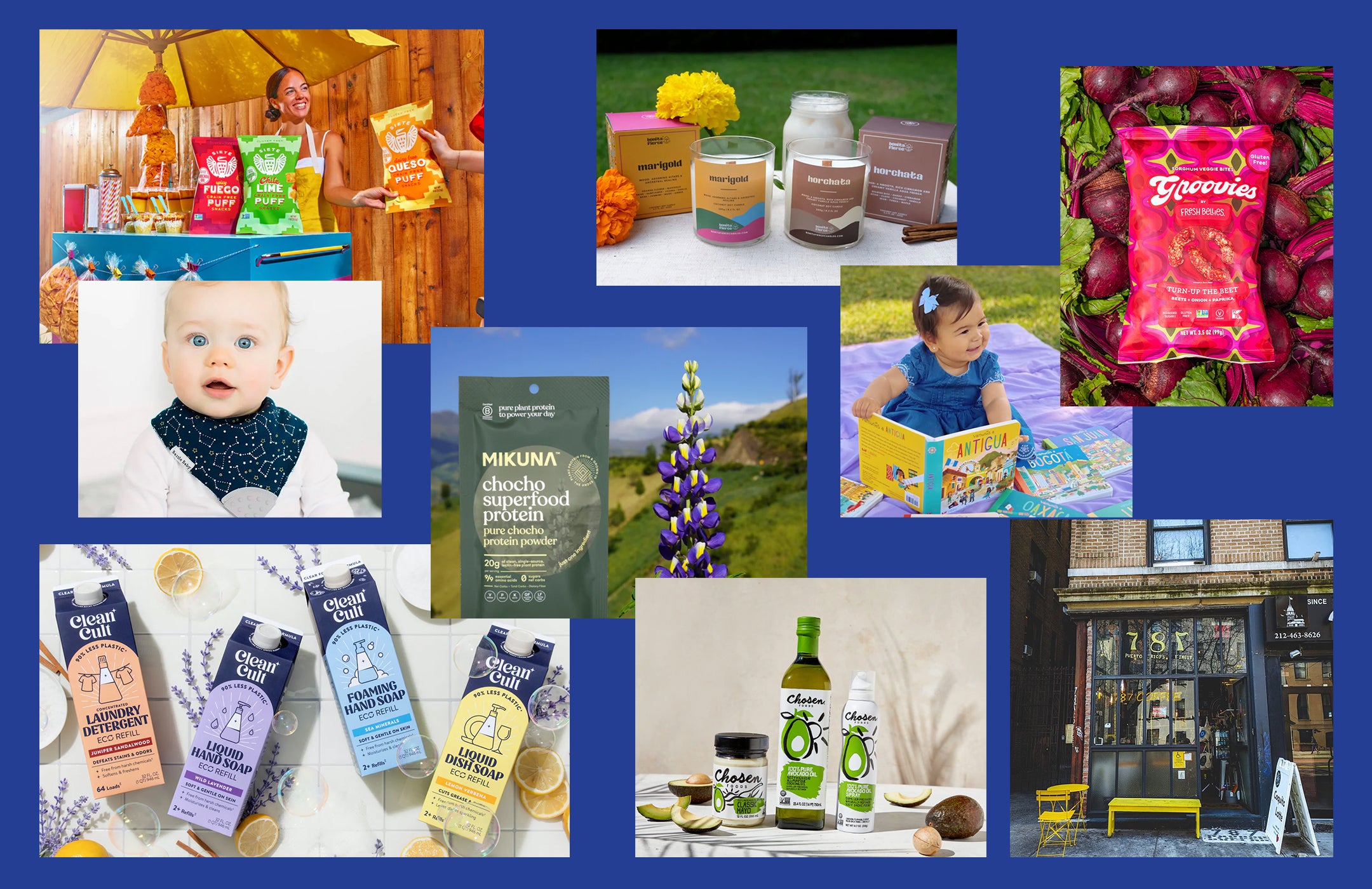 From September 15 to October 15, National Hispanic Heritage Month honors the contributions and influence of Hispanic Americans to the history, culture, and achievements for the U.S. One of the ways we choose to celebrate is by supporting Hispanic- and Latino-owned brands.
In this edition of O'Farm Favorites, we're spotlighting a handful of our team's favorite Hispanic- & Latino-owned brands. From eco-friendly cleaning supplies to high-quality food products to bilingual picture books, each business aims to make life easier, more flavorful, and a whole lot more fun for families. Show your support this month (and always!) and start shopping.
1. Siete Foods
When it comes to grain-free snacks, Siete Foods reigns supreme. Rooted in family, the Mexican-American food brand makes delicious, better-for-you products with real food ingredients. From their almond flour tortillas to their churro chips, everything is gluten free, non GMO and oh so yummy. Find them at your local grocery store!
2. Cleancult
Cleancult makes healthy, sustainable living easy by way of eco-friendly cleaning supplies fueled by real ingredients and zero-waste packaging. Each order starts you off with their suite of reusable glass bottles while refills come in recyclable milk cartons. Sprays, laundry detergent, dish soap—the Cleancult options are seemingly endless.
3. Lil' Libros
In a world with a shortage of bilingual books for children, Lil' Libros was created to inspire parents to read to their little ones and encourage them to do so in two languages: Spanish and English. Founded by two moms, the brand celebrates Latin America culture and important figures in its history, all using colorful illustrations and learning concepts for ages 0–9.
4. Chosen Foods
Chosen Foods celebrates and encourages at-home chefs to get creative in the kitchen with high-quality, non-GMO, avocado-centric pantry staples. The brand offers everything from oils to sprays, dips, dressings, and more, making it easy (and fun!) to cook nutritious meals.
5. Bazzle Baby
Woman-, hispanic-, and LGBTQ-owned, Bazzle Baby offers unique, stylish, and functional baby accessories like bandana bibs with teethers, silicone plates and bowls, swaddles, and other essentials. Fewer outfit changes for the baby means less stress for parents!
6. Fresh Bellies
As seen on Shark Tank, Fresh Bellies is creating a new generation of adventurous, healthy eaters through savory snacks made with unmasked veggies, fresh herbs and fragrant spices. Non GMO, no sugar added, and preservative free, their products are packed with all of the good things and none of the bad.
7. Bonita Fierce
Bonita Fierce is dedicated to creating premium candles inspired by Latina & Latinx heritage and home. Made with clean ingredients and eco-friendly packaging, each candle aroma ranges from warm and neutral to sweet and decadent. You can even find them at Nordstrom!
8. 787 Coffee
Bringing fresh coffee from the farms of Puerto Rico to your very own mug, 787 Coffee focuses on better, more innovative ways to responsibly harvest. You can order their beans online, or even check out their shops in NYC if you want to sip, sit, and work!
9. MIKUNA
Founded by fifth-generation Ecuadorian farmer and former professional athlete, Ricky Echanique, MIKUNA is a regenerative protein powder made from chocho—an extremely nutrient-dense plant packed with protein, fiber, iron, and calcium. Like us, the brand is also B Corp certified.