Recipes
No-Bake Sweet Potato & Mango Oat Energy Bites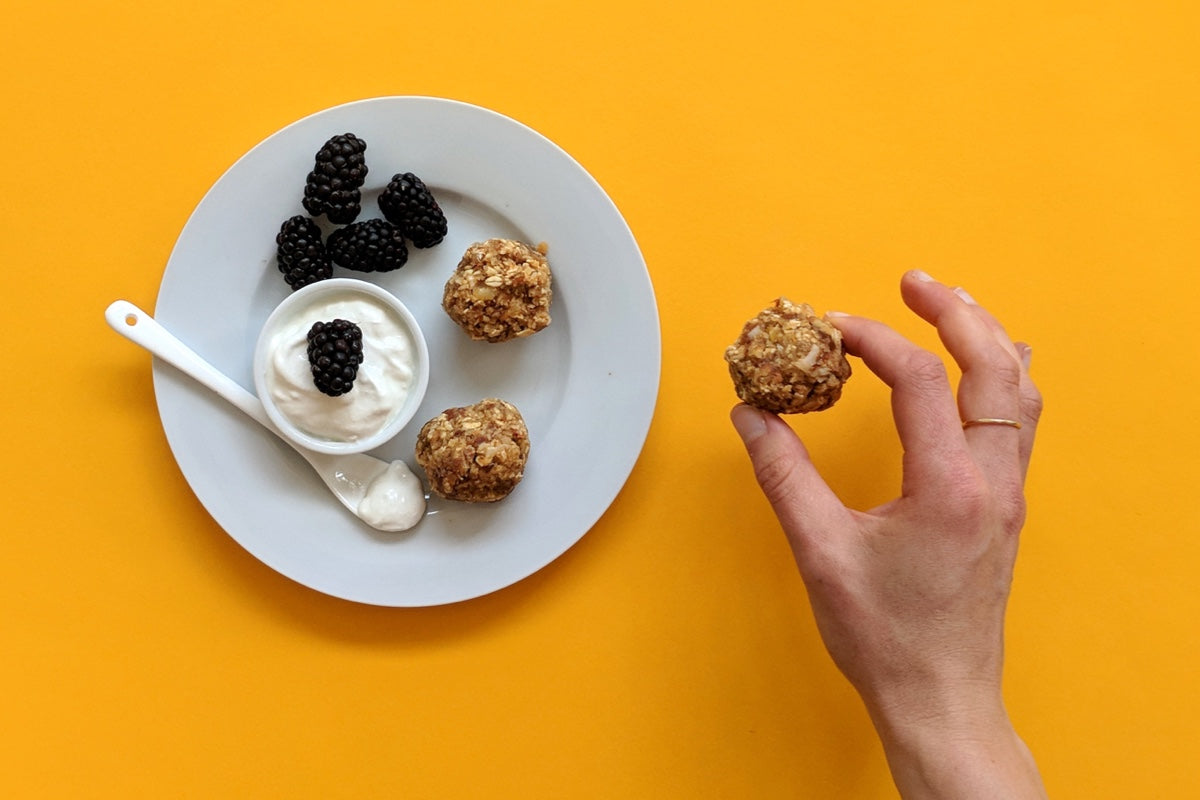 Naturally sweet and filling, these Sweet Potato & Mango Oat Energy Bites are the perfect recipe to make with your little one. You handle the prep work and let your tiny helper form the mixture into bite-size balls. This recipe uses one of our finger-friendly, organic meals as the base: Sweet Potato, Mango, Coconut Milk, Lucuma Powder & Chia Seeds.
No-Bake Tropical Sweet Potato Bites
Ingredients:
1 pitted date
¼ cup almond butter
¼ cup coconut flakes
½ cup rolled oats
Pinch of salt
Directions:
Cook the meal per package instructions, cool, and drain off all excess water.
Add the cooled meal, date, and almond butter to a food processor and process until smooth.
Add the coconut flakes, oats, and salt and mix until combined.
Form the mixture into 8 even balls.
Note: You may need to cut into smaller pieces for babies/toddlers for safe eating.