Lifestyle
Jennifer Garner's Back-to-School Lunchbox Hacks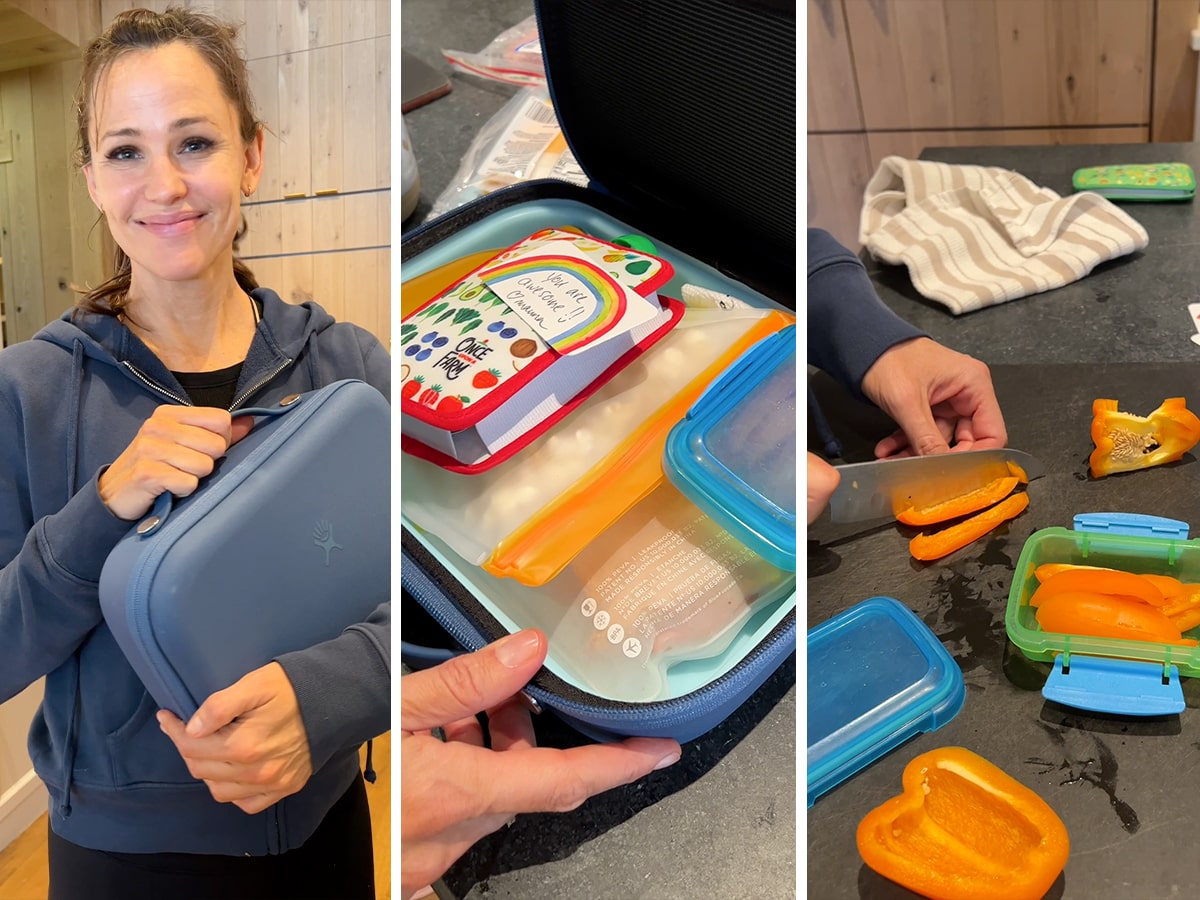 With back-to-school season just around the corner (where did the summer go?!), it's time to start thinking about packing school lunches. What types of snacks are your kiddos going to want this year? How can you make food more fun? What are some healthy (but yummy) foods your kids will love?
We've got your back! Our Co-founder Jennifer Garner—mom of three and expert healthy lunch packer—is sharing her favorite school lunch hacks. And, of course, it should go without saying, that she loves throwing in an O'Farm pouch! 😉
Jennifer Garner's Lunchbox Hacks
1. Take out the guesswork
Sticking to a schedule makes it easier for everyone. Your kiddos know what to expect, and you know what to prep! Maybe it's Homemade Pudding Mondays (I'm talking stick-to-your-ribs, you-control-the-sugar, everyone-is-happy pudding – here's my favorite recipe!), Soup Tuesdays, Wrap Wednesdays or Bagel & Cream Cheese Thursdays (my favorite bagel recipe here), for example.
2. Find a staple and stick to it
Smoothies & applesauce (here's our version!) are quick additions that are packed with nutrients. Your little ones will love the flavor combinations, and you'll get an extra gold star for getting in more fruits & veggies!
Our Favorite Lunchbox Snacks
3. Pack a pouch
Sometimes eating lunch can stand between your child and playtime—you never know what they are going to take the time to eat. Make it count! If your carefully crafted sandwich is going to stay in its wrapping—know that O'Farm will give your kids farm-fresh fuel without sugaring them up or loading them down.
4. Add a crunchy option
My kids love Annie's Cheddar Bunnies, so that makes for an easy side. I've also let my kids make their own trail mixes before and it worked really well. For me—you have to let them add a few chocolate chips! We're at a nut-free school, so we recently made mixes from the following:
Pumpkin seeds
Sunflower seeds
Toasted plain rice cereal
Gluten free pretzels
Coconut chips
Goji berries
Raisins
You can also try homemade crispy beet chips or kale chips!
5. Make a menu
I love the idea of letting the kids make a menu. Letting kids pick their own veggies and setting up a lunch station that empowers the kids to help assemble what's on the menus is fun, too. The menu can include leftover pasta or pizza, too. We don't have to get too fancy about it!
6. Include a sweet treat
Chocolate-covered fruits or seeds are always a good option. These homemade granola bars are a fan fave in my family, too!
7. Keep it fun
I try to include a note, joke, silly drawing, or fun fact they can share at the table. I don't send a note every day, but every now and then I get crafty with them. (Check out our printable O'Farm lunchbox notes!)
8. Weelicious
I rely on Weelicious: my longtime friend Catherine McCord reinvented healthy fun school lunches. I go to her for inspiration, recipes and—always—a good laugh with a beautiful mama.
9. Clean up ASAP
One last tip from years of lunch-packing experience and some pretty picky eaters: clean out lunchboxes as soon as the kids get home! We have our kiddos clean them with a grown up present so we can monitor how much (or how little) they're actually eating. It's so frustrating!