Education
Pumpkin Seed Benefits and Snack Ideas for Kids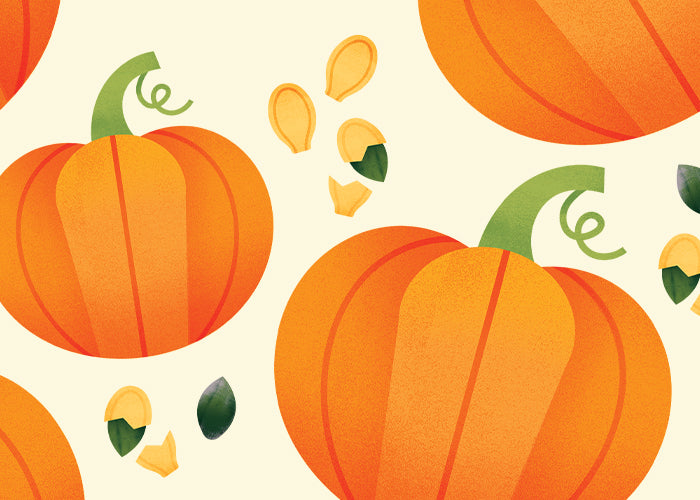 Just like your little one, pumpkin seeds are mini but mighty. The seed is a plant-based protein packed with nutrition and a perfect snack for your kiddos.
Benefits of Pumpkin Seeds
Flat, oval-shaped, and oh-so tasty, pumpkin seeds are found in the center of pumpkins. You know, the tiny things you scoop out (and hopefully bake) when you're prepping for Halloween. So, what makes them so good? Along with protein, they're a source of the following:
Note: These are known benefits of the listed USDA Food Data Central NDB 12016 vitamins and minerals. Pumpkin seed benefits may vary based on serving size and other factors.
Pumpkin Seed Snack Ideas for Kids
Beyond roasting, lightly salting, and serving by the handful as part of your Halloween prep, there are many ways to prepare and enjoy pumpkin seeds. We've got some snack ideas:
Pumpkin Seed Butter: A tasty addition to smoothies, an easy add-on to crackers, fruits, you name it—perfect once your baby starts solids (notably if they have an intolerance to nut butters).
Pumpkin Seed Bread: Always a crowd pleaser, this bread makes a great snack once your little one can handle a denser texture.
Seed Bars: These simple bars are packed with protein and great for toddlers + older kids.
Roasted Pumpkin Seeds + Cinnamon: A classic with a sweet twist, great for toddlers + older kids.
Granola with Pumpkin Seeds: Great for older kids, in yogurt or just on its own—for toddlers and older kids.
If you're opting for the store-bought snack route, check out our tasty blends that feature pumpkin seeds: