Organic Baby & Toddler Meals at Whole Foods Market
Now Available at Whole Foods Market
Organic Plant-Rich Meals for Babies
Finger-friendly, nutrition-packed meals for babies and toddlers—ready in minutes. The new way for you (busy parents!) to feed your growing eaters.
Now Available at Whole Foods Market
Find our freshly-frozen baby meals in the frozen aisle nationwide at Whole Foods and in select Target locations. Choose from the following nutrient-packed medleys:

✔Quinoa, Banana, Spinach & Coconut Butter with Chia Seed
✔Mango, Carrot, Navy Bean & Coconut Butter with Turmeric
✔Sweet Potato, Mango & Coconut Milk with Chia Seed and Lucuma
✔ Broccoli, Pea & Navy Bean with Olive Oil & Mint
✔Black Bean, Red Pepper, Sweet Potato & Cilantro with Avocado Oil & Cumin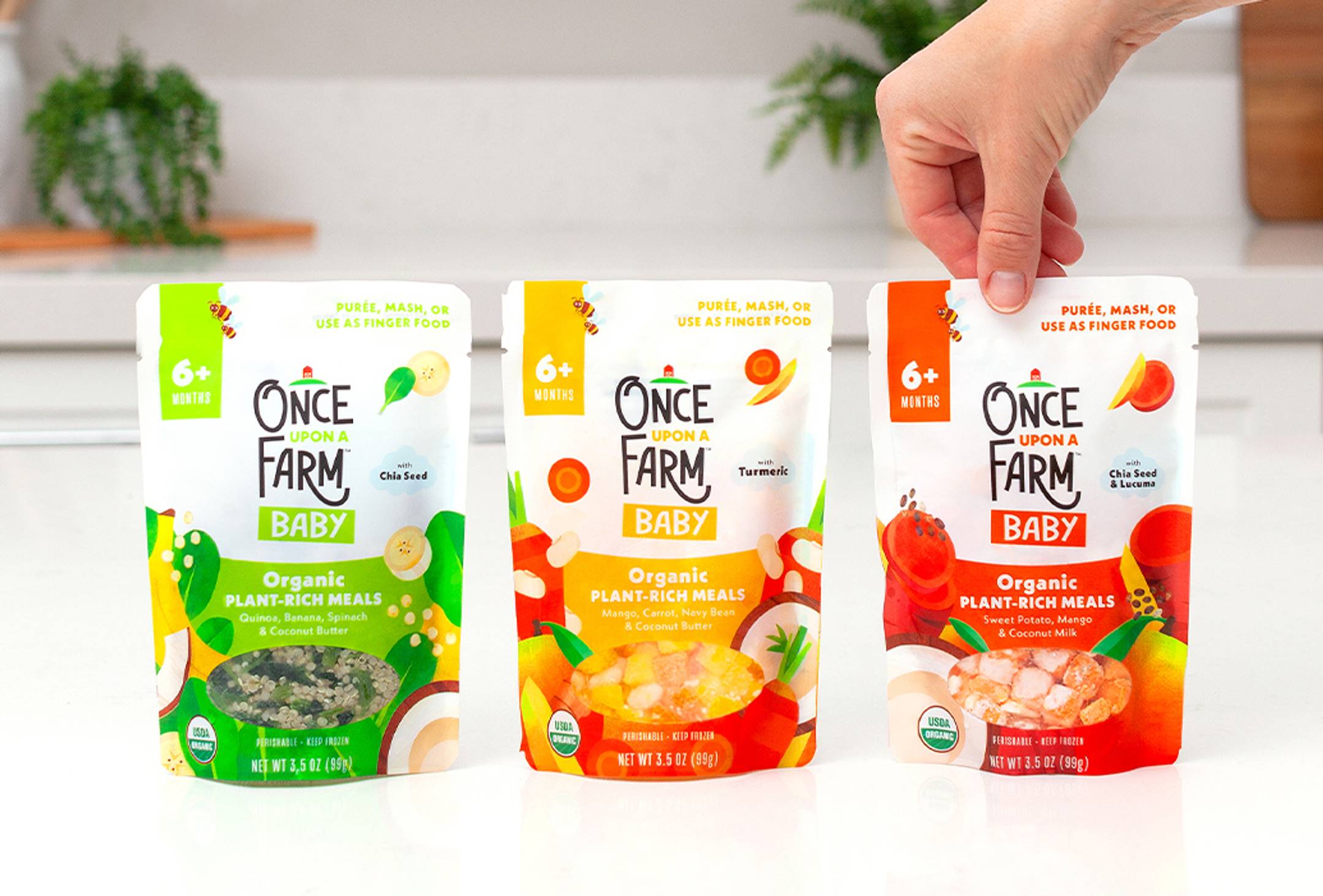 Nutritionist-Recommended
for Self-Feeding & Development
When babies explore food, they see, smell, and experience textures at their own pace. Letting them lead can decrease "picky eating" and help shape their long term relationship with food.

Benefits of Self-Feeding:

✔ Improved dexterity
✔ Motor-skill building
✔ Improved self-regulation
Reviews from Real Parents
Convenience without Compromise
Designed to save you time without sacrificing nutrition or quality, our meals are prepared in minutes. Keep in the freezer until you're ready to cook, then blend, mash, or serve as finger food!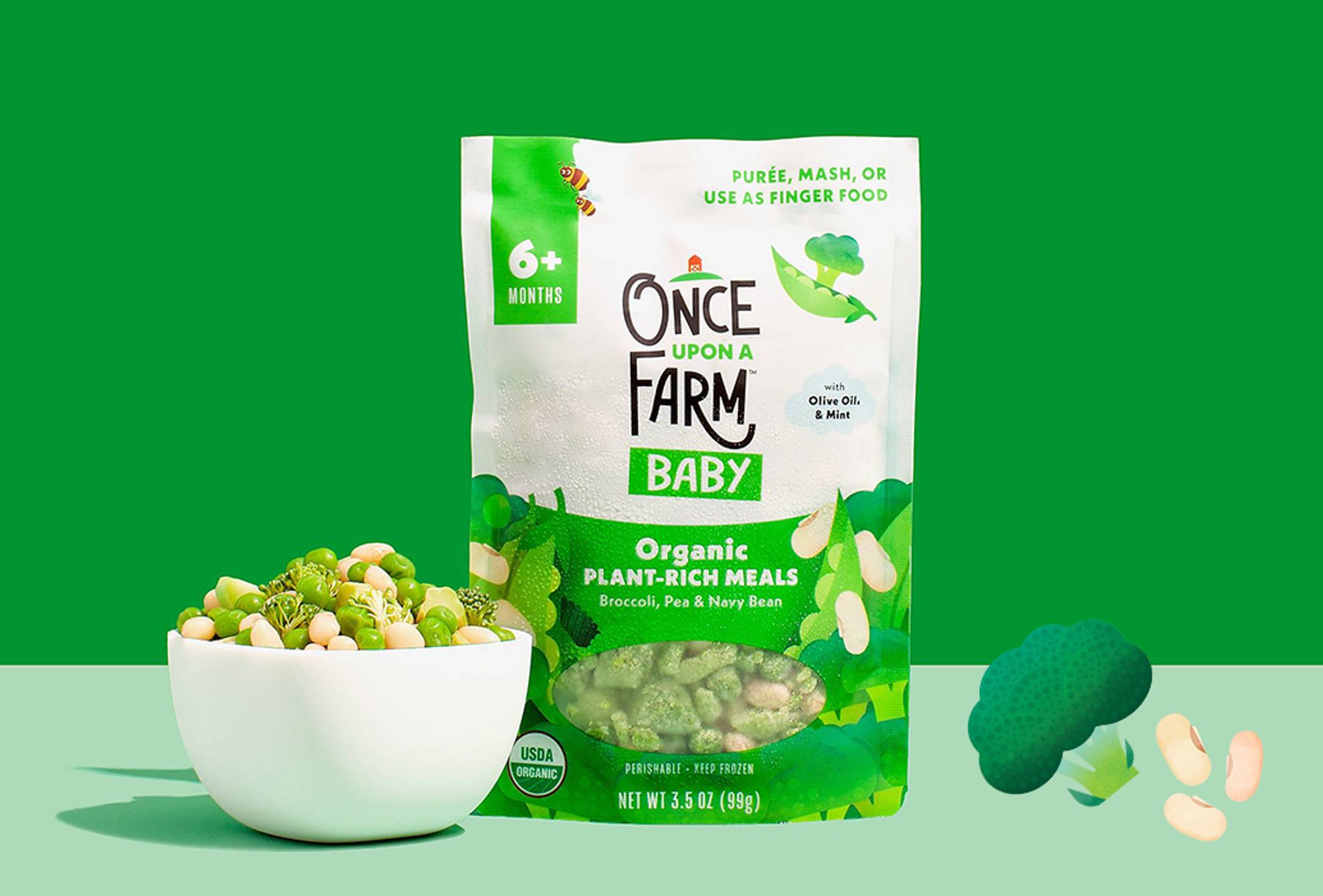 The meals should be frozen at all times. Do not use any packet that is thawed. If your order arrived thawed, please contact us and we'll be happy to send a replacement.

The current meals and oats are recommended for ages 6+ months. It's up to each parent and their pediatrician on what's right for your little one.




The expiration dates are 12 months from the date of production. The date can be found on top right back of the pouch near the rip.




No, all meals must be fully cooked prior to consumption. Please follow the cooking instructions on the package. Our meals are ready to cook, not ready to eat and must not be eaten uncooked.




Once cooked, you can refrigerate the leftovers but cannot re-freeze again.