Holiday Sweepstakes
Holiday Sweepstakes
We teamed up with our friends at Little Sleepies, Read Your Story, Slumberkins, Uncommon Goods, Béis, and Tubby Todd to bring you a Holiday Sweepstakes with a prize pack valued at $2,700+. Scroll down to enter!
The Sweepstakes Is Now Closed
One lucky winner will be chosen at random on 12/22/2022 to win a prize pack valued at over $2,700. Plus, we'll donate 5 fruit & veggie blends to Save the Children for every entry.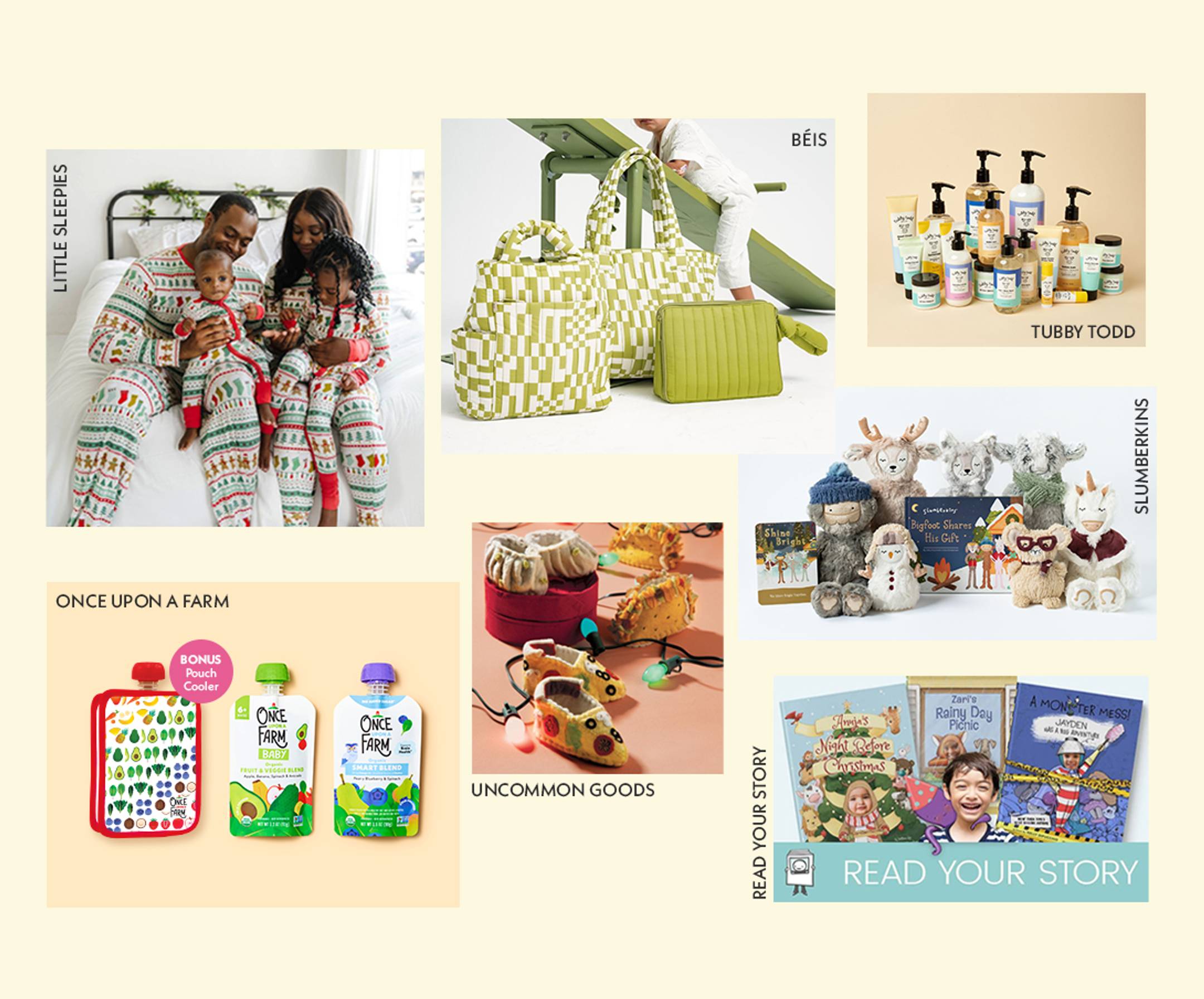 Open to persons who are legal residents of the 50 US and D.C. and are aged 21+ at the time of entry. This Sweepstakes begins at 12:01 AM PDT on December 5, 2022 until 11:59 PM PDT on December 18, 2022. Details and qualifications for participation in this promotion may apply. See Official Rules for full details. To Enter: There are two methods of sweepstakes entry: (a) Email Address Conditions: Complete the form above, including consenting to the sharing of your email address, during the entry period; or (b) No Email Address Conditions: To enter without agreeing to share your email address, send a postcard or card that is no smaller than 3 1/2 x 5 inches and no larger than 4 1/2 x 6 inches, legibly handwrite your complete name, mailing address, email, phone number and date of birth with proper postage to: Once Upon a Farm – 2111 San Pablo Ave, Suite 2216, Berkeley, CA 94702]. All write-in entries must be postmarked by December 18, 2022 and received by December 21, 2022. There is a limit of one (1) entry into the sweepstakes. Multiple entries submitted or completed by anyone other than the Entrant are void. No mechanical reproductions will be accepted. Write-in entries must contain all entry fields outlined above; otherwise, they are void and will not be eligible to win. Prizes: Prizes include a 6 month subscription to Once Upon a Farm (Value of $450) Provided by Once Upon a Farm, 1x holiday pajama bundle (Value $200) Provided by Little Sleepies, 1x $400 gift card to Read Your Story (Value $400) Provided by Read Your Story, 1x Holiday Shine Bright Collection (Value $280) and Board Book Collection ($195 vale) Provided by Slumberkins, 1x $400 Gift Card to Uncommon Goods provided by Uncommon Goods (Value $400), 1x $400 gift card to Beis provided by Beis and 1x $400 gift card to Tubby Todds provided by Tubby Todds. The odds of winning are determined by the total number of entries received during the entry period. Sponsor: Once Upon A Farm, 2111 San Pablo Ave, Suite 2216, Berkeley, CA 94702.