Our Experts
Meet the Expert: "The Pediatrician Mom" Krupa Playforth, MD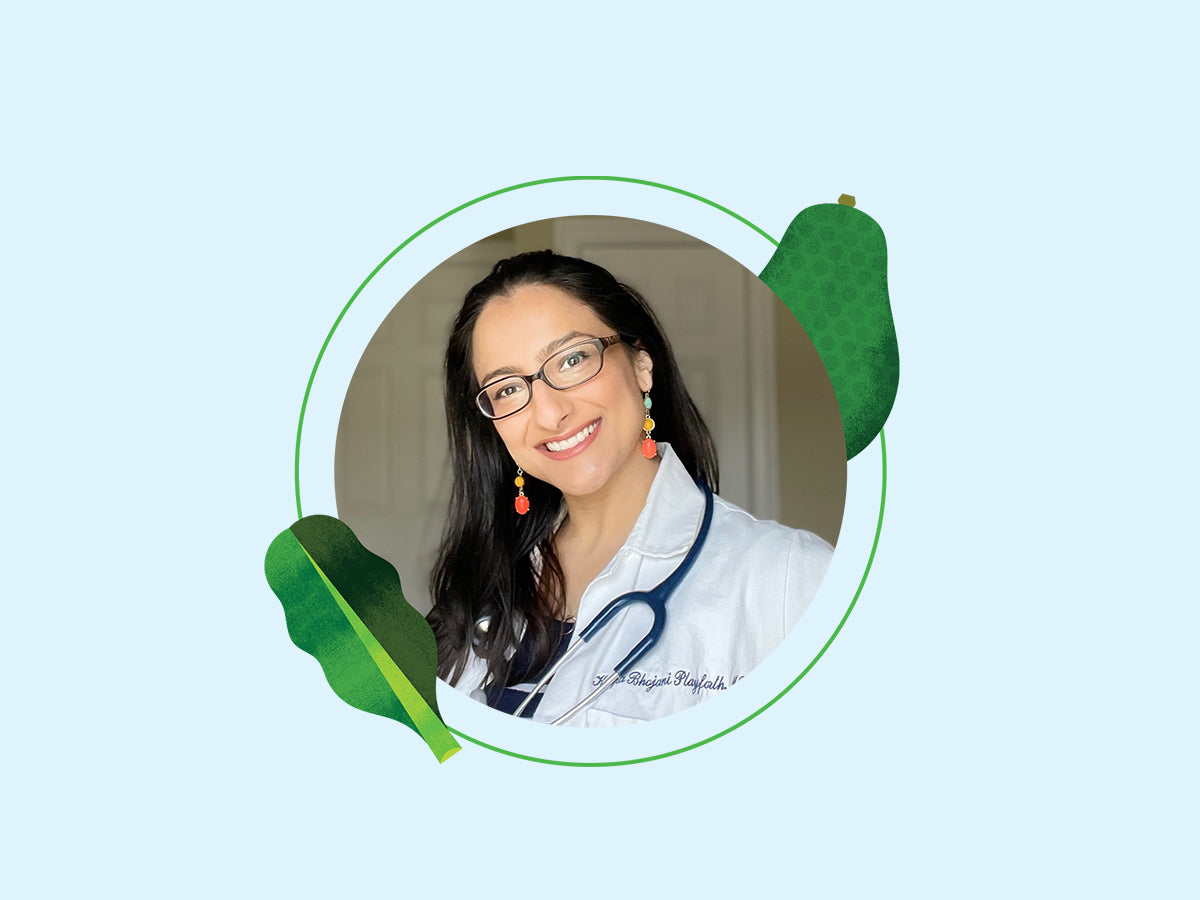 Introducing our O'Farm Experts: professional advisors to provide support and education as you navigate all the stages of parenthood. Krupa Playforth, MD aka "The Pediatrician Mom" is a Board-certified pediatrician and online educator. Meet the rest of our experts here.
Who's the first person you call when you've got a question about your child's health and wellbeing? Aside from your partner or parent, it's probably your child's pediatrician. A wealth of knowledge about all things from coughs and sniffles to developmental milestones, they're there when we need them.
As a brand created by parents and caregivers, it's our mission to be your ally in this journey of child-rearing, and that includes creating and sharing relevant and helpful info with our community. To help us be the best ally possible, we're leaning on Krupa Playforth, MD aka "The Pediatrician Mom" for her wealth of knowledge, passion, and compassion.
Dr. Playforth's role within the O'Farm community includes consulting on product development and education, as well as contributing her expertise to blog and social media content.
Hear From Dr. Playforth on "The Pediatrician Mom"
As a mother of three young children, I'm right there in the trenches with you. I have a messy house, I fight mom-guilt regularly, and I vent about my children sometimes.
And I am passionate about sharing not just evidence-based information, but also reality. Parenting can be isolating and humbling and messy, but it is also deeply and uniquely rewarding.
The Pediatrician Mom was inspired by the families I have cared for as a physician, and has been a passion project aimed at providing what we all deserve: nuanced, compassionate advice paired with medical expertise to help you become a more confident, empowered parent.
Many websites prey upon our natural fears as parents, fear-mongering and causing us to spiral. I hope to help you avoid the rabbit-hole.
Connect With Dr. Playforth