Recipes
Naturally-Sweetened Blueberry Almond Muffins (Gluten-Free & Dairy-Free)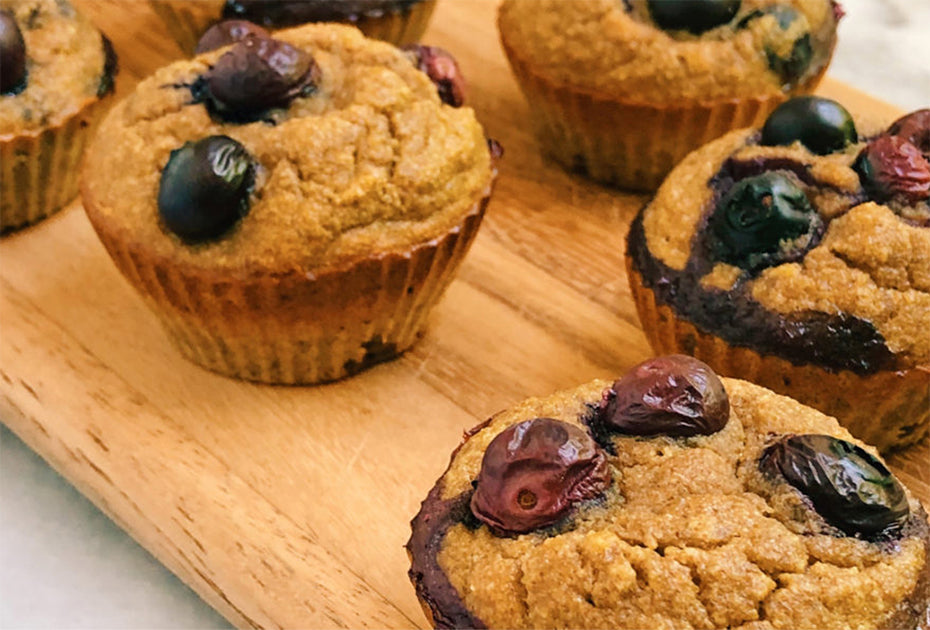 We're sharing a delicious, easy recipe from one of our favorite foodies, Leah Goldglantz! Read on for her healthy twist on gluten-free, dairy-free blueberry muffins.

These delicious blueberry almond muffins are naturally sweetened with just banana and Mama Blueberry pouches. They're packed with good fat and made with only clean, whole food ingredients. Not only do my little ones love these, but I enjoy them as well! – Leah
Naturally-Sweetened Blueberry Almond Muffins (Gluten-Free & Dairy-Free)
Ingredients:
2 pasture-raised eggs

2

Once Upon a Farm, Mama Blueberry

pouches

1 large ripe mashed banana

1/4 cup creamy almond butter

1/4 tsp cinnamon

1/2 tsp baking powder

1 cup almond flour
Directions:
Preheat oven to 350F.

Combine the eggs,

Mama Blueberry

pouches, banana and almond butter in a large mixing bowl.

Add all of the dry ingredients and mix until well combined.

Fill each muffin tin 3/4 of the way.

Place in the oven and bake for 25 minutes.

Let cool and enjoy!
Recipe by Leah Goldglantz
prenatalhealthandwellness.com} website
@leahgoldglantz} instagram
@leahgoldglantz} pinterest