Education
Inspiring Healthy Habits: Importance of Physical Activity for Kids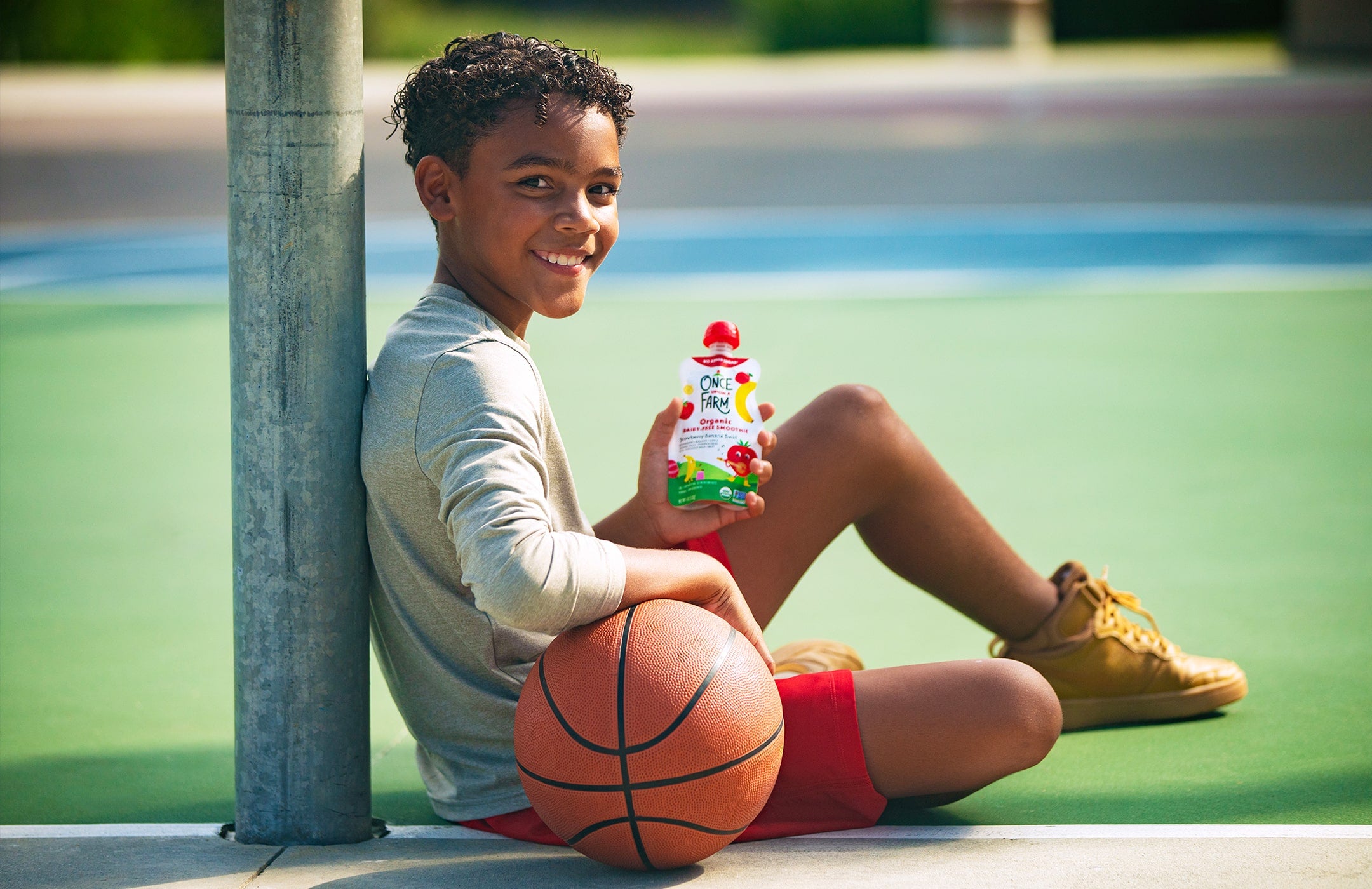 It's a new year, which means many adults are focusing on incorporating more movement into their days. This is also a great time to evaluate our children's physical activity. As parents and caregivers, we must ensure our kids not only understand the importance of physical activity, but that they are consistently getting the right type of movement for their age and stage.
Dr. Judy J. Wang, PT, DPT (@lilpeanuts_PT) is a Pediatric Physical Therapist and owner of Lil' Peanuts Physical Therapy. When it comes to supporting physical activity in babies, she has some great tips:
Designate a large, safe area on the floor for exploration.
Limit time in 'containers' to 20–30 minutes a day (think walkers, jumpers, rockers, etc.).
Toys with wheels, music, and lights will motivate kids to move.
Encourage independent movement.
This last one is extremely important for babies. Dr. Wang says, "They have to figure out how to navigate their environment by themselves in the right developmental sequence: from kicking their legs to reaching across their body, to rolling over, to pushing onto hands and knees, to crawling, to pulling, to standing and walking on their own."
For toddlers, variety is key. "It is important for them to learn to navigate surfaces of various levels of challenge: steps, ramps, curbs, transition between textures, and little obstacles." By challenging their balance with different surfaces, their bodies learn more control. "They are transitioning from walking to running to jumping and learning the limits of their capabilities."
It might seem like our toddlers are always moving, but sometimes they need encouragement. Dr. Wang has great ideas for exercise activities for these kids, too.
Play with their imagination: the floor becomes lava they have to jump over; a pile of pillows becomes a mountain to climb—the possibilities are truly endless (and oh-so fun!).
Move like an animal. Kids love animals, so try using that as inspiration. They can practice walking sideways like a crab, stomping around like an elephant, or jumping like a kangaroo.
Choose & move together. Pick and participate in your favorite activities together, as a family.
Encouraging children to choose an activity can help motivate older kids as well. As Dr. Wang says, "kids become a lot more invested in an activity if they help plan it."
For older kids, the amount of physical activity is important, and the requirements vary based on age. The CDC recommends children 3–5 be active throughout the day. Children and adolescents 6–17 need 60 minutes of physical activity a day with activities that make their hearts beat faster. Finding the right activities for your child may take time, but once they find their thing, it will be much easier to get them moving every day.
Remember, if our kids are moving, chances are we're moving—and that's a good thing for everyone!
Additional Resources
Move Your Way is a tool to help parents find ways to get their kids more active
The American Heart Association offers physical activity recommendations for kids
Get Moving is PBS Kids' destination for all things active, including conversation starters around movement, inspiration for activities, and much more