Education
Inspiring Healthy Habits: Helping Your Kids Learn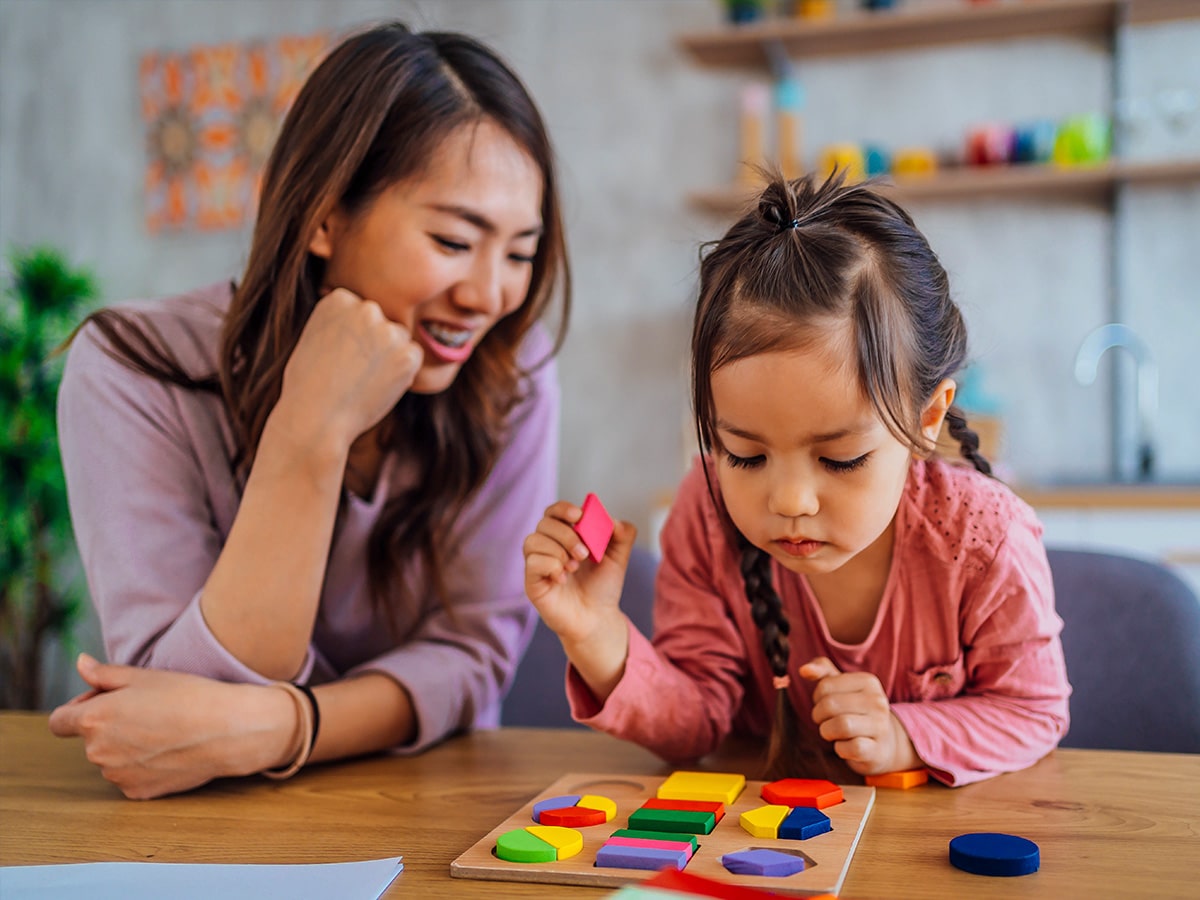 Kids are curious, it's in their nature. It's our responsibility as parents and caregivers to nurture that curiosity and instill a love—or at least an appreciation—of learning that will help them in the classroom, and beyond. After all, education starts at home.
So, how do we help our kids learn? To help us, we spoke with Leanne Spagnola, a Licensed Marriage and Family Therapist and educator.
Helping Babies Learn
When it comes to our littlest little ones, they are always learning. Since language is key to learning, Spagnola says, talk to your babies as much as possible. Also, match their facial expressions and noises—this offers infants a better understanding of their own experience. This awareness will help them relate to the world and take in new information (i.e., learn).
Helping Toddlers & Older Kids Learn
Make a Routine
Schedules give your kid's structure, which helps create an environment conducive to learning. "Routines and predictability make kids feel secure," Spagnola says. "This sense of security makes children more likely to take risks and a willingness to take risks is extremely important in the learning environment."
Set Clear Expectations
Another way we can create a sense of predictability and security for our children is by setting clear expectations for learning. One idea is to have older kids participate in the process by creating 'agreements', which helps them get excited about staying accountable, and promotes independence.
Take Breaks
Spagnola believes giving kids predetermined breaks can be beneficial to their learning, helping build stamina and avoid excess boredom. "Set a clear limit to the number of breaks and their length—possibly allowing fewer breaks during less preferred activity over time to build stamina and resilience." As with setting expectations, she says, letting older kids get involved in the process by keeping track of breaks can be empowering and help build their independence.
Encourage Dialogue 
Invite your kids to share their views on what they're learning. If you're making something, always take time to admire and talk about the finished product with them, Spagnola says. This builds confidence and independence—feelings which can make learning appealing.
Embrace Mistakes
We all make mistakes—and mistakes are a good thing! Make sure your kiddos know this. As Spagnola tells the children she works with, "Making mistakes means you made a brave choice." Normalizing and talking through their mistakes, figuring out what went wrong together, and taking the slow approach to finding a solution, gives kids the confidence to try again.
Keep Calm
Now for your part. Staying regulated while teaching is key to creating a safe space for learning. "The more predictable and consistent teachers/caregivers are," Spagnola says, "the more emotional space kids will have to work through challenges in the learning environment." This includes things like your emotions, the volume of your voice, and your tone.
When in doubt, make it fun! Fun activities encourage engagement, help offset boredom, and create memories for your child. Fun memories are the kinds they'll want to recreate. And voila! You are learning together again!