Baby
How to Make 2-Ingredient Frozen Teething Treats for Babies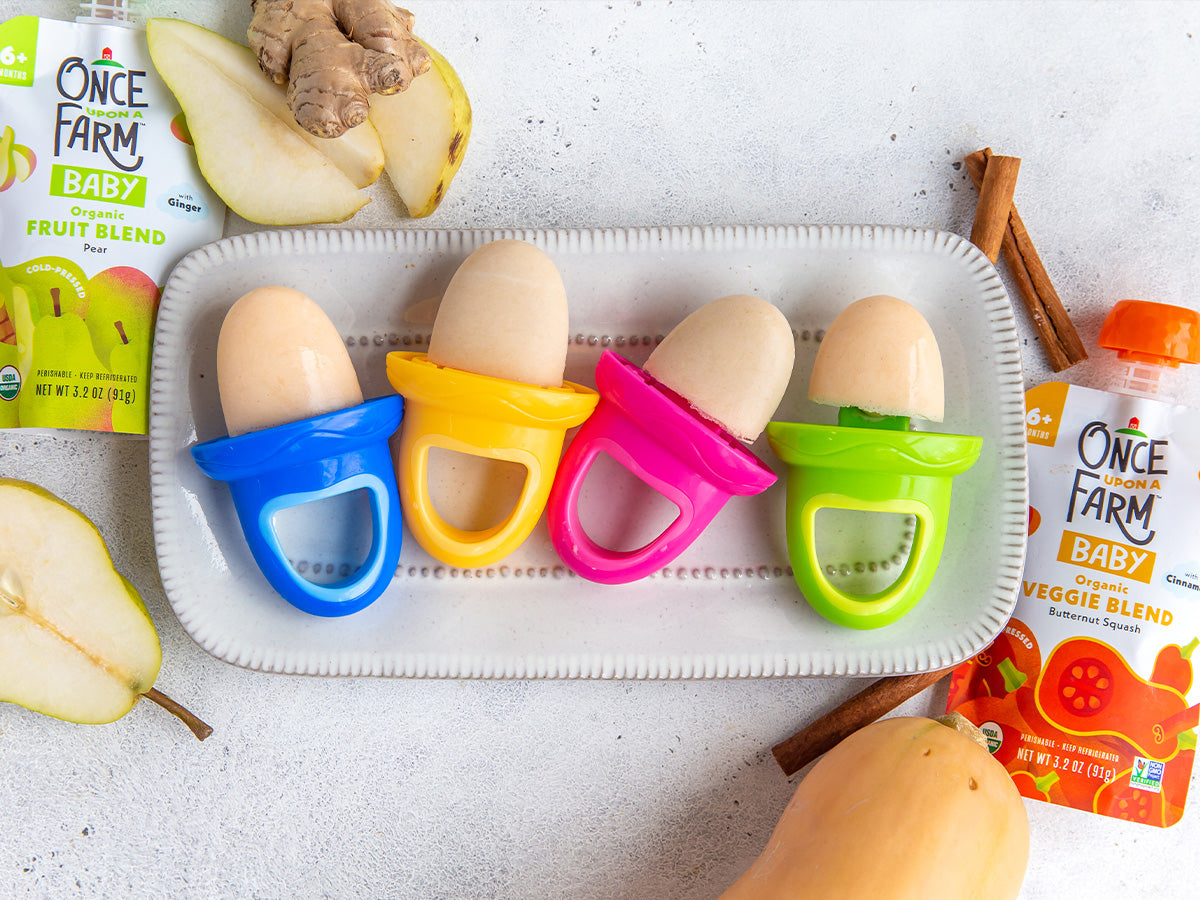 Teething is a tough job. It's painful, frustrating (for baby & parents), and a loooooong process. One of our tried-and-true ways to care for teething tots is to offer relief in the form of a tasty treat. These two-ingredient teethers can help soothe sore gums and ease fussiness. Psst: They make great treats for non-teething kiddos, too!
Easy Frozen Teethers
Ingredients:
4 tbsp. unsweetened, plain, yogurt (dairy-free or regular) or breastmilk 
Supplies Used:
Tablespoon
Mixing bowl or liquid measuring cup
Spoon
Directions:
In a small bowl or liquid measuring cup, combine the Once Upon a Farm baby fruit & veggie blend of your choice + 4 tablespoons of dairy-free yogurt.
Spoon or pour the mixture into your frozen mold tray—filling about 3/4 way. Wipe off any excess from the tray.
Secure the tops/handles and freeze for at least 3 hours.
Remove treats from the mold tray and enjoy.