Flying with Kids: TSA Approved Snacks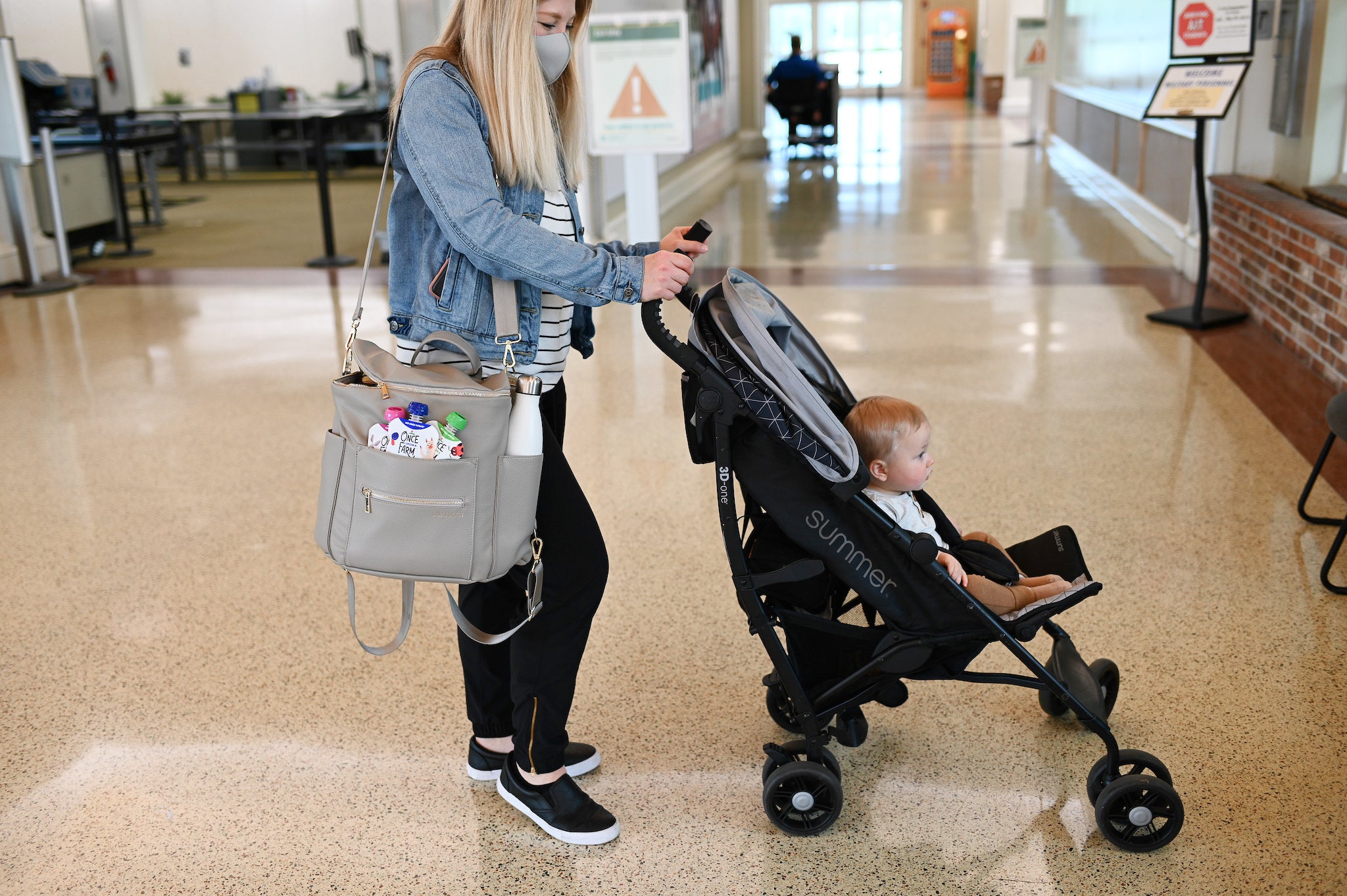 Written by Ashley Curtis of The Mindful Momma Bear — A teacher turned stay-at-home mom who writes about motherhood, clean living, and more on her blog. 
Who else is ready for some summer travel? With everything opening back up, most of us are feeling ready to hop on a plane to go see loved ones or escape for a little getaway. As much fun as it sounds to just pack up and go, we all know that there's a long checklist of things to pack when traveling with babies/toddlers.
Starting with packing for the flight, we have to consider what will keep our kids busy, what our arms can carry, and what is allowed through security.
Pro Tip: Make Sure You Have Enough Snacks
I think we can all agree that the number #1 must-have for flying with kids is snacks, snacks, and more snacks. It's the one thing that keeps ALL kids happy. So, let's talk about what you can pack for snacks!
Most of us know that TSA has strict guidelines on what is permitted through security. Like liquids! That leaves some snack options out (like juice, yogurt, etc.).


Did you know that Once Upon a Farm Pouches are TSA approved?
That's right, you don't have to leave pouches at home. So, throw some in the diaper bag before your next trip, because they are allowed through security!
Once Upon a Farm pouches are great travel snacks/meals for babies/toddlers and families on-the-go! Not only are they convenient, but they are nutrient-packed. They are made up of whole ingredients that are cold-pressed, organic, dairy-free, and they leave out all the bad stuff. That's a win, win for moms!
If you're wondering how to travel with refrigerated pouches, you've come to the right place. Let me tell you from experience, it can be done!
Other TSA-friendly snacks:
Fresh fruit
Veggies and hummus
Granola bars
Popcorn or pretzels
Seaweed snacks
Granola or trail mix
BONUS: How to Keep Your Kids Entertained on Flights
Snacks can definitely help keep your kids happy and occupied, but they only last for so long. Here are some other ways to keep your kids engaged in the air:
Surprise your kids with a new toy 

Pack some

OFarm coloring sheets

and bring some crayons  

Read a book (

I Spy

books are great!)

Window gel clings (if you have a window seat)

Audio books or music

Make friends with the crew 
Now that you know you can bring your kid's favorite snack on the plane, there will be some happy flights ahead of you! Just remember, a little planning goes a long way and there's no such thing as too many snacks. Safe travels, friends!