Printable Coloring Pages from the Farm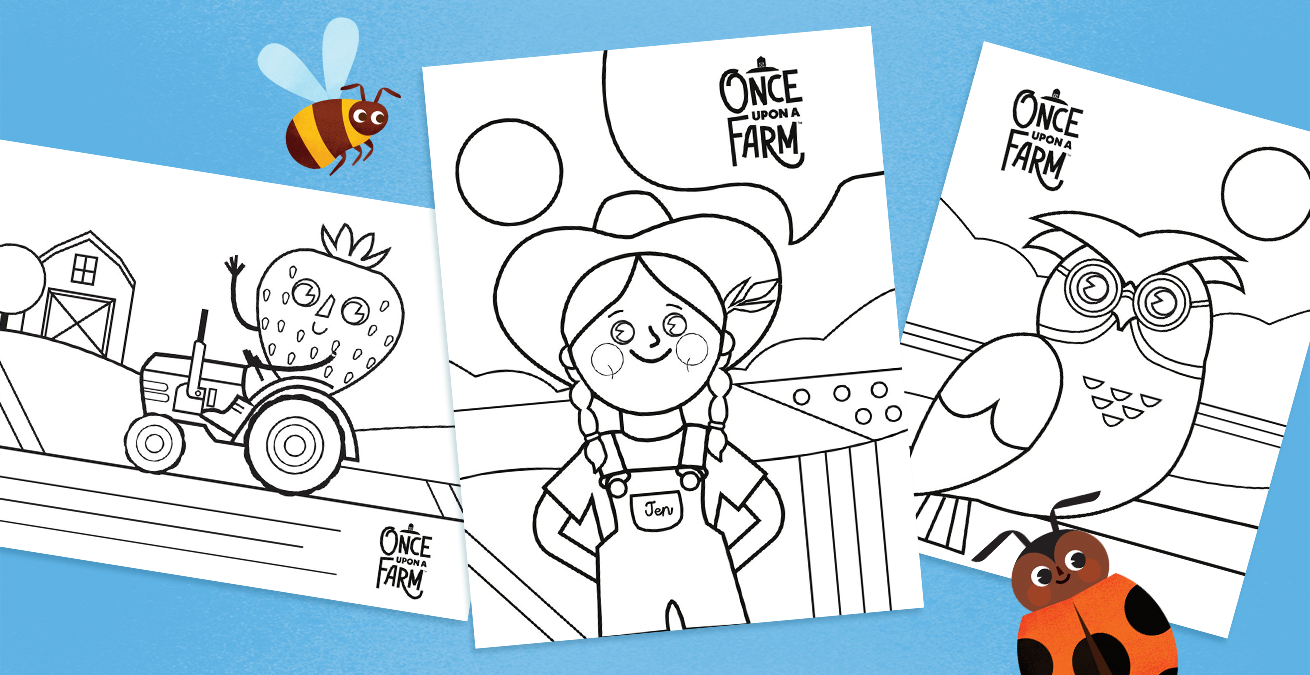 Coloring is a fun way for little ones of all ages to develop creativity, focus, motor skills, and color recognition. Grab some colored pencils, crayons, or markers and print out these farm scenes for your kiddos to start coloring! To print, simply right click on the coloring page, save as an image, and print!
Co-Founder Farmer Jen Coloring Page
Strawberry on the Tractor Coloring Page
Wise, Friendly Owl Coloring Page
New Once Upon a Farm Packaging & Farm-Fresh Characters
As many of you may have noticed, we recently refreshed our brand and made enhancements to our packaging. Our pouches now have brighter colors and friendly farm illustrations and characters. While we're so excited about this update, we know change can be hard for kids, especially toddlers. To help introduce our new packaging to your little ones, here are some suggestions to help ease the transition. 
Print out these coloring pages and let your kiddos' creativity run wild! 
Encourage interaction with the new characters on the pouches. Give the animals, fruits and veggies names! We'd love to hear what you come up with — we might even make the name official!
Let them see you enjoy the pouch so they trust it's still the yummy blend they love!
Add as a topping or ingredient in other foods they like to make the pouch feel more familiar. 
Don't give up and keep trying! Just like introducing new foods to kids, it can take up to 7 times or more before they start loving it again. Newness can be uncomfortable when you're young!
Our new designs were tested with members of our OFARM customer family, and kids overwhelmingly loved it. Let us know how the transition is going and if we can do anything else to help!