Education
The Importance of Carbs for Kids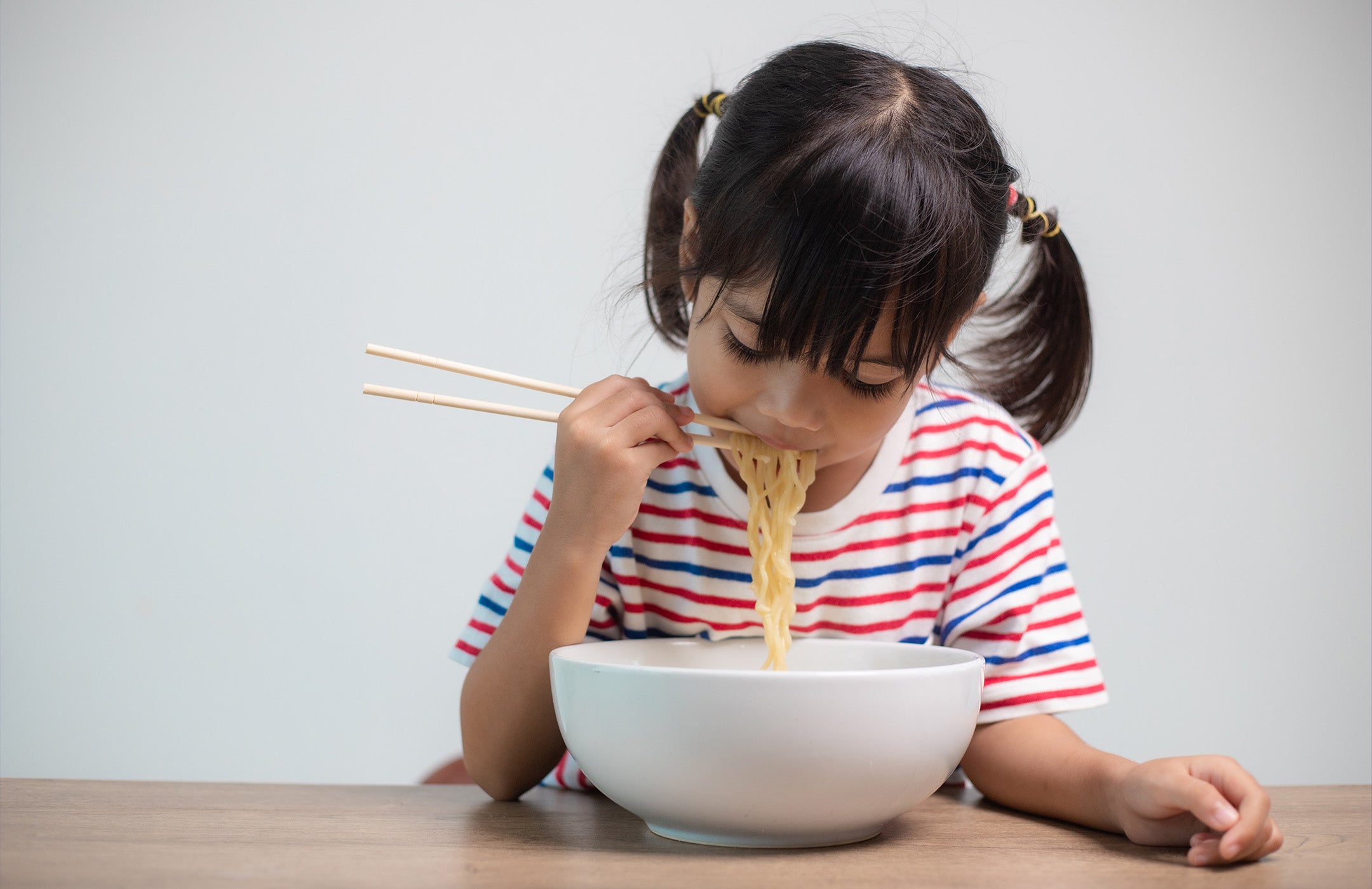 Note: This blog is not medical advice and is for informational purposes only. For any specific nutrition recommendations or questions, please refer to your child's pediatrician or healthcare provider.
Carbs—those tasty treats we all love (and many of us find hard to resist). But what really are carbs? How important are they for our bodies? What about carbs for kids?
To get the ABCs of carbs, we spoke with microbiome expert Suzanne Devkota, PhD and kids' dietician Kacie Barnes, MCN, RDN, LD (@mamaknowsnutrition).
What Are Carbs?
Carbs are macronutrients (types of foods we need in large quantities in our diet; including protein, fat, and water) that come in a variety of forms, including starches, sugars, and fibers. As Dr. Devkota explains, "Carbohydrates are usually a quick and easy source of energy for the body as they are easily digested."
Not all carbs are created nutritionally equal. So, while fiber is considered a carb, Devkota notes, "you'll notice it is listed separately on the nutrition label as it doesn't carry a caloric load like non-fiber carbohydrates." She recommends a balanced diet that includes a more fiber carbs than non-fiber carbs, along with protein and fat, to help maintain our body's structure and functions.
How Many Carbs Do Kids Need?
Simply put, there is no dietary requirement for carbs, nutritionally, but the Daily Reference Values for intake are 95g for babies under 12 months old and 150g for toddlers under 4 years old.
Best Sources of Carbs
As Barnes says, "Carbohydrates are usually the easiest macronutrient to get in a child's diet." That's because the foods many kids favor are those rich in carbs: think bread, pasta, rice, potatoes, oats.
Carb-Full Snack Ideas*
Your pantry may be full of random carbs, but thankfully Barnes has put together some great and healthy carb-full snacks for your little ones.
Babies:
Sourdough toast strips topped with avocado
Mashed sweet potato: add in a little bit of breast milk, milk, or even unsalted butter to thin it out and add a little extra nutrition
Flesh from a baked potato mixed with some whole milk Greek plain yogurt
Oat pancakes
Toddlers:
Oatmeal bowl: add any toppings you like, mix with nut butter, add bananas, berries, etc.
Rice cakes or rice thins topped with hummus
Unsweetened fruit (cut up into appropriate pieces)
Pasta and rice dishes
Whole grain pancakes
Older Kids:
Pretzels and hummus (note: pretzels are a choking hazard for young ones)
Cheese and whole grain crackers (note: crackers can also be a choking hazard for toddlers)
Mushroom ravioli
*Be sure that your child is ready for these snacks. They should be able to crawl without their tummy on the floor, use fingers to eat, and start to mash food with their jaw. Be mindful of food size and texture and cut into age-appropriate pieces to minimize choking risk as needed. Only feed your child when they are seated and supervised.
Once Upon a Farm + Carbs
Since fruits and vegetables naturally contain carbs (including fiber!), our Fruit & Veggie Blends and Plant-Based Meals make it easy to get this macronutrient in your kids' diet. We use the whole fruits and vegetables (peels, included whenever edible/possible) to help retain that natural fiber content for a more balanced snack/meal.