Education
7 Lunchbox Ideas for Picky Eaters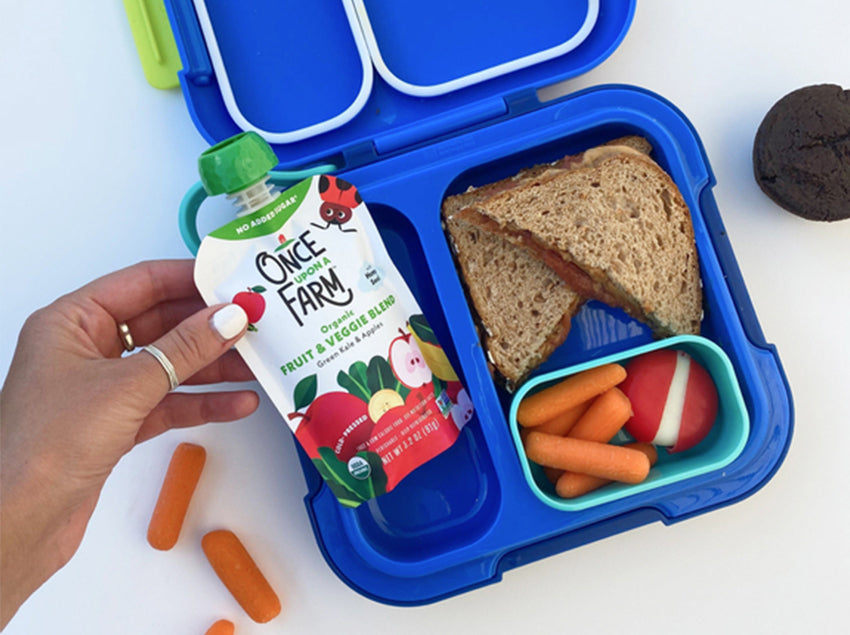 Picky eating is one of the top challenges parents face when raising young kids. It's very common but not any less frustrating.

Lunchtime is an opportunity for kids to fuel their brains and bodies with good nutrition. For picky eaters, packing foods they will eat takes a little more planning.

If you've ever struggled with your picky eater coming home with an untouched lunchbox, this blog is for you! Keep reading to discover how to enhance your lunch packing skills to help your child eat well.

1. Keep a running list of foods your child eats
It's the night before school (or if you're like me, the morning of), and you're scrambling to choose what to put in your child's lunch box. You might be thinking this could be much easier if they weren't so fussy with food.

Figuring out what to pack is the most challenging part of the process. It may help to keep a running list of all the foods your child eats. You can divide these lists up by food group or food type. List out proteins, veggies, starches, healthy fats, non-dairy foods, and snacks.

2. Pack foods they enjoy
It might seem obvious to pack foods your child likes; however, it can be tempting to offer something fancy, as seen on Instagram. Save brand new foods for mealtimes at home when you and your child can be adventurous together. Stick to the list of the foods your child eats and pack those only. When you introduce a brand new food to your child, and they seem to like it on several more occasions, consider adding it to your list.

Your child may ask for snacks they enjoy like hummus with pita bread, blueberries, or our Green Kale and Apples pouch━all easy packable options.

3. Invite your child to help make lunch choices
When picky eaters have some say in what goes into their lunch, there's a better chance they will eat. This isn't a green light to let them go haywire and pack cookies only for lunch. It's crucial for you as the parent or caregiver to have the ultimate say of what they get in their lunch.

You can do so by selecting two food options and letting your child choose one of those options. For example, you can have your child pick their own Once Upon a Farm fruit and veggie blend ― the Mama Blueberry or the OhMyMega Veggie! pouch.

4. Create Young Chefs
Picky eaters gain more interest in trying foods when they are able to get hands on with them. In a small study, children ages 6-8 showed increased preferences for fruits and vegetables after repeated exposure through hands-on cooking (source).

Preparing foods together is essential in helping your child enjoy a wider variety of foods. Invite your child to help you make the foods for their school lunch. If your child loves avocado dip, maybe they can help with fork mashing the avocados or squeezing the lime wedge.

5. Invest in lunch gear they like
Involve your child in shopping for a favorite color or favorite themed lunch box to get them excited about eating their packed lunch at school.

How does your child feel about foods that touch? It's not uncommon for a picky eater to not be okay with that. Even adults aren't always cool with foods touching on their plates. It can help to purchase a leak-proof thermos to help keep foods separate and mess-free. A thermos will also help preserve the temperature of certain foods if your child is particular about eating foods warm versus cold.

A lunchbox that comes with a bento box also makes it easier to separate foods. Some bento boxes even come with compartments labeled by food group, making it easier to provide your child with a balanced lunch.


6. Make it creative
Mealtimes can generally be stressful for parents and picky eaters alike. Adding some creativity to lunch packing can make eating at school fun for your kiddo, and you may notice they eat what you provide.

Add colors
Kids love bright colors, and it's no different when it comes to eating. Color up their lunch by adding pigment-rich foods like bright orange dried mango, deep red sliced grape tomatoes, green peppers, or a rich chocolate oat muffin.

Make food shapes
Transform foods into fun shapes like a butterfly sandwich or star-shaped watermelon. Assemble fruits and vegetables into bugs like celery caterpillars or strawberry ladybugs. Use a sharpie to draw silly faces on bananas or clementines. You don't have to be an artist to put a smile on your little one's face.


Rename it
Lastly, it could be fun to rename foods. Instead of sugar snap peas, call them green crunch pods. You can slice mini cucumbers and name them veggie wheels. In your child's lunch, chocolate hummus becomes "mud" for animal crackers to play in. You might even label your child's foods with these funny names if they can read.

7. Write a love note
If your child can read, write a short love note to encourage and affirm them. Your love note can simply say "You are important to me" or "I believe in you!" to remind them how much you love them.


School lunch ideas for picky eaters
Here are some picky-eater-approved items for your child's packed lunch:

Mama Blueberry pouch
Green Kale and Apples pouch
OhMyMega Veggie! pouch
Pipcorn snacks
Pita bread and hummus
Apples and nut butter
Carrot coins
Corn tortilla chips and guacamole
Dried cherries
Pretzel sticks
Whole grain fruit muffin


Take these tips to your kitchen and create the best-packed lunches the school year has ever seen!