Recipes
Sweet Potato & Mango Baked Oatmeal Muffins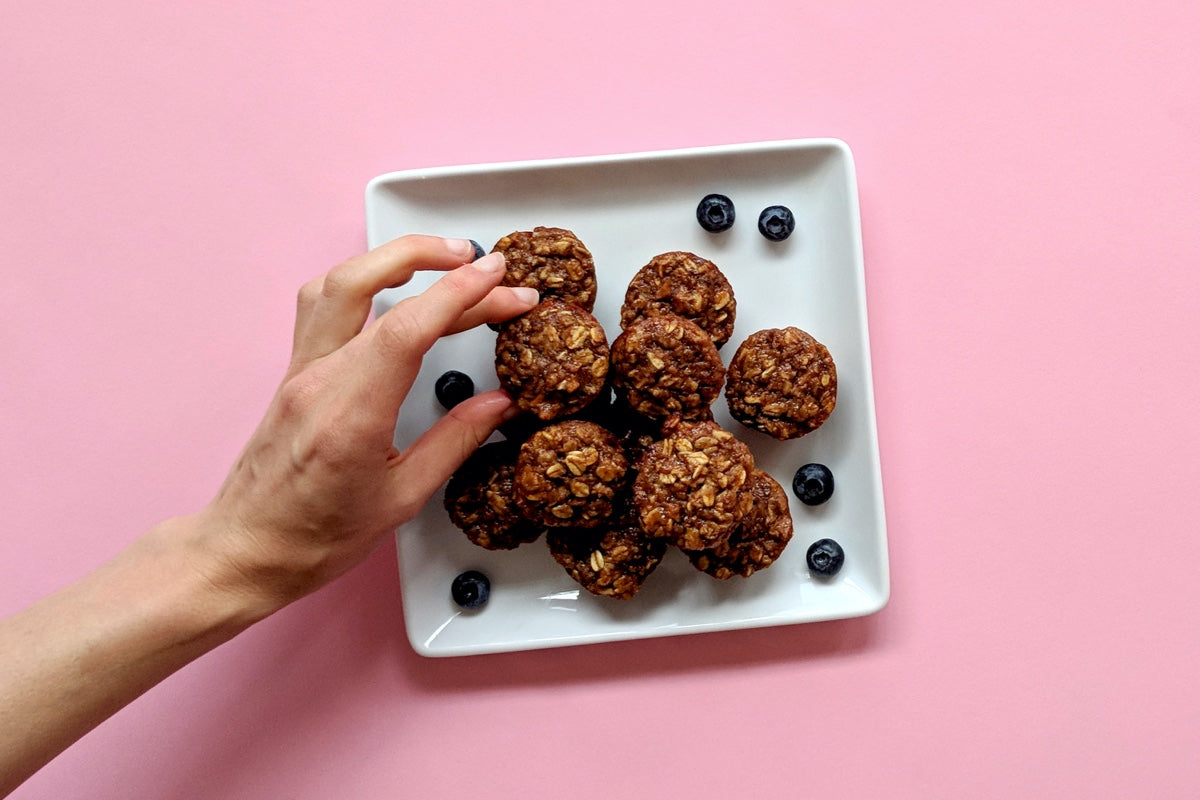 Muffins are already great, but make them mini-size and add in one of our Plant-Rich Meals, and you've got yourself a winner on all accounts. This recipe uses one of our finger-friendly meals as the base: Sweet Potato, Mango, Coconut Milk with Chia Seed & Lucuma. Enjoy fresh or prepare ahead of time for breakfasts and/or snacks for the week.
Nutrient-Packed Oatmeal Mini Muffins
Ingredients:
Cooking spray
1/2 large banana
1/2 tsp. vanilla extract
1/2 tsp. baking powder
1/2 tsp. cinnamon
1/2 cup old fashioned oats
2 tbsp. maple syrup
1 egg
2 tbsp. creamy almond butter
Directions:
Preheat oven to 350ºF.
Spray a non-stick mini muffin tin with cooking spray
Cook the meal per package instructions. Allow to cool.
Purée the meal together with banana in a food processor or blender. Alternatively, you can mash with a fork to combine.
Add the sweet potato purée and the remaining ingredients to a mixing bowl. Stir until well-combined.
Spoon the oatmeal mixture into 10 mini muffin cups.
Bake for 20 minutes, or until a toothpick comes out clean. Allow to cool slightly before serving.