Baby
5 Questions to Ask When Choosing a Baby Food Brand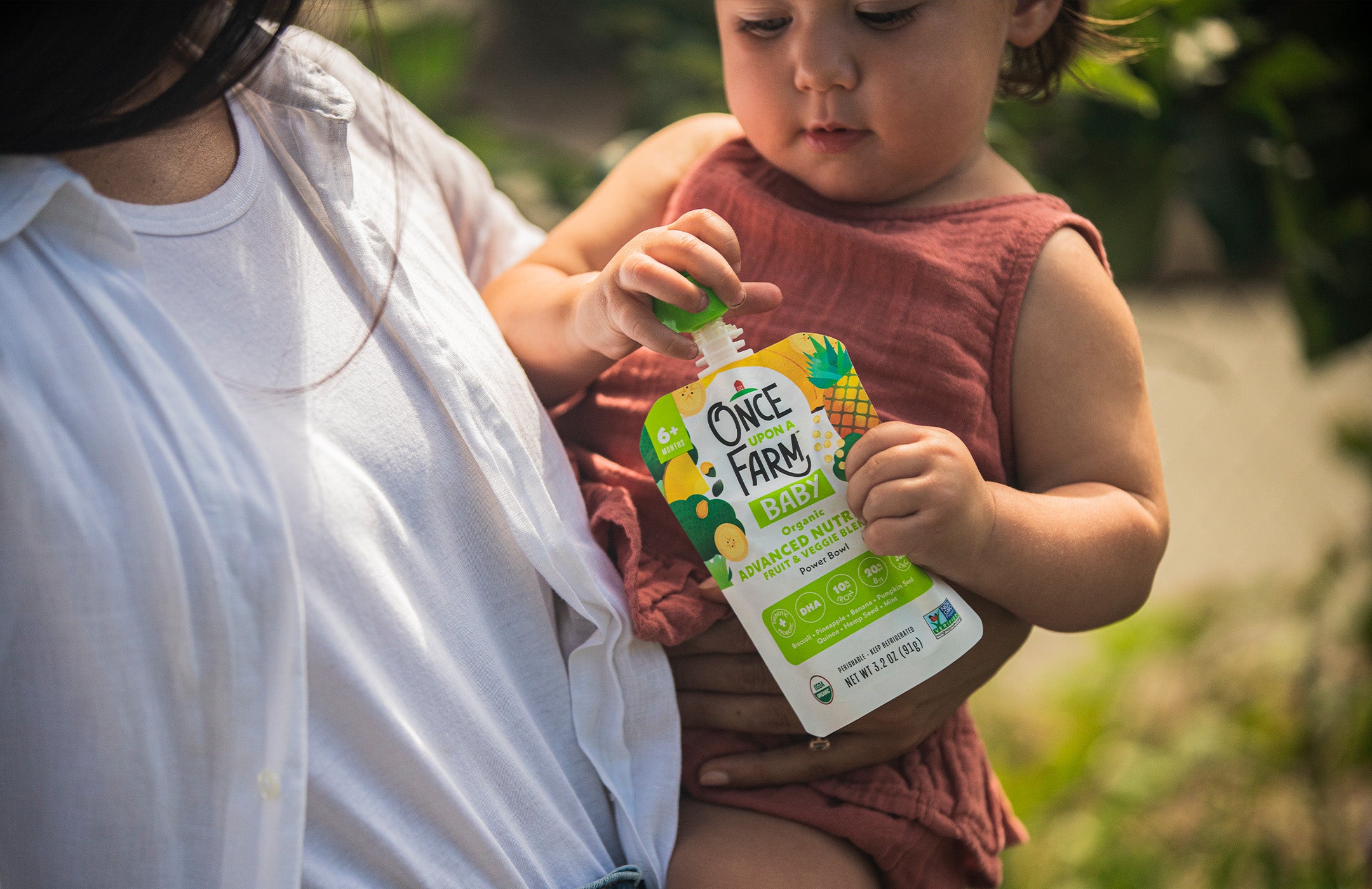 Parenting comes with lots of questions and even more answers (hello, internet). The trick is in knowing which questions to ask (and what sources to trust). When it comes to choosing the right baby food brand for your little one, we wanted to eliminate some Google-related stress, and provide a few key questions to ask about the brands—and products—you're considering.
1. Are the products nutritionist approved?
You're going to look for healthy products for your baby—that's a given. But how can you be sure the products are nutritious and designed for your growing baby? Look for brands approved by nutritionists, dietitians, and other pediatric experts.
2. Does the brand offer organic products?
Organic foods are produced without GMOs, and antibiotics. In order to truly claim their products are organic, brands must use farms that have certified through the USDA. (Note: While organic baby food is a great choice, there are great non-organic choices, too.)
3. Is the packaging BPA and BPS free?
BPA (bisphenol A) and BPS (bisphenol S) are chemicals used to manufacture certain plastics. These chemicals can leach into food and beverages. Ensure the brands you are considering use packaging that is both BPA and BPS free.
4. Does this brand test for heavy metals?
Heavy metals have been found in baby foods. Brands can (and should) test for heavy metal contamination in a number of ways, including directly through internal testing and by requiring suppliers to regularly test. Additionally, the Clean Label Project is an independent 3rd party testing resource.
5. Does the brand use allergens in their products?
Introducing babies to small doses of allergens is an essential part of starting solids, but the key is knowing which allergen you're giving your child, and when (always consult with your child's pediatrician). Ensure brands clearly state all ingredients on packaging. As an extra precaution, you can ask how their facilities handle allergens and work to avoid carryover.
Ask the questions that make you feel good about your choice. At the end of the day, you know what's best for your baby.
For those interested, here are our answers: 1. Once Upon a Farm products are created by co-founder and Certified Holistic Nutrition Expert, Cassandra Curtis. 2. Our products are all Certified Organic. 3. All our packaging is BPA and BPS (and PVC) free. 4. We test for heavy metals in all three ways. 5. Select blends contain coconut to which some people may have sensitivities or allergies. Our products may be produced in a facility that also processes tree nuts, egg, dairy, and soy. Care is thoroughly taken to prevent the carryover of ingredients. For more information on our products, check out our FAQ page.