Recipes
Pea & Zucchini Baked Veggie Tots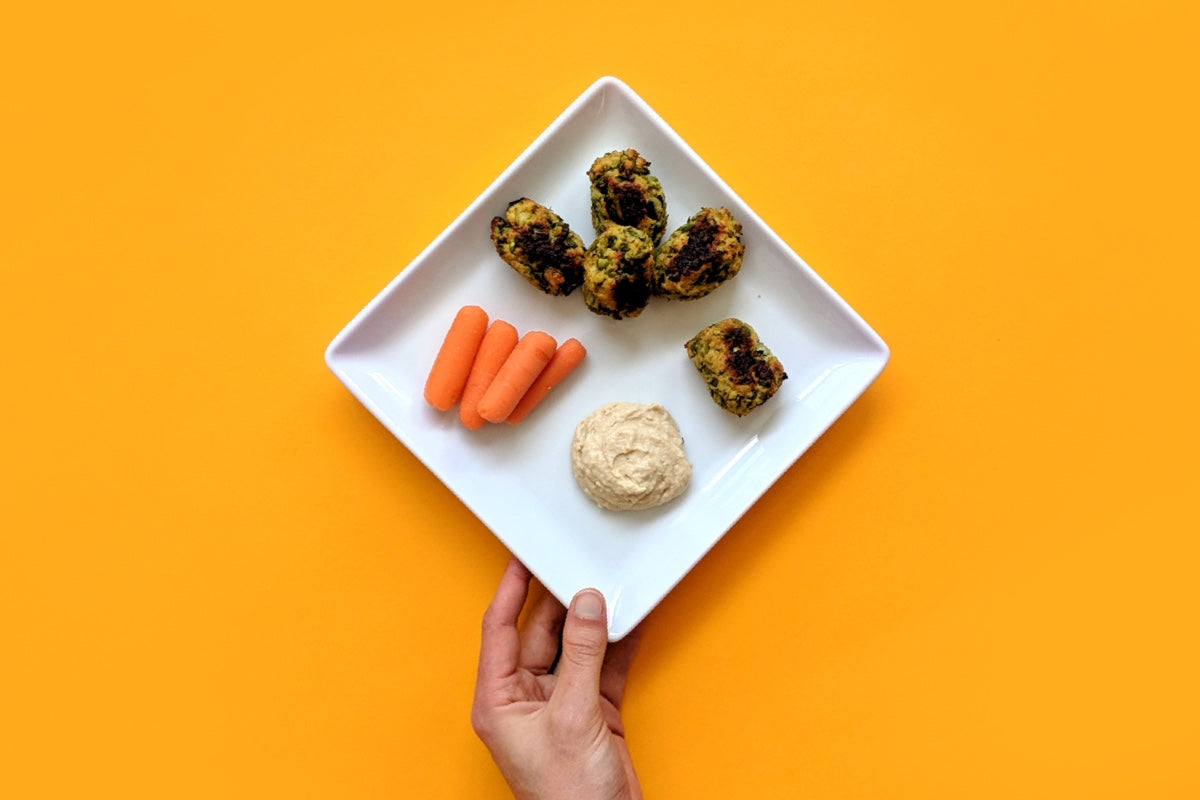 Say hello to these scrumptious tots you'll feel good about feeding to your tots. Just steam, mash, mix and bake to transform veggies into hearty finger food. This recipe uses one of our finger-friendly, organic meals as the base: Pea, Zucchini & Basil with Hemp Seed & Avocado Oil. Serve as a meal for your little one or even an appetizer for the whole family.
Kid-Approved Veggie Tots
Ingredients:
1 egg, beaten
1/4 cup Parmesan cheese
1/3 cup breadcrumbs
Salt & pepper, to taste
Optional: chopped onion, garlic or herbs of your choice
Directions:
Preheat oven to 400ºF and line a baking sheet with parchment paper.
Cook the meals per package instructions. Allow to cool.
Drain off all excess water and roughly mash.
Combine the mashed meals with the remaining ingredients. (Option to add chopped onion, garlic or herbs of your choice for added flavor.)
Using your hands, shape the mixture into 8 rounded tots.
Bake for 20 minutes, flipping the tots halfway through.