Lifestyle
Once Upon a Farm Storytellers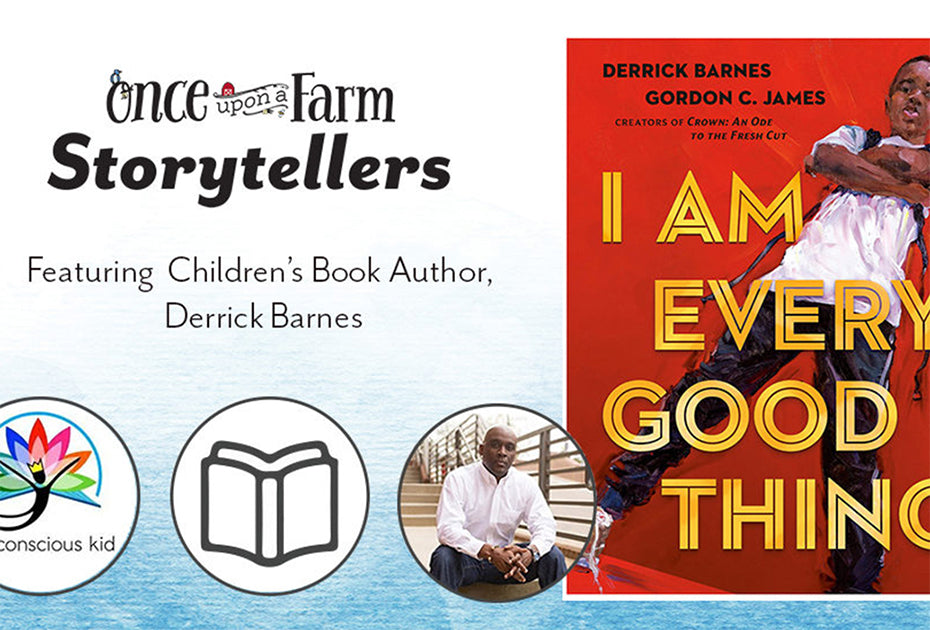 Welcome to Once Upon a Farm Storytellers!
As our little company has paused to listen and learn these last couple of months, one theme has emerged: What does an appropriate child-focused conversation about diversity, respect, belonging (really, it is basic kindness) look like, and how do we kick it off?  As the parents inside our company started sharing ideas we wondered if our wonderful community might like to be included in our conversations, so here we are!

In partnership with The Conscious Kid, a non-profit research and policy organization dedicated to reducing bias and promoting positive identity development in youth, we are focused on how we can teach and nurture our children and each other for healthier, happier tomorrow.  We love everything and everyone at The Conscious Kid and feel so lucky to have their friendship and help on this ongoing project.

We wouldn't be a company with a storybook name without loving the fun, approachable education a book can provide.  So yes, we will have books—amazing books that I love and cannot wait to share.  Because we come from all different walks of life, we will also highlight musicians, dancers (hi, my favorite), poets— any kind of storyteller that might serve as a jumping-off place for you and your little buddies at home.

Every month Once Upon a Farm will highlight a different Storyteller on our IGTV channel. We will share additional resources and tools on our blog to help you continue the conversation at home and beyond.

I am an enormous fan of our first author, Derrick Barnes. (Please check out his award-winning books such as CROWN: An Ode to the Fresh Cut and The King of Kindergarten—and many, many more). Watch for Derrick and our conversation on our Instagram page or below, where we preview his new book I Am Every Good Thing (available this fall). We're also sharing some discussion questions to further the conversation at home with your family. Reading this book is a guaranteed smile, mood booster, lesson on positivity—I couldn't love it more if I tried.

I Am Every Good Thing Inclusion Exercise:
When you are out in public and you see or meet someone that may not look like you, what are three positive things that you could assume about that person? For example, I bet she is kind like my mother. He probably has a good sense of humor. What kind of things could you and that person have in common?

Compare your personality or the things that you most like about yourself, to a 'good' experience that most people could relate to. Begin the sentence with, "I am…" For example, I am the front seat of a roller coaster headed for a huge dip and dive—one million miles an hour—ZOOM!" or I am good like the French fries at the bottom of the bag. That good."

With the help of The Conscious Kid, we're also sharing Black-owned bookstores that you can support now and always. Please let us know if we are leaving out your favorites — we want this list to grow!

Black-Owned Bookstores

If you have any storyteller suggestions. Please leave a comment below, I am always looking for my next favorite book!

With love and gratitude,
Jennifer Garner