Baby
How Much Food Does Your Baby Need?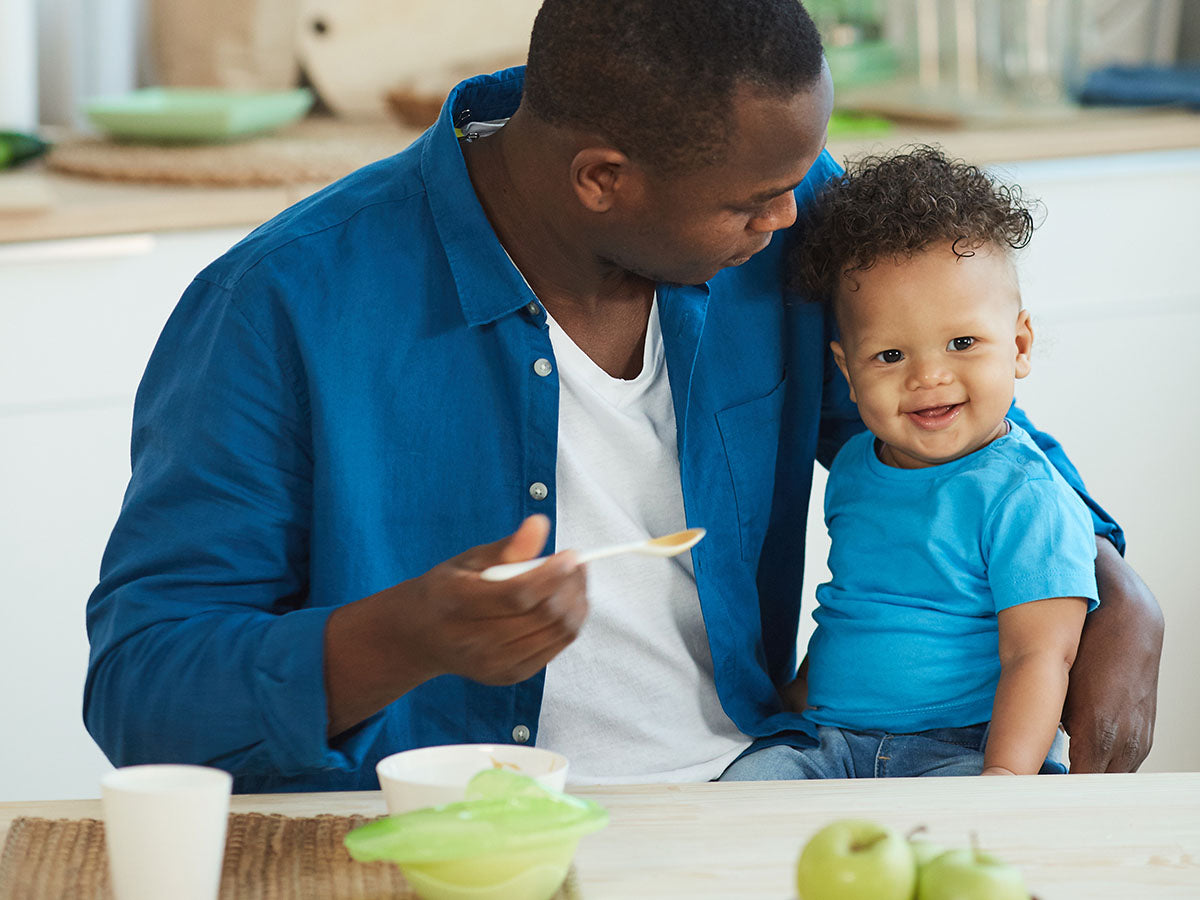 We know there are a lot of questions that come with feeding your little one. When your baby starts showing signs that they're ready to transition to the exciting world of solid foods, you might ask yourself 'How much food should my baby eat?' or 'How often should my baby eat?' 
Well it's important to remember that all babies are different. While babies are normally pretty good at eating the right amount, it's always a good rule of thumb to consult with your pediatrician if you have any questions or concerns about your baby's eating habits.
To get you started, we've outlined some of the recommended ranges for how much your baby should eat depending on their age. Keep reading to learn more!
General Guidelines for Baby Feeding
6-8 Months Old: 
For children ages 6-8 months, the World Health Organization (WHO) recommends giving your baby solid foods 2-3 times a day, in addition to breast milk or formula. Meal size varies fairly widely but often falls somewhere between 2-4 tbsp per meal. At first it may be as little as a teaspoonful after breastfeeding/formula [source].
8-12 Months Old:
The World Health Organization recommends offering solids 3-4 times a day, in addition to breast milk or formula. Meal size can vary based on your child's needs, but 3-4 tbsp per meal can be used as a rough guide. 
1-3 Years Old:
For children 1-3 years. old, the World Health Organization recommends 3 meals per day with 1-2 snacks. Offer kids a quarter or half-sized meal compared to an adult size meal. According to the American Academy of Pediatrics, most 1-3 year olds need 1,000-1,400 kcal per day, depending on height and activity level.
Introducing Solids with our Blends & Meals
Disclaimer: The information contained on this website should not be used as a substitute for the medical care and advice of your pediatrician. There may be variations in treatment that your pediatrician may recommend based on individual facts and circumstances.