Our Experts
Meet the Expert: Economics Professor & Parenting Author, Emily Oster, PhD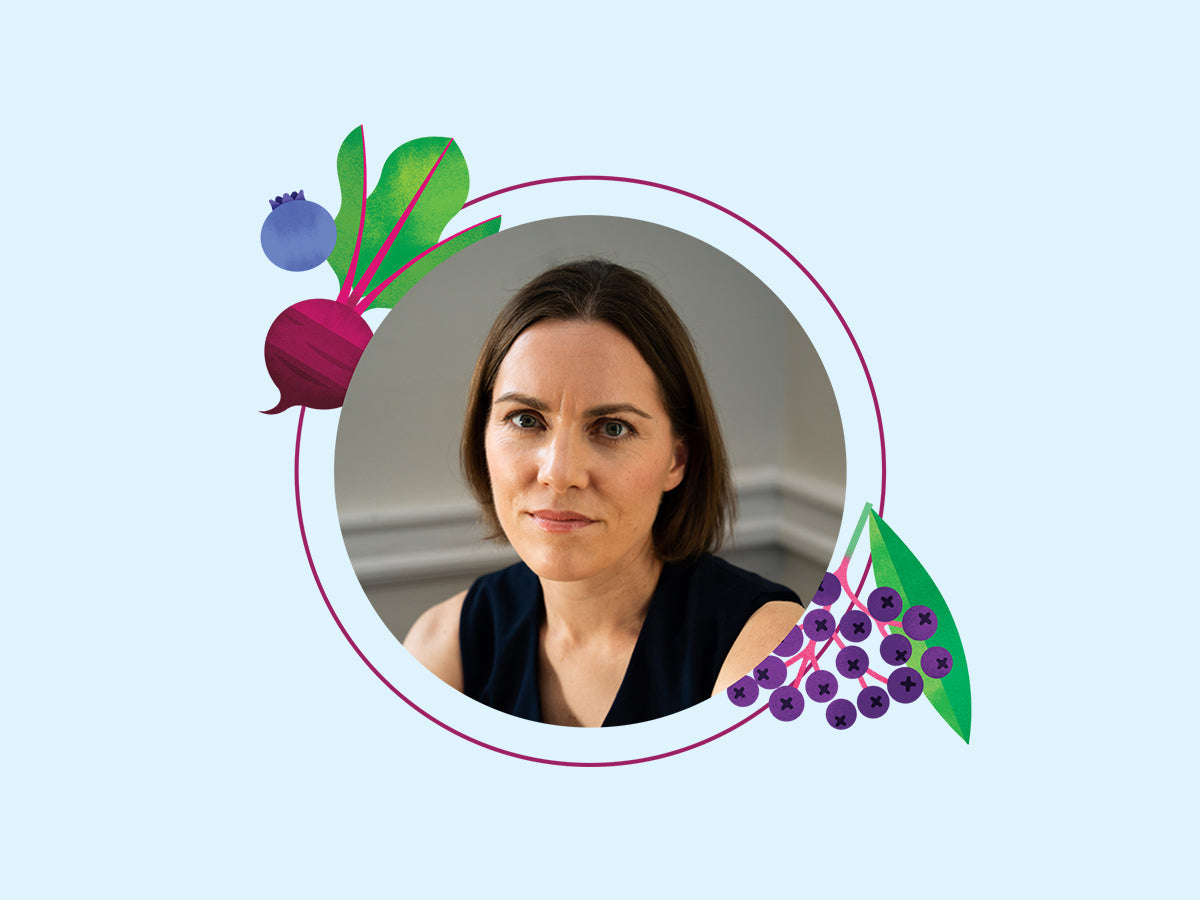 Introducing our O'Farm Experts: professional advisors to provide support and education as you navigate all the stages of parenthood. Emily Oster, PhD is a Professor of Economics at Brown University and the author of books on pregnancy and parenting, including the bestselling Cribsheet. Meet the rest of our experts here.
Everyone and their mother has an opinion on what's best when it comes to child-rearing. And with the internet at our fingertips, that means all of those (often-conflicting) opinions are right there when we need (and don't need) them.
When we have questions about specific topics—like picky eating or sleep regression—we want to know what works best. Fortunately, since child-rearing is no new venture, there's tons of reputable, research-backed data out there on just about everything we'd want to know.
To help us find and analyze the data on the questions parents ask most, we've tapped Emily Oster, PhD: Professor of Economics at Brown University and the author of books on pregnancy and parenting.
Dr. Oster's role within the O'Farm community includes analyzing data regarding childhood nutrition and parenting to help us educate on what works, how, and why.
About Dr. Oster
Oster's academic work focuses on health economics and statistical methods. She is interested in understanding why consumers do not always make "rational" health choices—why do people not eat a fully healthy diet, or pursue all recommended preventative health behaviors? Her work also concerns methods for learning causal effects from observational data.
Oster's books analyze the data behind choices in pregnancy and parenting. Expecting Better analyzes the data behind many common pregnancy rules, and aims to improve decision-making for pregnant women. Cribsheet does the same for early childhood—what does the evidence really say on breastfeeding, co-sleeping or potty training. Finally, The Family Firm takes this approach to parenting in the early school years, looking at data on school, extracurriculars, sleep and also providing a framework to make unexpected decisions and address the logistical challenges of this period of parenting.
Oster writes a newsletter called ParentData on data, pregnancy, child rearing and whatever else is on the mind of parents.
Oster lives in Providence, RI with her husband (also an economist) and two children.
Connect With Dr. Oster