Once Upon a Farm - Barnyard Coloring Page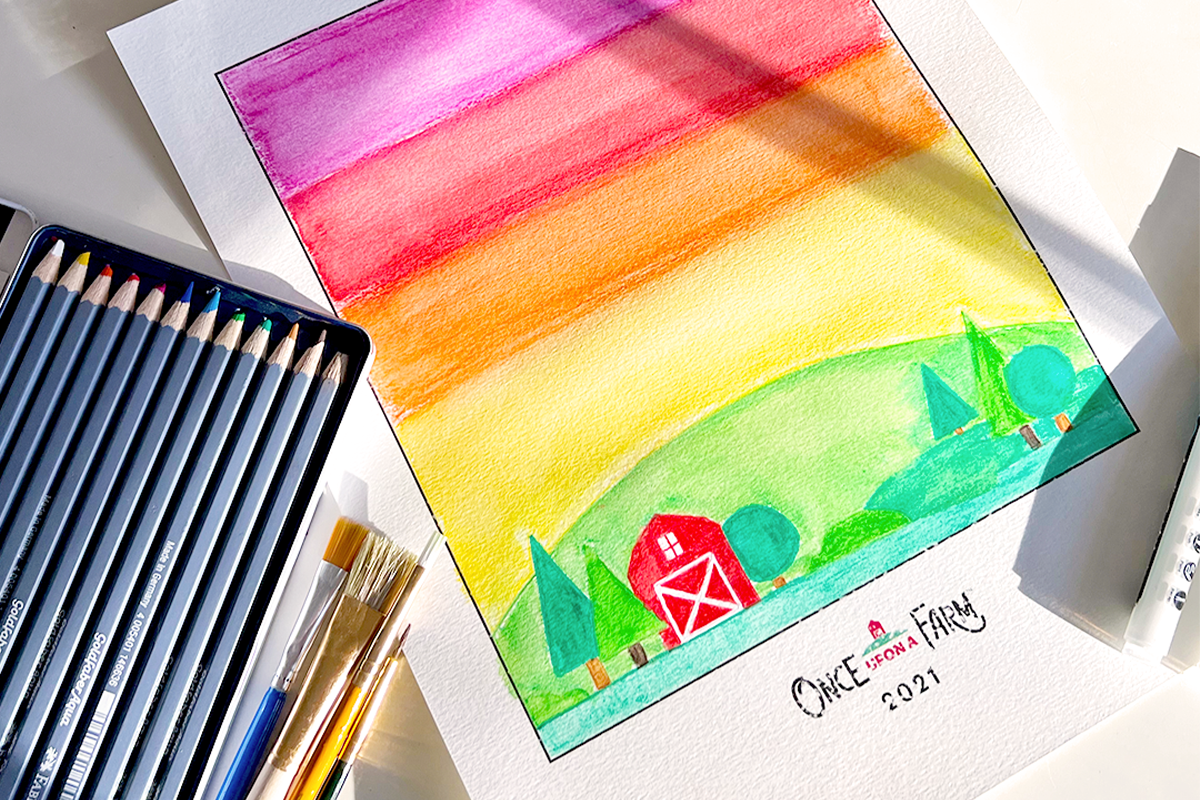 If there's one thing working for a children's/baby company will teach you, it's the importance of embracing your inner child. Our team members happily snack on our fruit & veggie blends all day long (try them for yourself if you haven't yet!), entertain each other with silly jokes, and get our creative juices flowing however we can. Recently, we all got together via Zoom for a little bit of arts & crafts—featuring the O'Farm-themed coloring page below. 
This O'Farm coloring page features a simple farm scene and a lot of blank space to let your imagination run wild. Use crayons, markers, colored pencils, paint, glitter, stickers—whatever creative tools your little ones prefers. And be sure to print out an extra page for yourself to join in on the fun!
To print, simply right click on the coloring page, save as an image, and print!