Lifestyle
O'Farm Favorites: 9 Women-Owned Brands We Love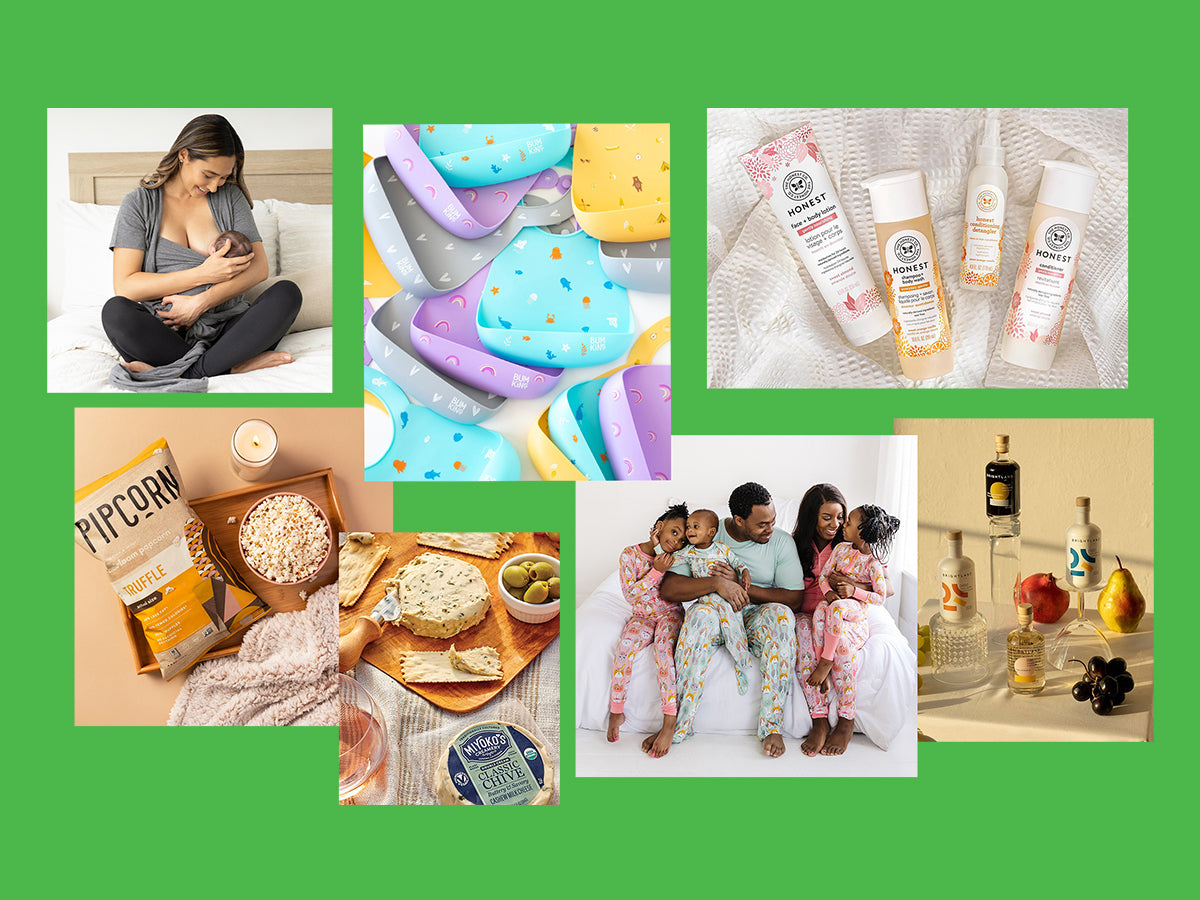 March is Women's History Month, an annual celebration of the contributions of women to events in history and contemporary society. One of the ways we choose to celebrate is by supporting women-owned brands.
In this edition of O'Farm Favorites, we're honoring Women's history Month with nine women-owned brands that make life easier for both parents and their little ones. From a non-dairy creamery based out of Sonoma to a sustainably made toy company backed by doctors, here are the female-led companies we're loving not only this month, but every day of the year.
1. Little Sleepies
Snuggle up in ultra-comfy sleepwear from Little Sleepies. Available in tons of fun colors and patterns with sizes for the entire family, from babies to adults, their pajamas are perfect for matching moments.
2. Lovevery
Backed by doctors, researchers, psychologists, and more, Lovevery offers sustainably made toys to encourage learning and play. From play kits to block sets, each product is expertly crafted to support development based on your little one's age and stage.
3. The Honest Company
Founded by Jessica Alba, The Honest Company offers an ever-expanding line of clean, safe, and effective products—from diapers to cosmetics to cleaning supplies to clothes. They even have clean skincare and makeup products for mom!
4. Bumkins
Based in Phoenix, Arizona, Bumkins has been designing fun and functional baby products for nearly 35 years, including everything from silicone bibs to dishware, reusable snack bags, and beyond. Choose from various colors and themes for the perfect set!
5. Pipcorn
Offering yummy, better-for-you goodies like popcorn, cheese balls, and non-GMO chips, Pipcorn uses exclusively heirloom corn for a more sustainable snack. The female-run brand has also been part of our Entrepreneur Ally Program!
6. Kindred Bravely
Designed to help moms transition from the bump to the breast and beyond, Kindred Bravely offers comfy, supportive, and functional clothing for pregnancy and postpartum. Because all moms should be able to look and feel good.
7. The Honey Pot Company
"Made by Humans with Vaginas for Humans with Vaginas", The Honey Pot Company offers plant-derived feminine products like natural washes, wipes, pads, supplements, and more that allow for clean and effective care. Goodbye hard-to-pronounce ingredients, say hello to simple, science-backed products made with only the good stuff.
8. Miyoko's Creamery
Miyoko Schinner invented the category of artisan vegan cheese, and now she's on a mission to revolutionize the entire dairy industry. The creamery of tomorrow, Miyoko's offers vegan and certified-organic butters, cheeses, and spreads that are as healthy as they are delicious.

9. Brightland
Brightland offers rich, vibrant olive oils and vinegars sourced from family-run farms in California, each containing nothing more than fruit, love, and sunshine. Up your cooking game and kitchen aesthetic with their delicious, beautifully designed bottles!